Redditor jonnyi94 hat sich die Arbeit gemacht, jede bisherige Game of Thrones-Episode mit den Kapiteln der Roman-Vorlage abzugleichen. Sechs Bücher, vier Staffeln und wir sehen, dass die Macher schon grob dem Erzählstrang von G.R.R. Martin nachgehen, aber hier und da auch narrative Ausfallschritte (in die eine oder andere Richtung) vornehmen.
Das habe ich auch schon gemerkt, der gerade bei Jon II des dritten Buches hängt, aber bereits Sachen gelesen hatte, die erst in Season 4 vorgekommen sind. Hoffentlich schaffe ich es bis nächstes Jahr aufzuholen, aber bei den Off-Seasons bieten die Bücher immer eine wunderbare Möglichkeit, doch an Game of Thrones-Inhalte zu kommen.
Und ja, das hier spoilert natürlich minimal, wenn man nicht wissen möchte, welche Charakternamen noch bis Staffel 4-Ende existieren. Alle weiteren Buchkapitelnamen sind ausgeblendet, also wer im TV up to date ist, hat eigentlich nichts zu befürchten.
Mit Klick auf die Bilder wird es größer (und man bemerkt, dass der Ersteller hier und da mal eine Spalte verrutscht ist, hoffentlich nur da, wo es keine andere sinnvolle Möglichkeit gibt. Sei's drum…).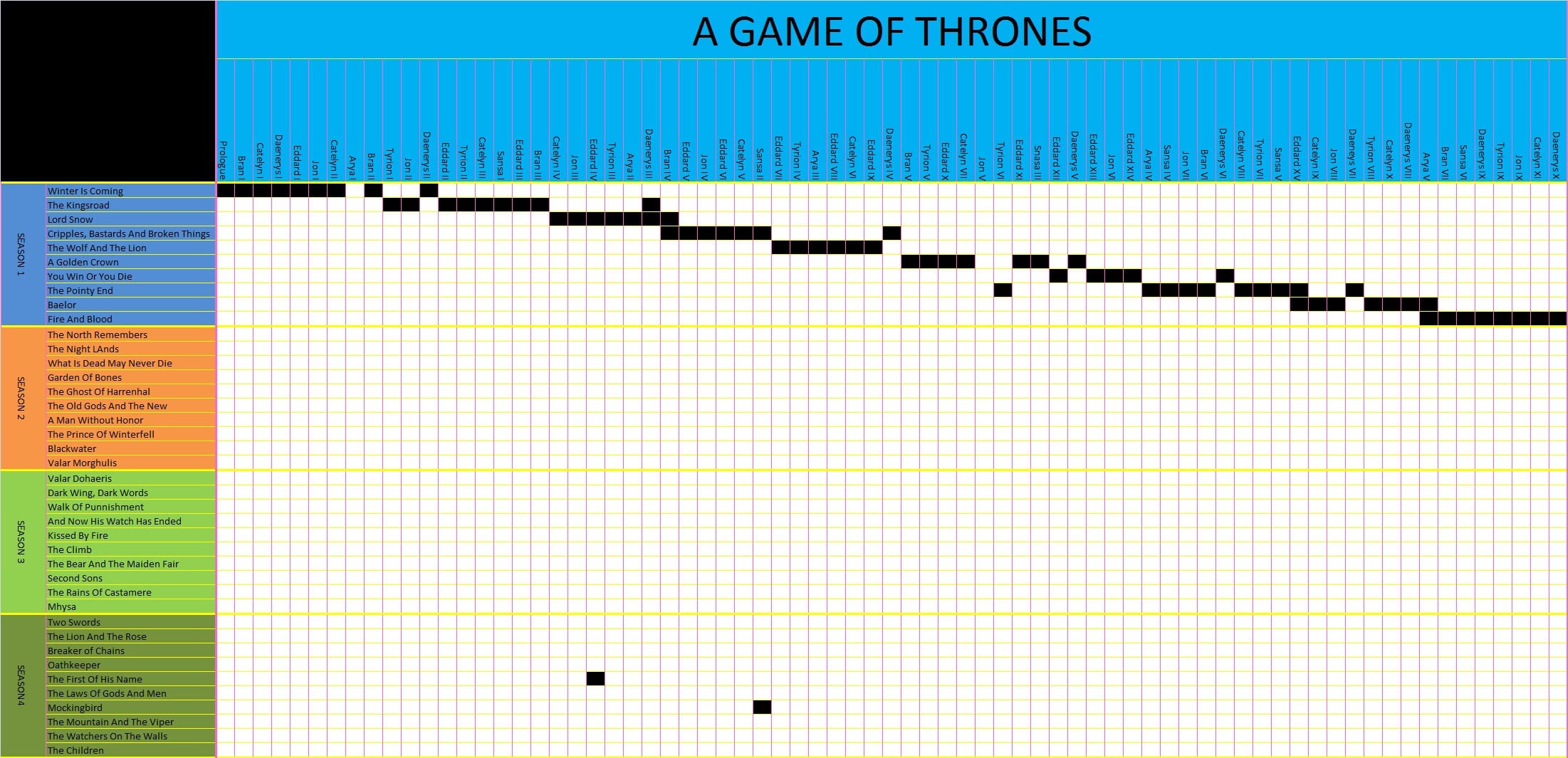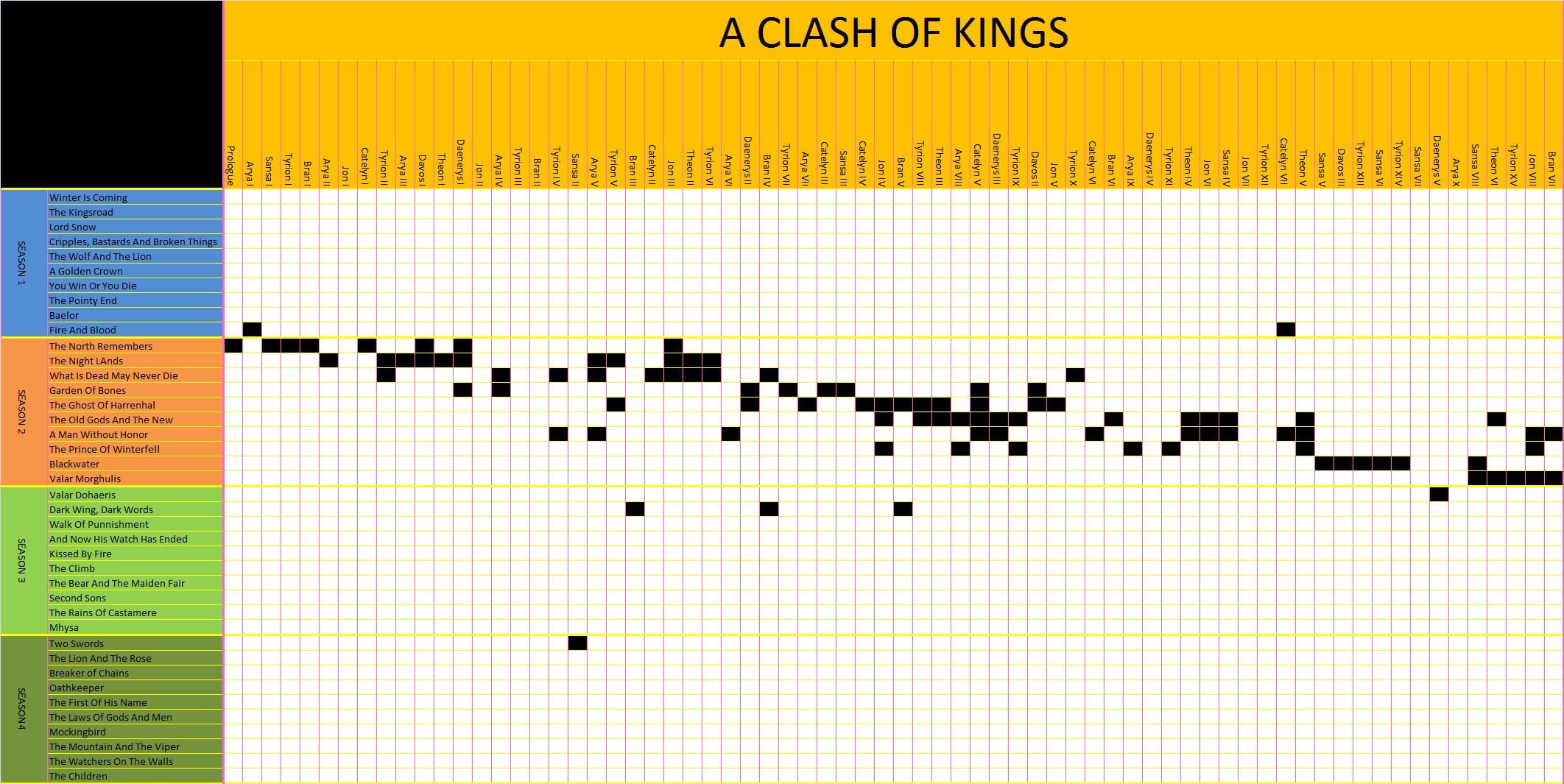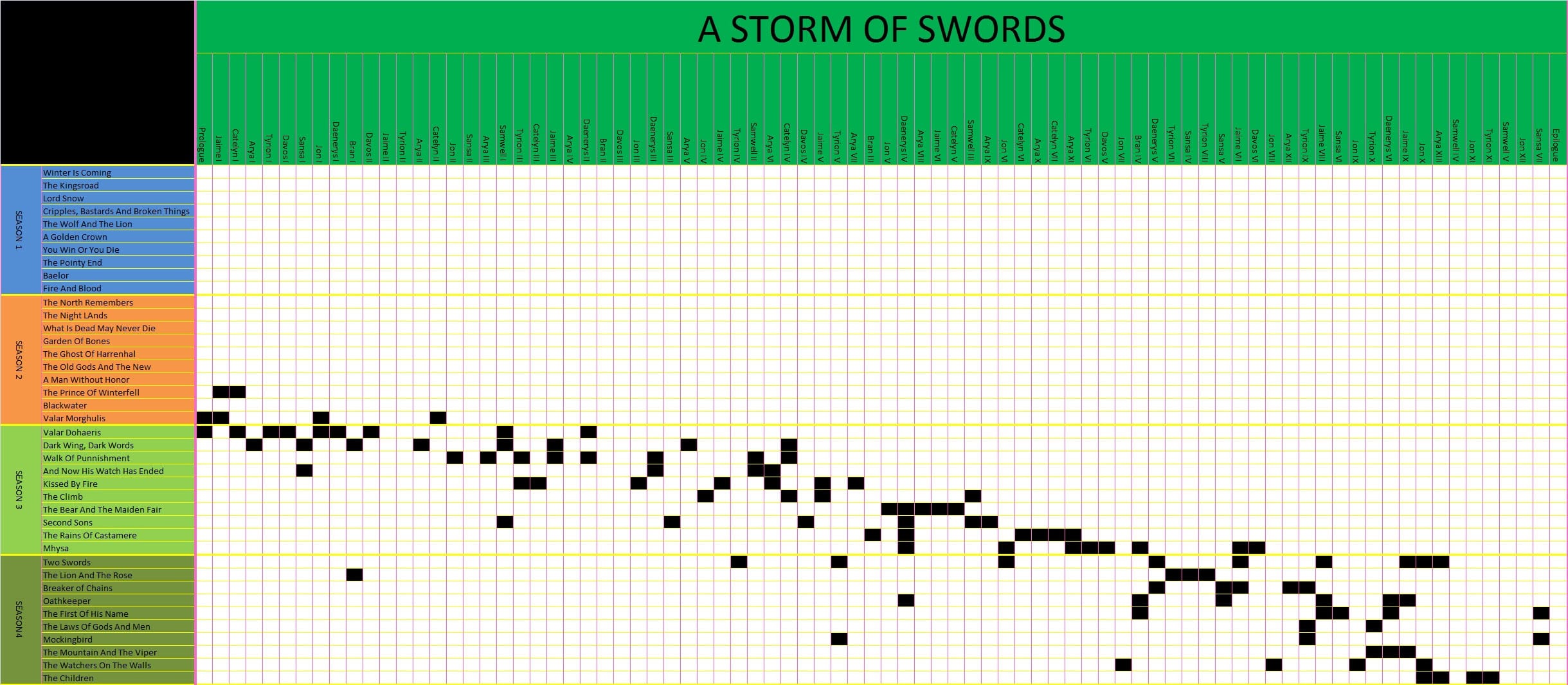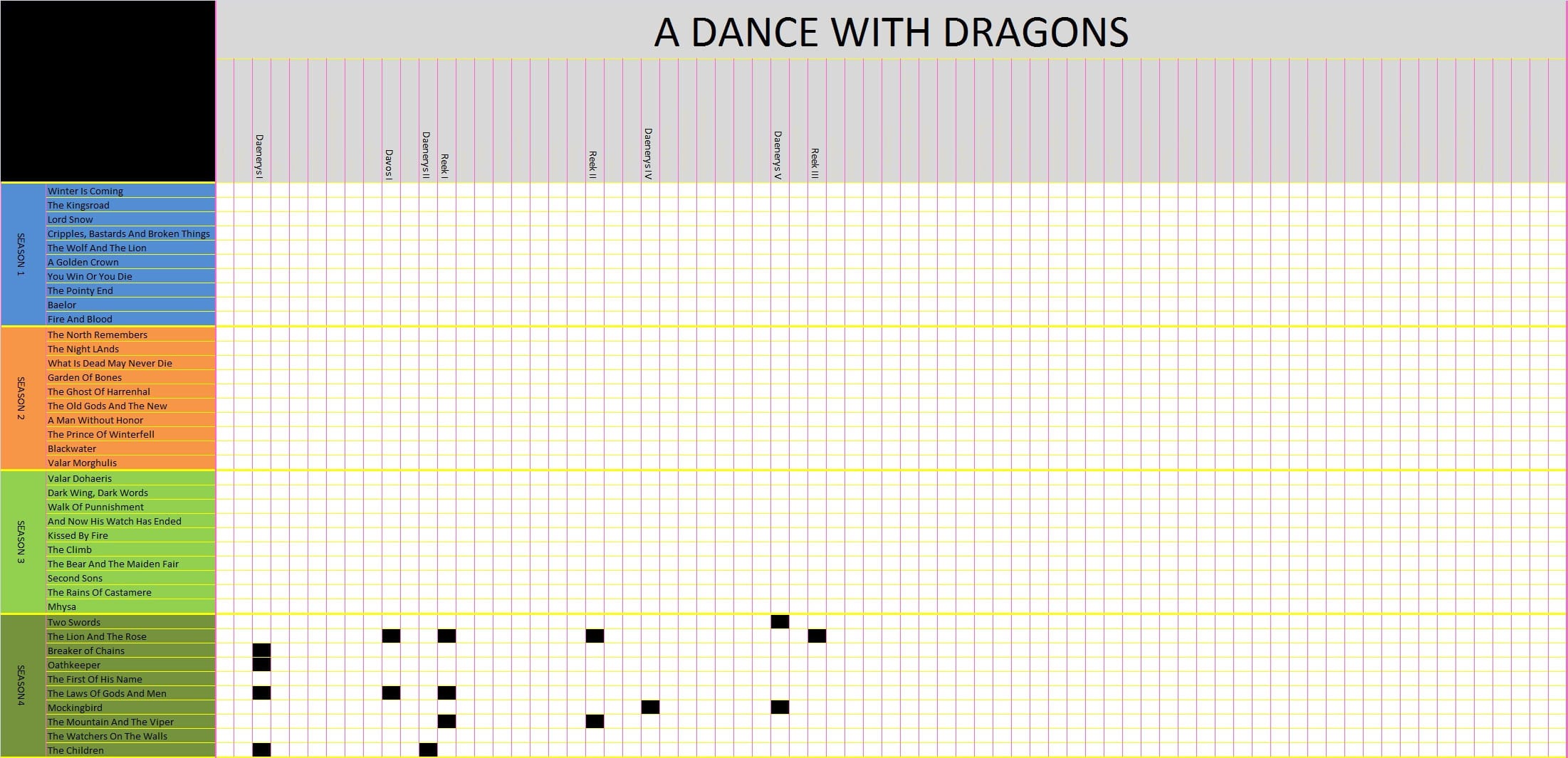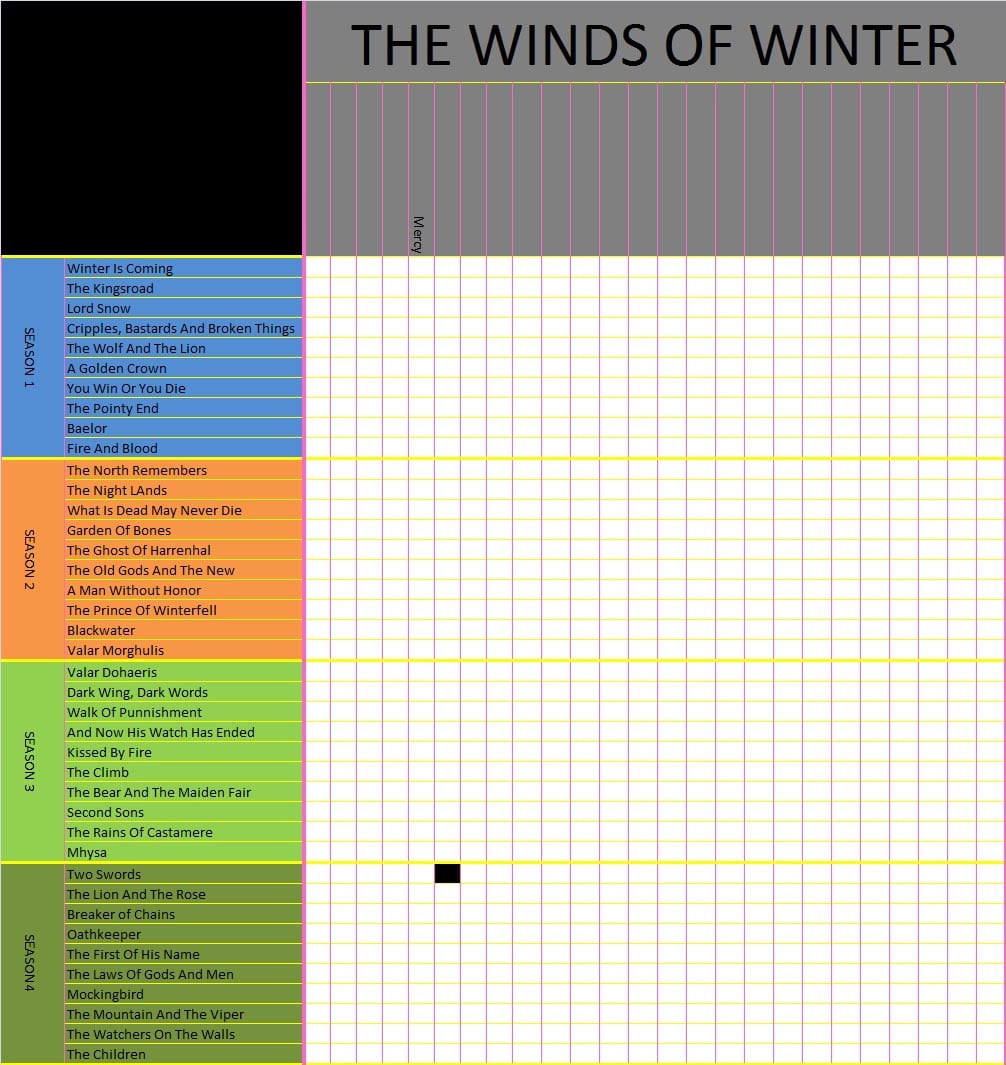 via: @slaydnr