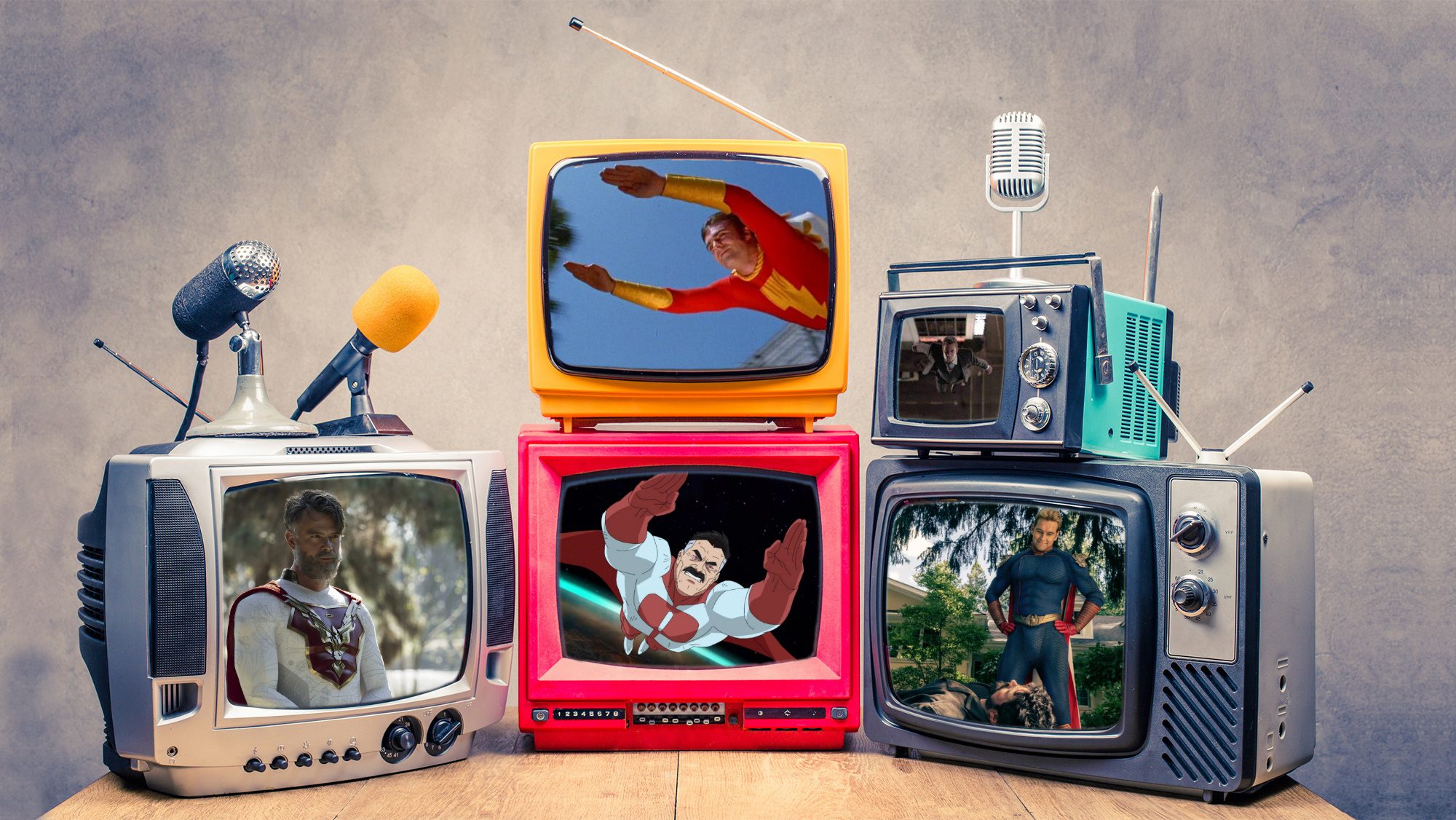 Superman, der Held vom Planeten Krypton, feierte bereits 1938 sein Comicdebüt und erhielt in den 1940ern sein erstes Serial mit Kirk Alyn in der Rolle des Stählernen spendiert. In den 1950ern folgte eine schwarz-weiß Serie fürs Fernsehen mit George Reeves. Später kamen weitere serielle Umsetzungen mit dem wohl bekanntesten Helden auf Erden hinzu, wie "Superman: Die Abenteuer von Lois & Clark" oder die Teen-Action-Serie "Smallville". Derzeit flattert er auf dem US-Sender The CW in "Superman & Lois" über die Mattscheibe. In all den Jahren, hat der für Freiheit und Gerechtigkeit einstehende Held auch zahlreiche andere Comicfiguren beeinflusst, die wiederum Einzug in die Serienwelt fanden. Hier eine Auswahl der stärksten Charaktere, die sich in vielerlei Hinsicht vom ersten Superhelden haben inspirieren lassen.
Shazam!
Lange bevor der strahlende Held im roten Kostüm namens Shazam Bestandteil des gegenwärtigen DC-Filmkosmos wurde, feierte er bereits mit einem sogenannten Serial in den 1940ern erste Erfolge. Ursprünglich unter dem Namen Captain Marvel bekannt, war der 1940 von Fawcett Comics geschaffene Held eine Zeit lang sogar beliebter als sein Vorbild Superman. Wie der Mann aus Stahl selbst, kann er fliegen und ist praktisch unverwundbar. Doch anders als Superman stammt er nicht von einem fremden Planeten, sondern erhielt seine Fähigkeiten von einem Zauberer. Immer wenn der junge Billy Batson das Wort "Shazam" ausspricht, verwandelt er sich in den erwachsenen Hünen. Ab 1974 folgte drei Staffeln lang eine TV-Serie mit Jackson Bostwick in der Hauptrolle auf dem US-Sender CBS. Das Kostüm mit dem goldverzierten Mantel und abstehendem Kragen inspirierte sogar Rock'n'Roll-Legende Elvis Presley zu seiner Bühnenkleidung.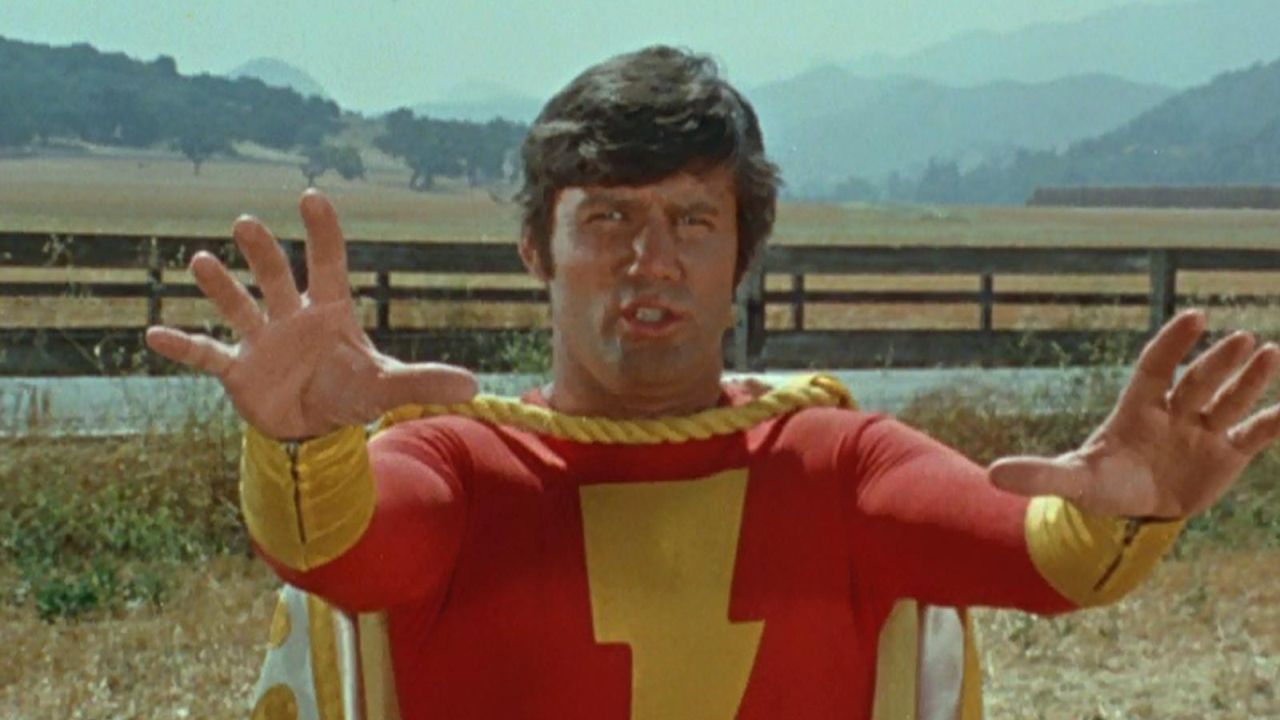 Utopian aus "Jupiter's Legacy"
Die inzwischen wieder abgesetzte Superhelden-Serie "Jupiter's Legacy" handelt von einer Truppe von Entdecker:innen, die auf einer geheimnisvollen Insel besondere Fähigkeiten erlangen. Als Union of Justice setzen sie sich in den Folgejahren für das Gute ein. Ihr Anführer, Utopian (gespielt von Josh Duhamel), ist der moralische Kompass des Teams, der seine Ideale über alles andere stellt. Doch anders als bei Superman, wirft die tiefgründige Figur auch einen Blick auf die Konsequenzen dieses Handelns. Seine Ehefrau und seine Kinder können den Maßstäben nie gerecht werden und Utopian selbst leidet mit fortgeschrittenem Alter an seiner frommen Lebensweise. Eine spannende Psychoanalyse, wie man sie in einer Superman-Story selten geboten bekommt.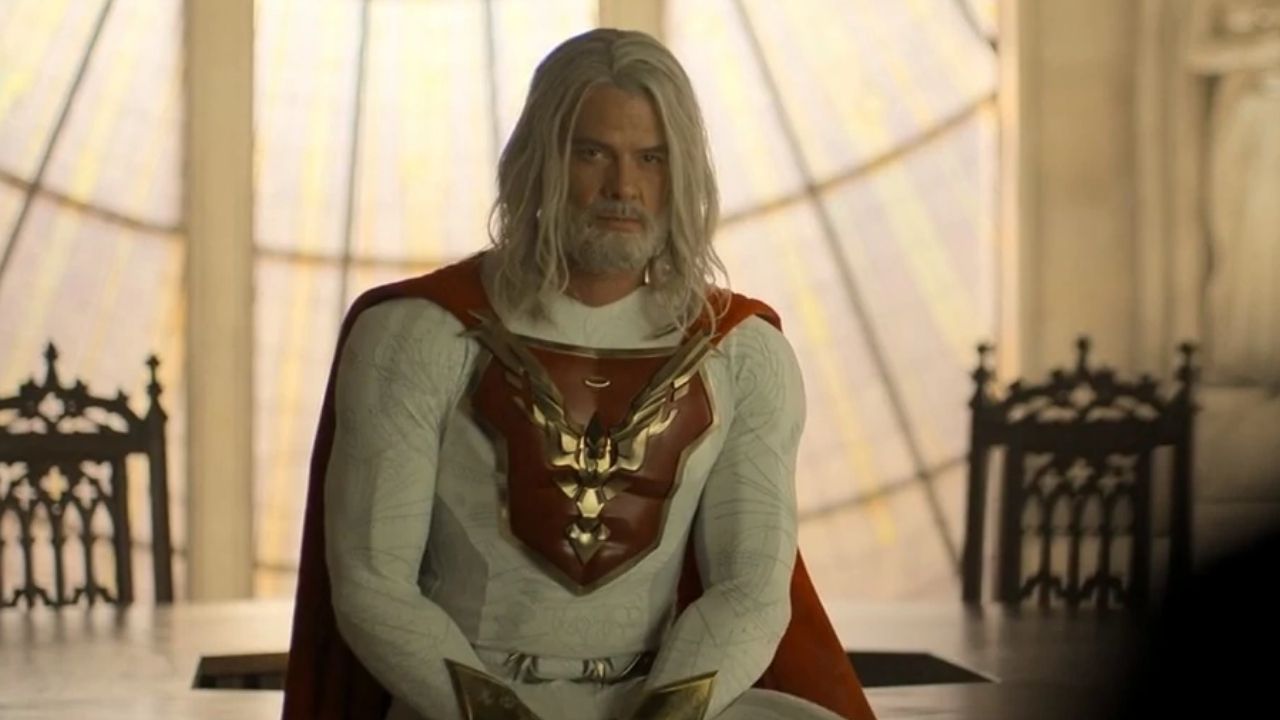 Omni-Man aus "Invincible"
"The Walking Dead"-Schöpfer Robert Kirkman kreierte mit "Invincible" seine eigene Welt der Superheld:innen. Die erfolgreich als Animationsserie adaptierte Comicreihe weist mit Omni-Man ebenfalls eine Superman-ähnliche Figur auf. Er trägt nicht nur ein Cape und stammt von einem anderen Planeten, sondern ist ebenfalls superstark, schnell, unverwundbar und kann fliegen. Doch im Gegensatz zu Supermann, ist er kein gutherziger Retter, sondern kam auf die Erde, um sie zu erobern. Dafür ist er auch bereit über Leichen zu gehen.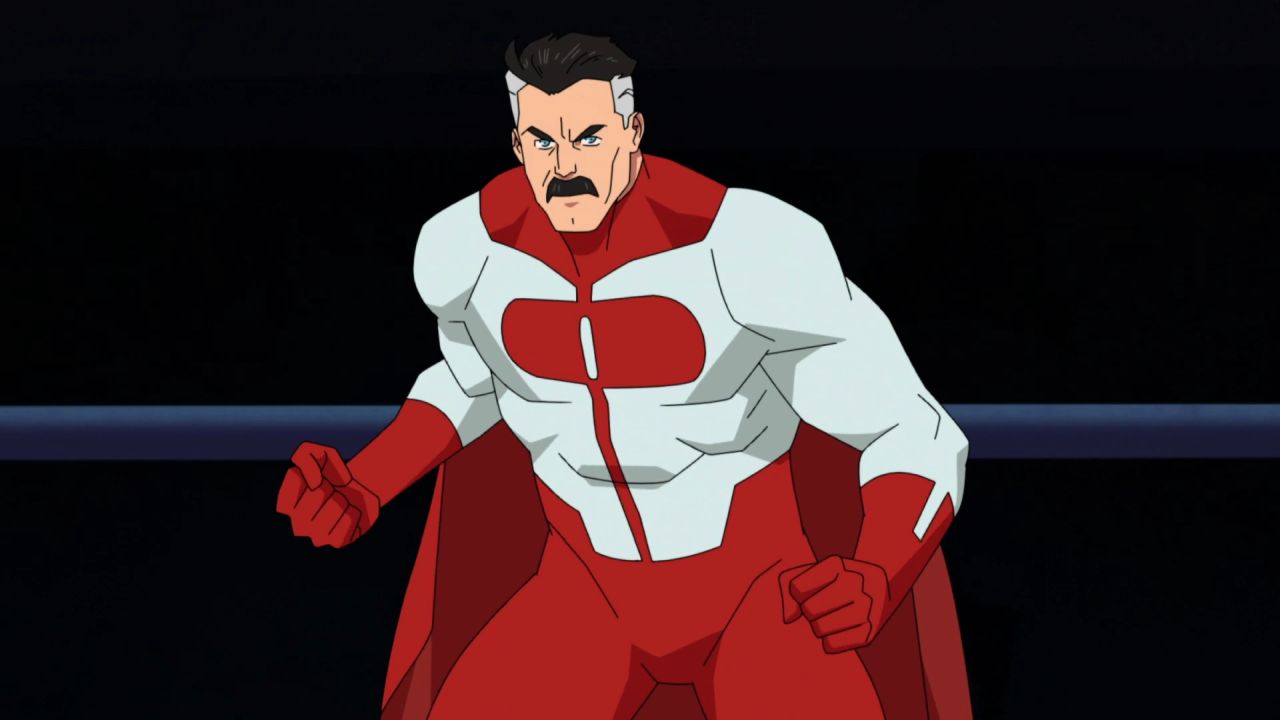 Nathan Petrelli aus "Heroes"
Als zu Beginn der 2000er die "X-Men" im Kino durchstarteten, entschloss sich der US-Sender NBC sein eigenes Super-Team ins TV zu bringen. Jede Figur der vier Staffeln umfassenden Serie hatte ihre eigene Superkraft. Das Superman-Pendant in diesem Universum ist Nathan Petrelli (Adrian Pasdar). Er verfügte über die Flugkraft von Supie und ist auch optisch seinem Vorbild sehr nahe. Kurze, dunkle Haare und den markanten Kiefer des Mannes aus Stahl. Außerdem war er ein geborener Anführer.
Homelander aus "The Boys"
Was wäre, wenn Superman seine übernatürlichen Fähigkeiten nicht für das Gute einsetzen, sondern missbrauchen würde? Dieser Prämisse folgt die von Garth Ennis und Darick Robertson erdachte Comic-Reihe "The Boys". Neben zahlreichen Anspielungen auf bekannte Held:innen wie Wonder Woman und Flash, sticht besonders das Superman-Äquivalent namens Homelander hervor. Der patriotische Held gleicht in seinem Auftreten, seiner Popularität und seinen Kräften stark dem letzten Sohn Kryptons. Allerdings verbirgt sich hinter der glänzenden Fassade eine dunkle Seite. Genial gespielt von Antony Starr, bekommen die Zuschauer:innen der Erfolgsserie "The Boys" hier eine unberechenbare Version von Superman zu sehen.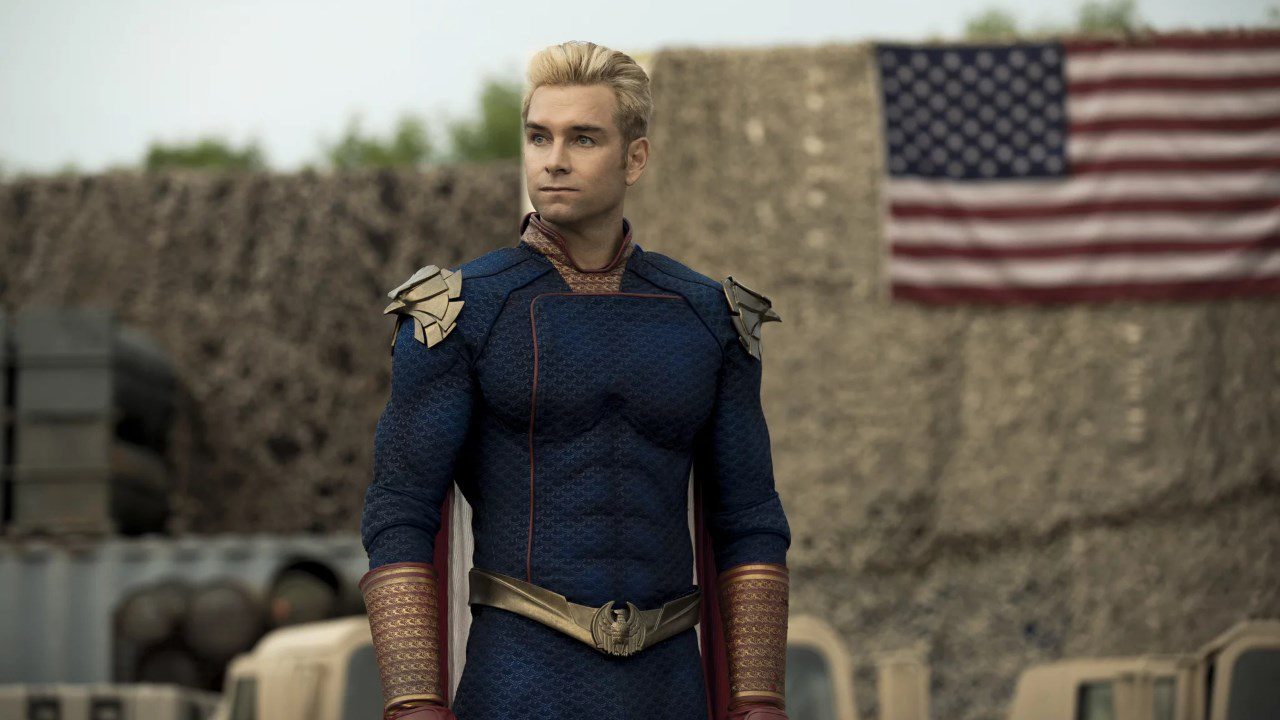 Welche Umsetzung gefällt euch denn am besten? Die abgründigen Fassungen oder doch lieber das Original?

Bilder: CBS | Netflix | Amazon Prime Video | NBC

-->