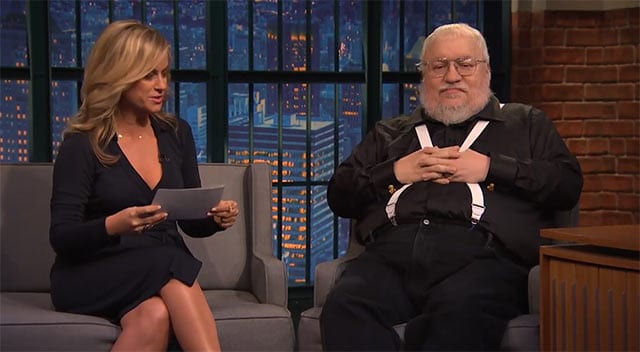 Bei mehreren Tausend Romanseiten und ähnlich vielen Charakteren, bleibt es schon einmal schwer für den Leser/Zuschauer, den Überblick zu wahren. Doch hat GRR Martin, Autor dieser Seiten, denn noch den Überblick? In der Late Night Show von Seth Meyers zitiert ihm Schauspielerin Amy Poehler einige Sätze aus der Buchvorlage "A Song of Ice and Fire" und der Game of Thrones-Schöpfer muss sagen, von welchem Charakter diese stammen. Nicht immer einfach… zumindest, wenn man hier und da bewusst aufs Glatteis geführt wird.
"Can you guess who said which famous Game of Thrones quote?"
Danke, Sascha via facebook!