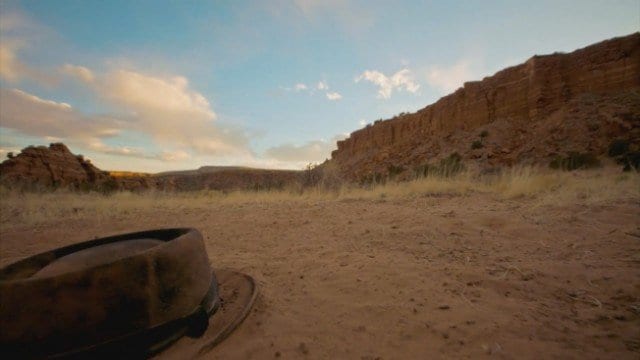 Vorhin habe ich noch relativ unschuldig einen interessanten Artikel von Buzzfeed retweetet, in dem die Breaking Bad Schauspieler ein wenig über ihre Interpretationen von den Figuren und deren Hintergrundgeschichte plaudern. Dann sprang ich auf, denn vielleicht hat Bryan Cranston in eben diesem Interview Walter Whites Schicksal verraten und schnell eine Spoiler-Warnung hinterher geworfen. Also nur weiterlesen, wenn ihr ein wenig Spekulation meinerseits eine Woche vor dem Staffelstart vertragen könnt.
[When Walter gets cancer] he doesn't have room for depression. That's the irony of these last two years of Walter White's life, is that he's so close to death is when he started to live, to be powerful, to be respected, to be able to intimidate another human being. These are very, very powerful things, especially for men. It makes a man's chest go out. You see Walter White, whose physicality was hunched over under the weight of the world; when he becomes Heisenberg, he stands tall, with his hat."
Okay, okay, vielleicht bin ich dank meiner Spoiler-Allergie hier ein wenig zu sehr aufgeschreckt, aber Cranston spricht explizit von Walter Whites letzten zwei Jahren und das klingt ziemlich final. Wir verbringen genau zwei Jahre mit Walter White in der Serie. Die Pilotfolge beginnt an Walts 50. Geburtstag und wir wissen durch den Flashforward in S05E01, dass Walt an seinem 52. Geburtstag ziemlich am Ende ist. Aber Cranston sagt hier spezifisch "seines Lebens", nicht der Serie oder dem Einblick, den wir durch eben diese erhalten. Aber selbst wenn wissen wir immer noch nicht wie. Und Heisenberg geht sicherlich nicht ohne einen Knall.
Interpretiere ich hier zu viel rein? Was denkt ihr? Und überhaupt: Wie könnt ihr die Spannung eigentlich noch aushalten?