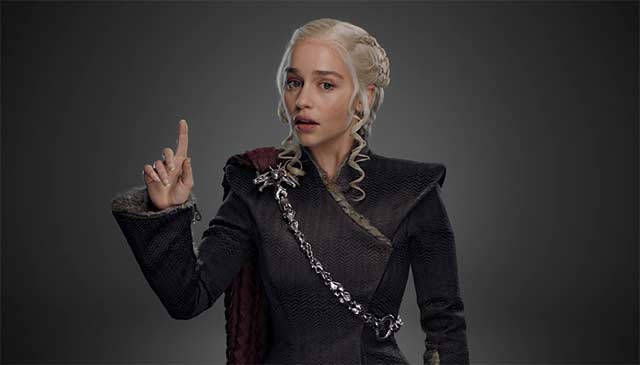 Na das ist ja mal eine coole Werbekampagne! Der US-amerikanische Programmanbieter HBO hat einfach mal die Stars seiner erfolgreichsten Serien zusammengetrommelt und "singen" lassen – und zwar das HBO-Intro. Ja, mein erster Gedanke war auch: Wie, das ist doch nur Rauschen und dann noch ein "ahhh". Ganz genau. Doch das kann man ja auch nachmachen.
So geben sich also u.a. Evan Rachel Wood (Dolores aus Westworld), Emilia Clarke (Daenerys aus Game of Thrones), T.J. Miller (Erlich Bachman aus Silicon Valley) und sogar Elmo aus der Sesamstraße der Aufgabe hin. Und nicht nur John Oliver, der als eine Art Sprecher des Videos auftritt, macht sich darüber lustig. Alle begegnen der ungewöhnlichen und irgendwie skurrilen Aktion mit einer ordentlichen Portion Humor.
"What is the point of this … whole concept?"
Und hier gibt es noch zwei weitere Versionen, aus denen es die jeweils besten Clips in das finale, obige Video geschafft haben.
via: TVLine