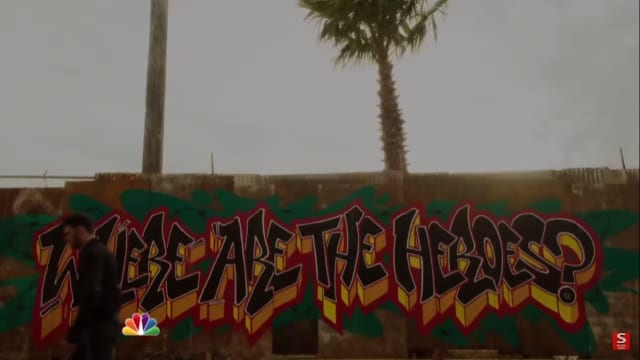 Nach der 40-minütigen Prequel-Serie, die wir euch vor Kurzem vorgestellt und verlinkt haben, gibt es jetzt neue Einblicke hinter und vor die Kulissen der am 24. September in den USA auf NBC startenden Serie Heroes Reborn. Hier kommen nicht nur der Macher der Serie, Tim Kring, sondern auch der neue – und alte! – Cast zu Wort. Denn eines freut mich ganz besonders: Neben neuen und interessanten Darstellern und Figuren sind einige Charaktere der Mutterserie Heroes – wenn auch nur durch Gastauftritte – wieder mit dabei. Um es in Hiro Nakamuras Worten zu sagen: "Geschaaaaafft!"
Zur Auffrischung: In der Welt der Heroes entdeckten zahlreiche Charaktere ihre besonderen Fähigkeiten, die sie mit aller Kraft versucht haben vor der Öffentlichkeit geheim zu halten, um nicht für Experimente missbraucht und von Mitmenschen als "anders" verstoßen zu werden. Die Serie endete 2010 nach 78 Folgen mit dem Outing einer "Heldin": Claire Bennett, auch nur als "die Cheerleaderin" bekannt, offenbart der Welt ihre Fähigkeiten. Die Story von Heroes Reborn setzt nun ein paar Jahre später ein. Alle Heroes wurden entweder umgebracht oder durch Verfolgung ins Exil verbannt…aber es gibt sie noch.
Ein Blick hinter die Kulissen gibt uns einen Einblick in die Welt der neuen und alten Heroes:
Dazu wurden zwei weitere Promos veröffentlicht:
"We hope to make a difference…We hope to change the world."
"Just be you. Be extraordinary."
Heroes Reborn feiert in Deutschland 12 Tage nach der Erstausstrahlung in den USA seine Premiere: ab dem 6. Oktober läuft die Science-Fiction-Serie 13 Episoden lang immer dienstags um 21 Uhr auf dem Sender Syfy. Über eine Ausstrahlung im Free-TV ist zurzeit noch nichts bekannt.