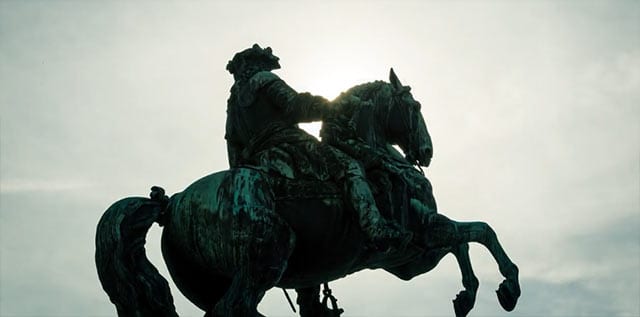 Die Jungs der österreichischen Filmseite filmspektakel.at haben den Vorspann zu House of Cards 1:1 nachgedreht – in Wien. Dabei wurde versucht, jede Sequenz des im Original von District 7 Media geschossenen Materials in Aufbau und Perspektive möglichst genau nachzubilden. Das ist in einigen Passagen unheimlich gut gelungen. Respekt!
"I was totally into House of Cards back then and when we would cross some train tracks, I suddenly realized "What the hell, that totally looks like a shot in House of Cards!". When I overthought the whole sequence, I would also realize that a lot of the other shots could be found in Vienna."
Wie nah die Jungs tatsächlich am Original dran sind, sieht man in diesem Vergleichsvideo "Washington vs. Vienna":
Informationen darüber, an welchen Stellen ein bisschen geschummelt werden musster, ehält man auf filmspektakel.at.
via: @pokernatic