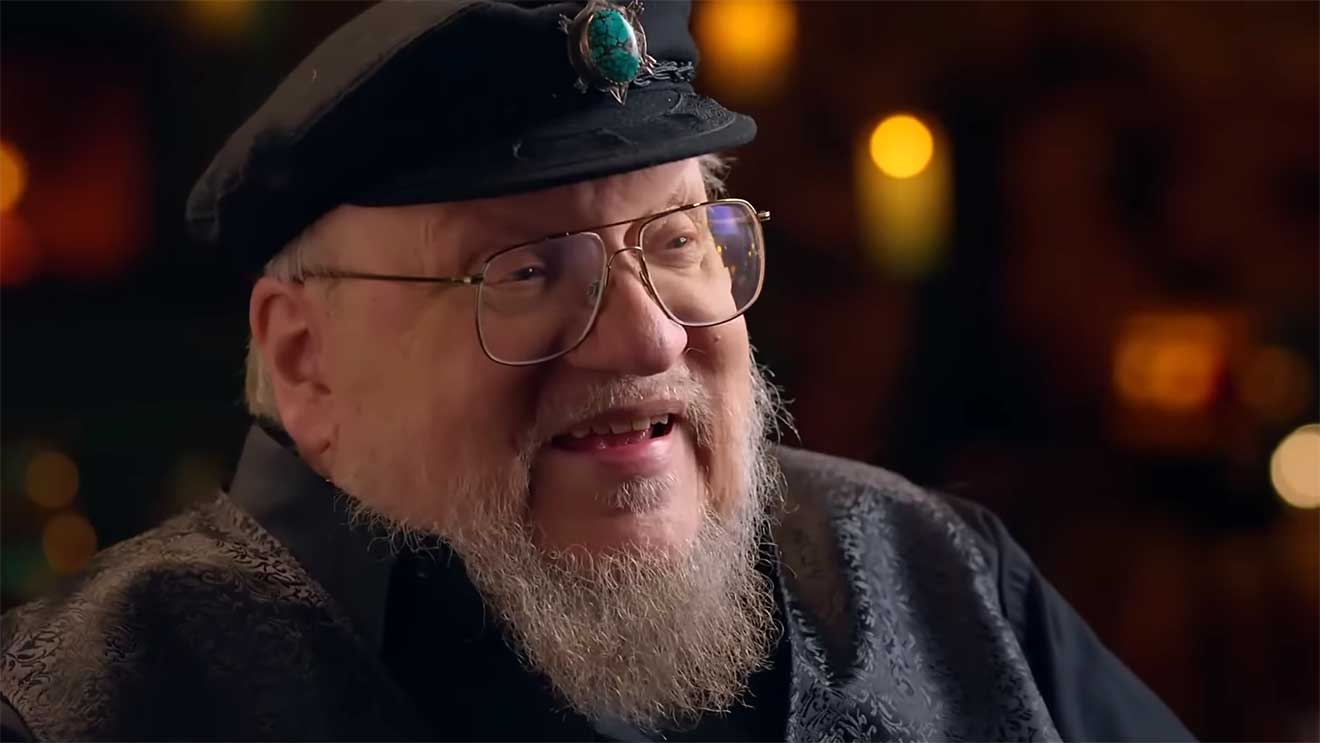 Mit den Worten "Westeros lives on." hat der offizielle Kanal der Serie "House of the Dragon" auf Twitter ein gut dreiminütigen Featurette veröffentlicht, das einige Personen zu Wort kommen lässt, die an der Umsetzung der vielerwarteten Produktion zu Wort kommen lässt. Auch in Verbindung mit den hohen Erwartungen, die an sie geknüpft sind, und die Verbindung zur Mutterserie "Game of Thrones". Dabei kommt auch Autor George R.R. Martin zu Wort, der vermutlich noch immer damit beschäftigt ist, den nächsten "A Song of Ice and Fire"-Band zu schreiben und deshalb hier vieles aus der Hand gegeben hat. Aber eben nicht alles, wie er uns mitteilt. Allgemein ist spannend, wie groß der Blick hier auf die Hauptserie gelegt wird. Man ist sich spürbar bewusst, was für ein Erbe man hier anzutreten versucht, was sich dann hoffentlich auch in der Qualität widerspiegeln können wird.
"George R.R. Martin, Ryan Condal and Miguel Sapochnik offer a look at what's to come in Game of Thrones prequel House of the Dragon."
Wem diese drei Minuten noch nicht genug waren, sei dieses Interview-Video von Entertainment Weekly ans Herz gelegt, in dem Cast und Crew auf die anstehende Premierenstaffel von "House of the Dragon" blicken.
"Emma D'Arcy, Matt Smith, Olivia Cooke, Rhys Ifans, Eve Best and Steve Toussaint talk about the 'Game of Thrones' prequel 'House of the Dragon,' returning to the world of Westeros, wigs and winged dragons."
In ziemlich genau einem Monat geht es dann endlich los und wir können uns alle ein Bild von der neuen Serie machen! Die erste Staffel von "House of the Dragon" wird ab Sonntag, dem 21. August 2022, in den USA auf HBO (Max) laufen, bei uns tags drauf dann über das Angebot von Sky / WOW. Genauere Informationen zum Cast der Serie gibt es in unserem Beitrag zum offiziellen Trailer der Serie.

-->