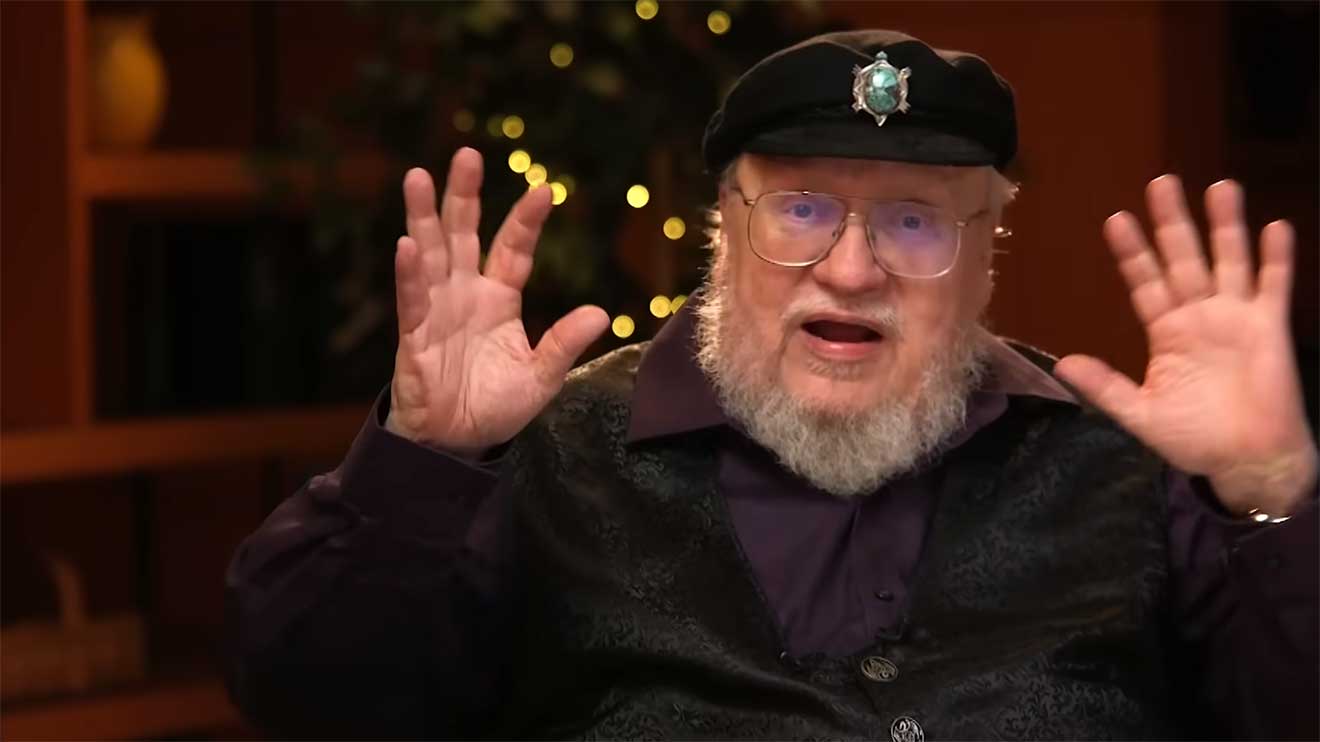 Im Vorfeld der ersten Staffel von "House of the Dragon" gab es bereits ein Featurette von HBO, in dem George R.R. Martin, Autor der "Song of Ice and Fire"-Bücher, über das "Game of Thrones"-Spin-off gesprochen hatte. Mittlerweile ist die erste Staffel abgelaufen und ein fulimnantes Finale hat einen positiven Trend bestätigen können.
Im Gespräch mit David Anthony Durham hat er für Penguin Random House zwar hauptsächlich über sein bald erscheinendes neues Buch "Targaryen: Der Aufstieg des Drachens" (Partnerlink) gesprochen, ein längeres Segment hat sich aber auch mit der neuen TV-Serie befasst. Da Martin auch dort stark involviert ist, ist das natürlich wie beim Video zuvor alles supertoll und gelungen, dennoch gibt es einige interessante Punkte, wie ich finde. Zum Beispiel, wie er darüber spricht, immer zunächst Rough Cuts, also Vorabversionen, der Folgen zu erhalten.
Hier könnt ihr euch den Gesprächs-Ausschnitt anschauen, in dem über "House of the Dragon" gesprochen wird, weiter unten könnt ihr das komplette Interview mit seinen 75 Minuten anschauen. Und ja, er scheint sehr häufig seine Hände in abwehrender Haltung hoch zu nehmen – ob das wohl eine unterschwellige Botschaft sein könnte…?
"George R. R. Martin discusses the finale of HOUSE OF THE DRAGON, behind the scenes of the series, and what's coming in the future. Excerpted from a livestream event to celebrate the Targaryen Dynasty and the release of his book THE RISE OF THE DRAGON."
"Celebrate the Targaryen Dynasty with George R.R. Martin! Moderated by David Anthony Durham and brought to you by Random House Events, The Strand Bookstore, and Waterstones."
Wie ist eure Meinung zur ersten Staffel von "House of the Dragon"? Macht mit bei unserer Umfrage, ob die neue Serie euch bislang bester oder schlechter als die Auftakt-Staffel der Mutterserie "Game of Thrones" gefallen hat!

-->