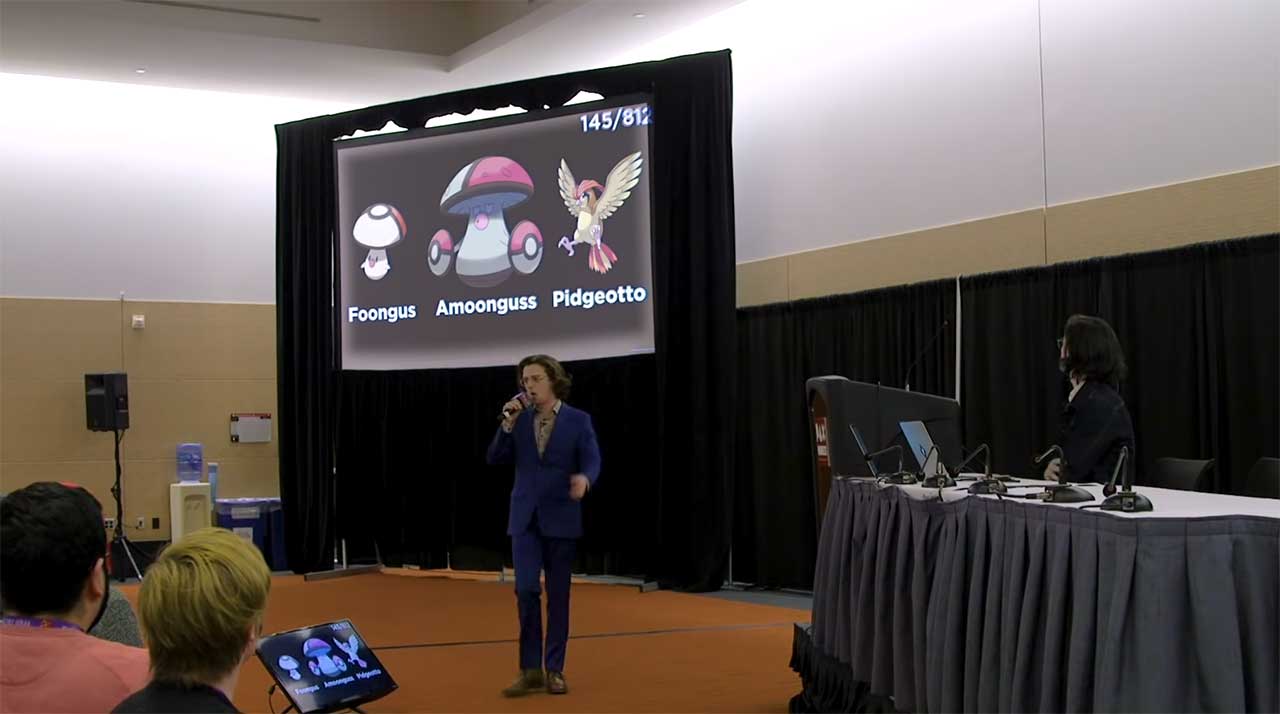 Im Rahmen der PAX 2019 hat Pokémon-Nerd Brian David Gilbert in Diensten von Polygon einen Vortrag über die Entstehung von "The Perfect PokéRap" gehalten. Der Song ist satte neun Minuten lang und beinhaltet sämtliche Namen der mittlerweile auf doch stattliche 812 angewachsenen Pokémon-Schar. Wen das komplette Panel interessiert – am Ende des Beitrags ist die 33-minütige Gesamtversion als Video eingebunden. Wer nur den kongenialen "Rap"-Track hören (und die Visuals dazu anschauen) möchte, schaut das erste Video an. Viel Spaß!
"For those who want the studio recorded version of The Perfect PokéRap, Brian David Gilbert made"
via: Marco, der angibt, zu alt für neue Pokémon zu sein, aber natürlich auch insgeheim alle Namen auswendig kennt.