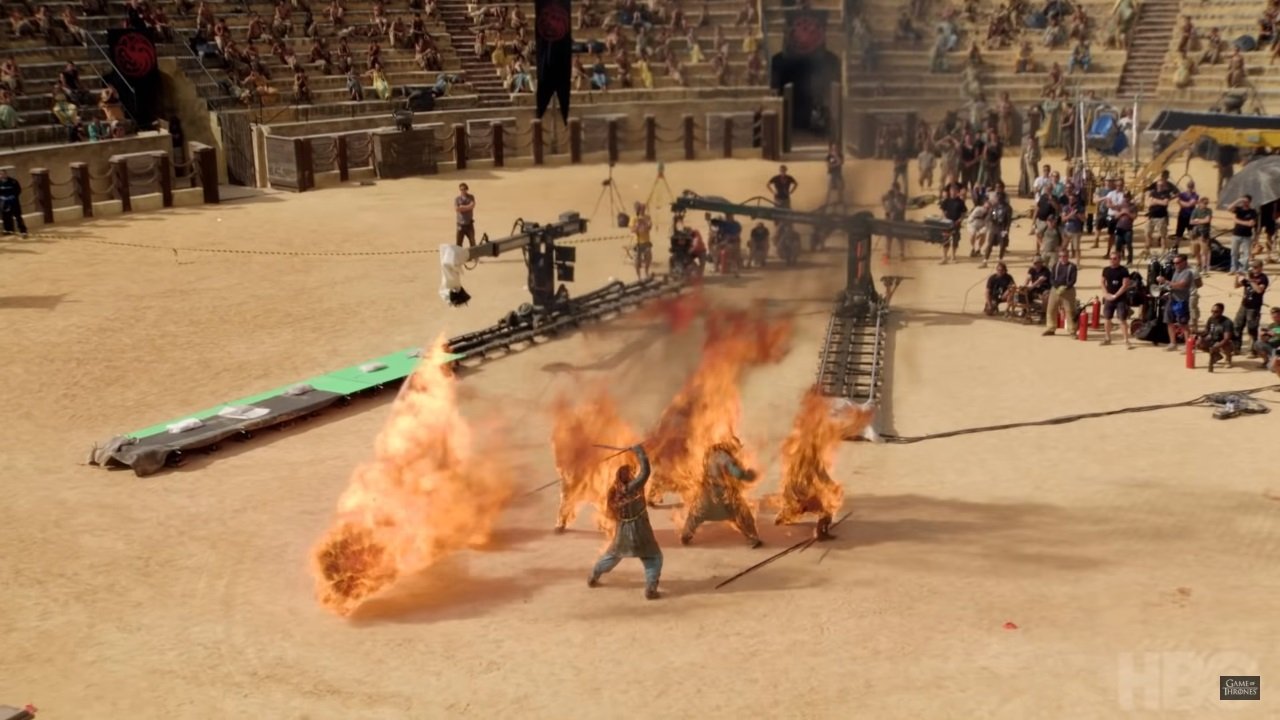 Nur noch knappe vier Wochen, dann bricht es an: das Finale von "Game of Thrones"! Nachdem wir zu Beginn des Monats auch endlich den ersten richtigen Trailer zur achten Staffel sehen konnten und vergangenes Wochenende immerhin schon mal erfahren haben, welche Laufzeit die einzelnen (sechs) Episoden haben werden, können wir uns nun weiter einstimmen auf das Lied von Eis und Feuer – und zwar mit einem schönen Behind-the-Scenes, in dem es um die krassen Stunts der Serie geht. Im Video erklärt Stunt Coordinator Rowley Irlam seine Arbeit und die Herausforderungen beim Spiel mit dem Feuer.
"We've burnt more people than anybody else…basically."
Die achte und letzte Staffel "Game of Thrones" startet am 14. April.