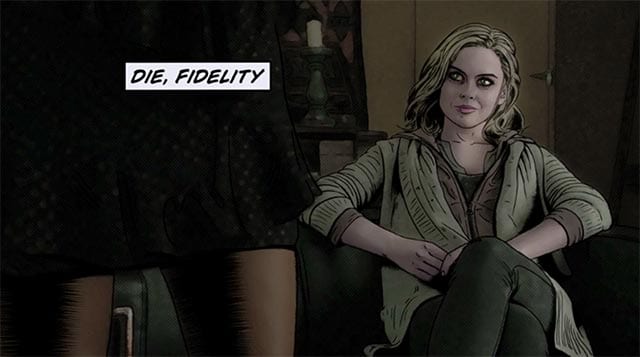 Schauen wir doch mal, ob unser neuer "Crime fighting Zombie" das durchaus unterhaltsame Anfangstempo beibehalten kann. Um es vorweg zu nehmen: Ja.
Die Folge zeigt recht deutlich, dass wir wohl Woche für Woche einen Fall zu sehen bekommen und im Hintergrund die übergeordnete Story weiter gesponnen werden soll. Dieses Mal: Künstler Javier wurde mit eigenem Pinsel ermordet.
"She has an alibi, but it's always the wife. Except when's the wife who's dead – then it's the husband." (Clive)
Diese Woche gelernt: Spanisch sprechen, Zeichnen und Leidenschaft.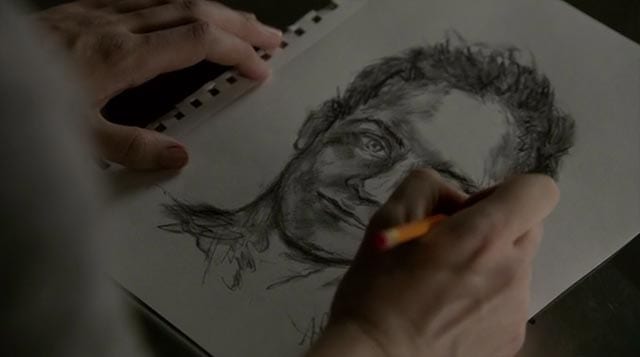 Dabei geht es vor allem in Sachen weiterer Untoter ordentlich voran. Blaine tritt als zweiter Zombie erstaunlich schnell auf. Die Diskussion darüber, wie eklig Gehirn doch ist, war wunderbar und allgemein sind die Dialoge gekonnt und schnell geschrieben. Viel leichter Witz und allgemein sehr unterhaltsam gehalten. Wie bspw. bei der künstlerisch-abstrakten Angabe der Shirt-Farbe eines Verdächtigen.
"Everyone thought you were dead." – "They were half-right." (Dealer-Typ & Blaine)
Einigen Kredit wird die Sendung im Lager der "traditionellen Zombies" verlieren. Der "Full on Zombie Mode" ist deutlich zu schnell, zu aggressiv. Das hat nichts mit Romeros Schlürfern zu tun. Aber es ist eben auch eine lockerleichte Comedy, da muss das wohl so. Dass dabei aber gleich die körperlichen Kräfte ins Exorbitante steigen und Superzombies aus den Personen werden – hier macht man es sich etwas zu leicht.
Ebenso beim Erstellen weiterer Zombies. Zombie 2 erstellt Nummer 3 aus Geldgründen. Mal schauen, wie weit sich das noch verbreitet.
Insgesamt sehr kurzweilig und weiter mit ordentlichem Tempo in der Erzählweise. Dazu ein paar (meist noch zu leicht zu durchschauende) Wendungen im Fall – schon seltsam, dass Liv immer erst die Visionen erhält, die sie auf falsche Fährten bringen… Positiv aufgefallen sind mir erneut die Zwischen-Sequenzen mit Comic-Überschriften, die allesamt auch locker als Episodentitel hätten fungieren können (z.B. "Painted into a corner" oder unsere Dachzeile).
Etwas enttäuscht bin ich hingegeben vom recht farblosen Gastspiel von Scrubs- und Devious Maids-Darstellerin Judy Reyes. Das war leider nicht mehr als Mitschwimmen. Aber es darf insgesamt sehr gerne so weiter gehen!