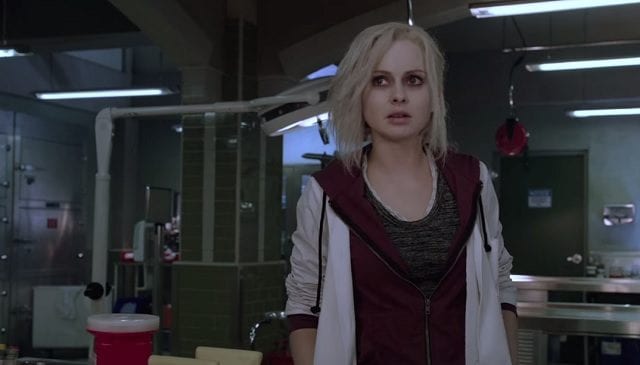 Was einmal funktioniert wird gerne wiederholt. Wieso also nicht noch eine Zombie-Comicserie ins Fernsehen bringen? Das dachte sich zumindest CW und hat die Reihe iZombie
von Chris Roberson und Michael Allred umgesetzt. Ab 17. März wird das lockere Drama zu sehen sein. Mich überzeugen Trailer und Story zwar noch in keinster Weise aber schauen wir mal.
"Olivia 'Liv' Moore was a rosy-cheeked, disciplined, over-achieving medical resident who had her life path completely mapped out, until the night she attended a party that unexpectedly turned into a zombie feeding frenzy. Afterward, she had become part zombie and currently works at a coroner's office so she can eat brains so she can survive, which gave her a useful ability to get the memories from said brains to help solve homicide mysteries."
via: Marco, der am Ausstrahlungsstarttag Geburtstag hat.