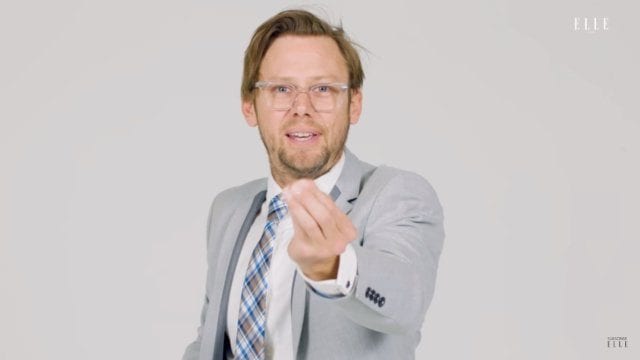 Hach ja, Jimmi Simpson ist einfach ein cooler Typ. Ich finde es schon fast ein bisschen traurig, dass ich ihn nicht schon vor "Westworld" auf dem Schirm hatte, freu mich aber umso mehr, dass er auch in der zweiten Staffel der HBO-Sci-Fantasy-Serie wieder regelmäßig zu sehen ist. Letztes Jahr hat er in einem 6-minütigen Video die erste Staffel "Westworld" auf sehr unterhaltsame Art und Weise Revue passieren lassen – nun verliest er absurde Fantheorien zur Serie, die auf Twitter eingelaufen sind, und kommentiert diese mit seinem ganz eigenen Humor und Charme.
"Why pay for the experience when you can be it?"
Am besten finde ich persönlich ja die "Game of Thrones"-Theorie. Die nächste Folge "Westworld" feiert wie immer Sonntag- bzw. Montagabend Premiere. Das Review zur aktuellen Episode "Akane No Mai" findet ihr hier.