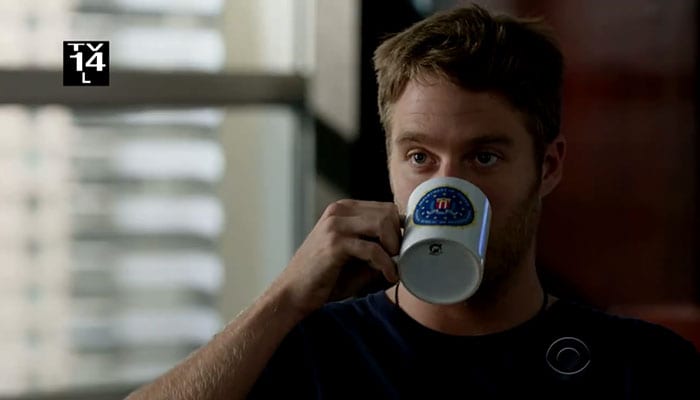 Shauna ist weg. Mit diversen One-Night-Stands versucht Finch die Lücke, die sie hinterlässt, zu füllen. Vergeblich. Also macht er sich abseits seiner Arbeit beim FBI daran sich Korrespondenzen zu globalen Top-Leuten, quasi den Superhirnen dieser Welt, aufzubauen. Schnell kommt er zu der Erkenntnis, dass es extrem schwierig sein dürfte, sich allein mit all den sich dadurch ergebenen Möglichkeiten auseinanderzusetzen. Ich stelle mir vor, dass reale Menschen mit einem IQ von 160+ wohl ständig mit diesem Luxusproblem zu kämpfen haben. Arme Kreaturen.
"That's a way to take your mind off a broken heart." (Finch)
Auf der beruflichen Ebene darf Finch zum ersten Mal sich an einem streng vertraulichen Fall seinen Nutzen unter Beweis stellen. Es gilt Fakten zu sammeln, um einen Mann mit Verdacht auf Spionage zu verhaften. Boss Naz scheint jedoch angesichts von Finchs Modegeschmack noch nicht zu 100% überzeugt zu sein.
"You know, I need to know that you understand this and take it seriously and that T-shirt isn't helping!" (Naz)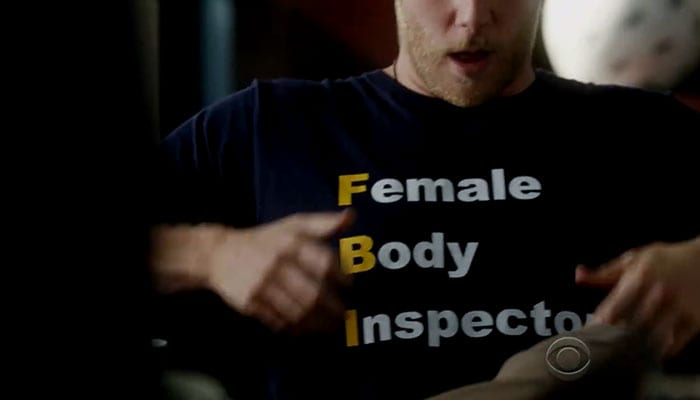 Seine Albernheit, offenbart sich von Folge zu Folge als immer glaubwürdiger. Es ist nicht zu verkennen, wie viel Spaß Jake McDormand bei seiner Rolle hat. Das Ganze darstellerisch auf Finchs Gespräche mit sich selbst auszuweiten, kann als gelungen bezeichnet werden.
"If I were you … and I pretty much am …" (Finch)
"Now are you gonna help, or are you gonna sit there and be annoying?" (Finch)
"He was right. Or I was right. Whatever." (Finch)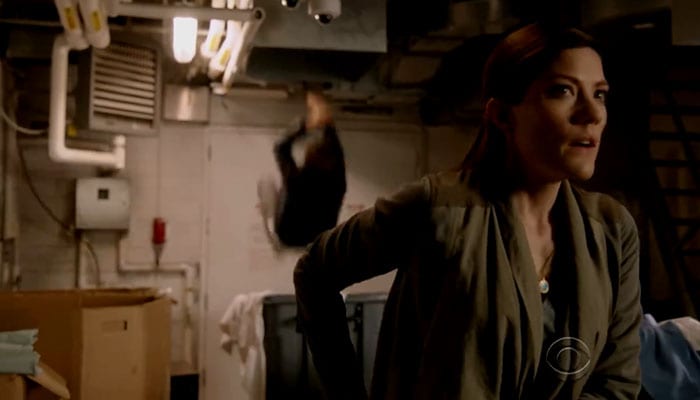 Auch das Zusammenspiel mit Jennifer Carpenter etabliert sich zunehmend. Beide harmonieren fantastisch miteinander – eine Tatsache, die sich direkt in den Interaktionen zwischen Finch und Harris widerspiegelt. Zudem bahnt sich eine sexuelle Spannung an, die immer spürbarer wird. Doch um diese lange aufrechtzuerhalten wird es wohl noch lange bei "Nur gucken, nicht anfassen!" bleiben. Wenn es nach mir geht, ist das vollkommen in Ordnung so.
Auf eine Sequenz muss ich hier speziell ansprechen: Der Moment, als Finch dabei erwischt wird, wie er eigenmächtig in das Labor einbricht und die Laborantin in aller Seelenruhe den Alarm auslöst – für mich purer Comedy. Herrlich.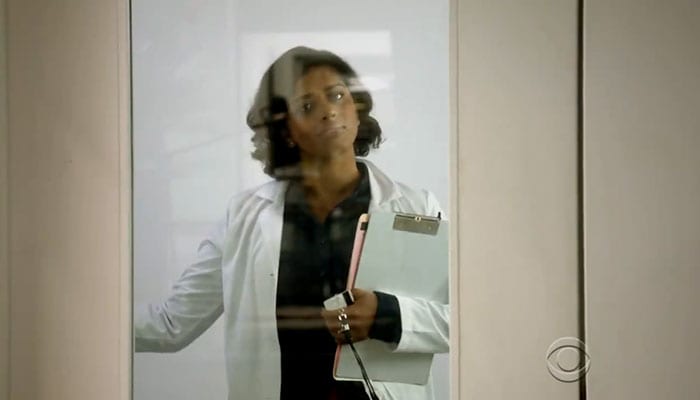 Parallel wird Finch von Sands (a.k.a Mike) beauftragt, ihm alle Dokumente über NZT, die sich im Besitz des FBI befinden, zu beschaffen. Mit der Befürchtung dadurch Landesverrat zu begehen, will Finch die Daten fälschen, kann jedoch Sands damit nicht in die Irre führen. Er bekommt eine zweite Chance, angeknüpft an der Drohung, dass der Zustand seines kranken Vaters, der offiziell mit schwere Nebenwirkungen seiner Organtransplantation wieder im Krankenhaus liegt, sich "eventuell" drastisch verschlechtern könnte.
Da Finch nicht vorhat, Sands noch einmal übers Ohr zu hauen, greift er kurzerhand in die Trickkiste und bricht in Naz' Büro ein. Doch bevor er die Sachen aushändigt, entschließt er sich dazu, vorher einen Blick darauf zu werfen und muss feststellen, dass einer der Probanden im staatlichen NZT-Programm ein gewisser Conrad Harris war. Rebecca liegt also mit ihrer Vermutung richtig: Die Todesursache ihres Vaters liegt sehr wahrscheinlich im Zusammenhang mit der Einnahme von NZT zusammen.
Vorschau
Zumindest verspricht die Serie noch spannender zu werden. Spätestens jetzt dürfte es auch um Harris interessanter werden, da ihre Beziehung zu NZT nun auf die persönliche Ebene gebracht wurde. Noch dazu wird auch endlich Eddie Morras Rolle näher beleuchtet. Hoffentlich nicht nur Schall und Rauch.

Fotos: CBS

-->