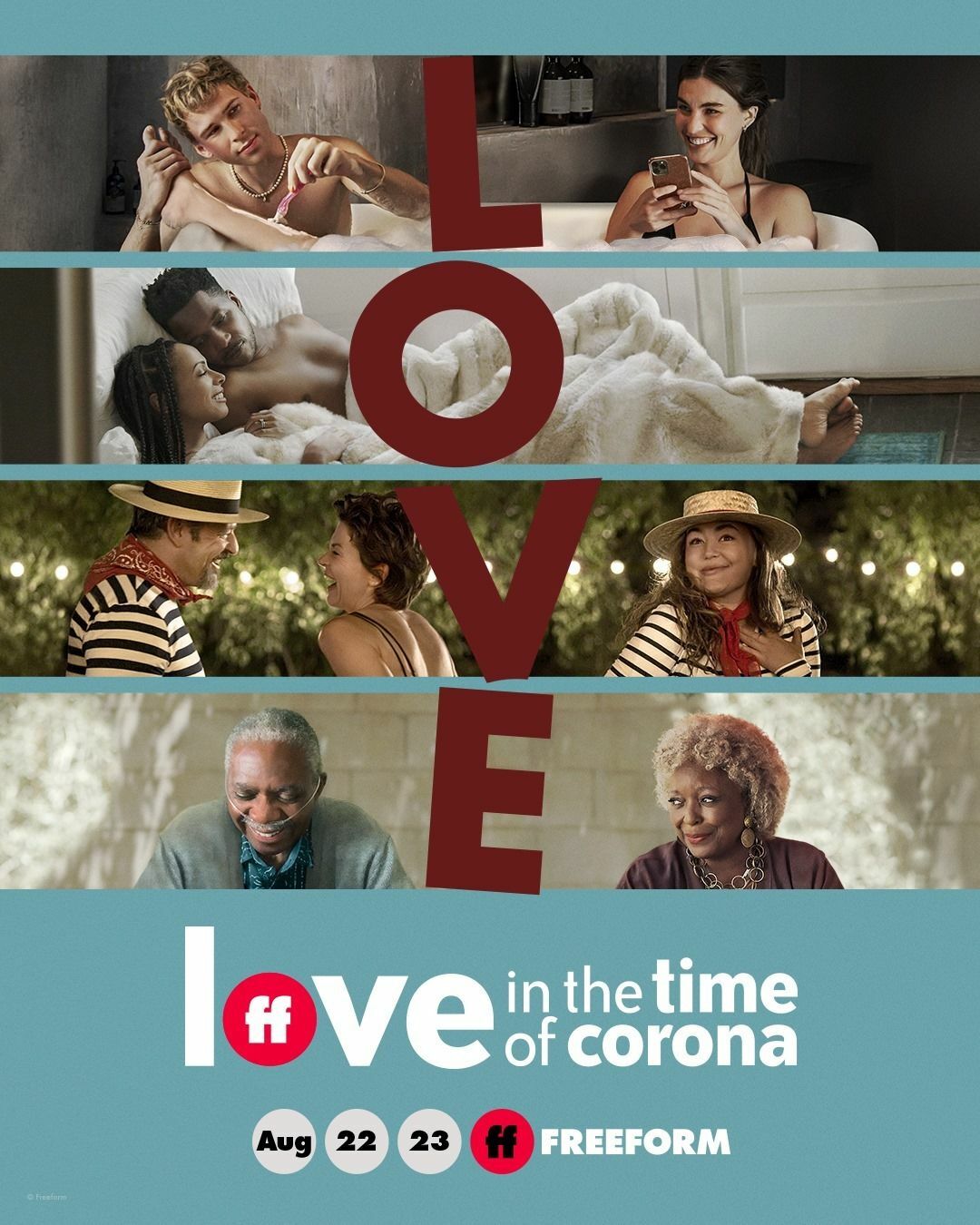 Am 22. August 2020 startet beim US-Kabelsender Freeform eine interessante Miniserie: "LOVE in the Time of Corona" zeigt in vier Episoden vier Paare, die in Zeiten von Corona versuchen, gemeinsam den Alltag zu bewältigen. Die vier Folgen werden am kommenden Wochenende, 22. und 23. August 2020, bei Freeform ausgestrahlt. Einen deutschen Sender oder Termin gibt es noch nicht, ich hoffe aber mal, dass allein aufgrund des aktuellen Themas Sender oder Streaming-Dienste in Deutschland schnell zugreifen.
Das Konzept erinnert mich ein bisschen an die gelungene Anthologie-Serie "Modern Love", die letztes Jahr auf Amazon Prime Love lief. Auch da hatte jede Folge eine eigene Geschichte rund um das Thema Liebe, und eine zweite Staffel ist eigentlich angesagt gewesen. Gehört hat man dann aber erstmal nichts weiter. Bei "LOVE in the Time of Corona" werden es wie gesagt erst einmal nur vier Geschichten sein. Die Serie bezieht sich mit ihrem Titel im Prinzip auf "Die Liebe in den Zeiten der Cholera" des kolumbianischen Literaturnobelpreisträgers Gabriel Garcia Marquez und wurde von Leslie Odom Jr. ("Hamilton") und dessen Ehefrau Nicolette Robinson (The Affair) erdacht. Beide gestalten auch als Darsteller eine Folge: Die beiden spielen James und Sade, die normalerweise ziemlich losgelöst voneinander ihr Leben führen: Er ist durch seinen Job viel unterwegs, während sie die Töchter erzieht. Als Corona sie unter einem Dach zusammenbringen, müssen sie ihre Beziehung neu bewerten.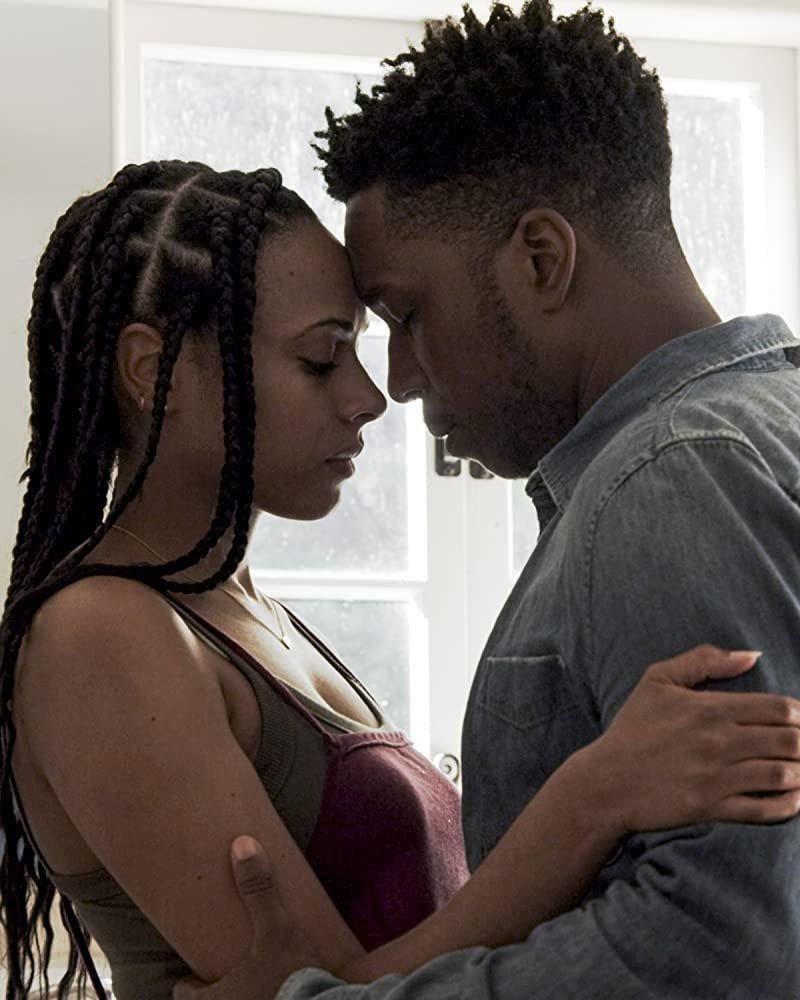 Die weiteren Folgen: Tommy Dorfman ("13 Reasons Why") und Rainey Qualley ("Mad Men") spielen den Stylisten Oscar und die Singer-Songwriterin Elle. Die Beziehung der beiden ist größtenteils platonisch, doch wird verkompliziert, als weitere Akteure und Beziehungskandidaten auftauchen. Rya Kihlstedt ("The Bold Type"), ihr Ehemann Gil Bellows ("Patriot") und die gemeinsame Tochter Ava Bellows sind in der dritten Folge zu sehen, die sich um das Familienleben in Quarantäne dreht. Eigentlich hatten sich die Eltern vor Corona schon heimlich von einander getrennt. Durch die Pandemie ziehen ihr Kinder wieder zuhause ein – und das Paar will eine heile Welt vorspielen. L. Scott Caldwell ("All Rise") steht im Mittelpunkt der vierten und letzten Episode. Die zielstrebige Nanda wollte dieses Jahr eigentlich mit ihrem Ehemann (gespielt von Charlie Robinson), ihren 50. Hochzeitstag feiern. Doch weil seine Reha-Einrichtung in Corona-Zeiten für Besucher nicht betretbar ist, muss sie improvisieren.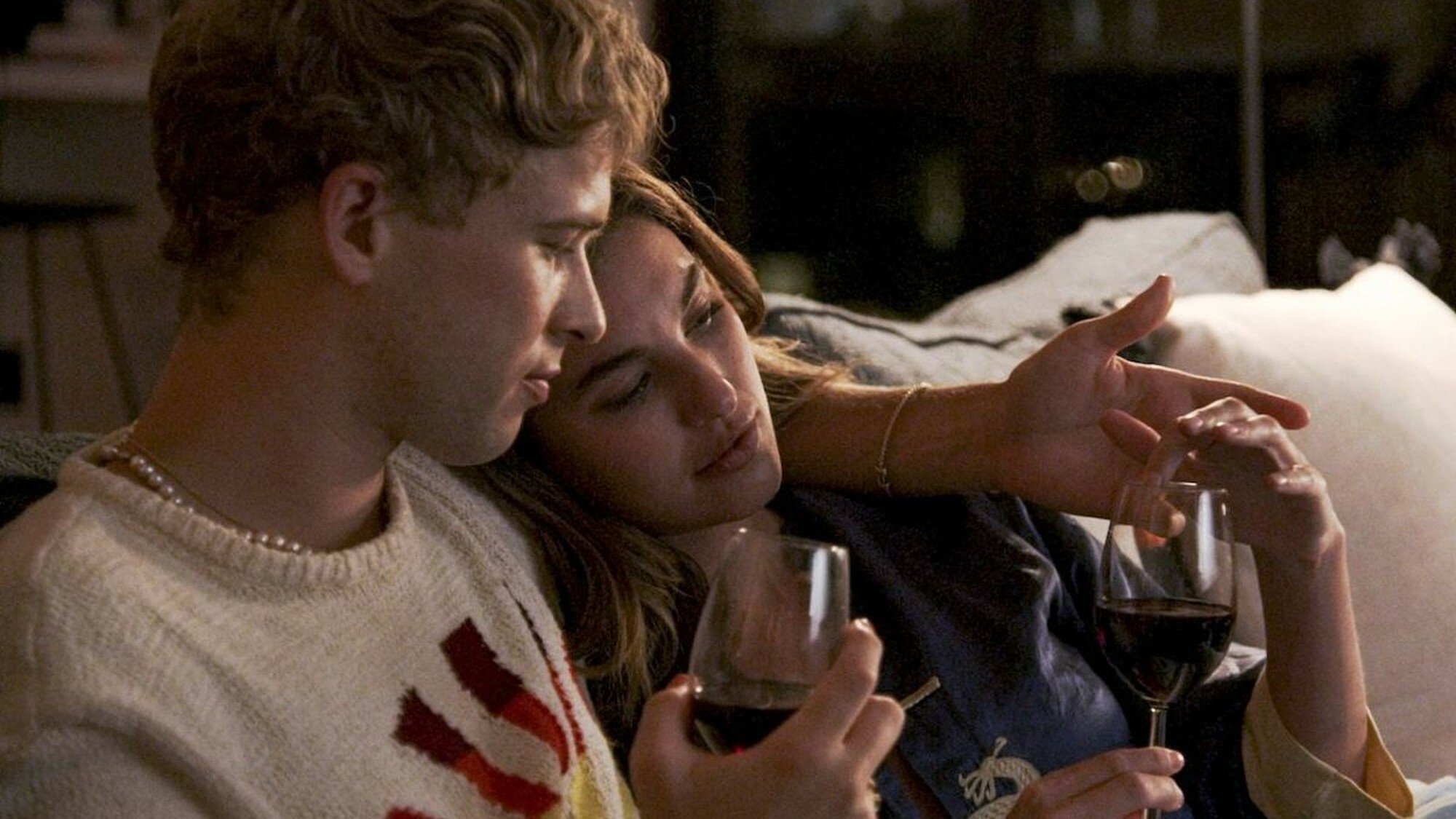 -->