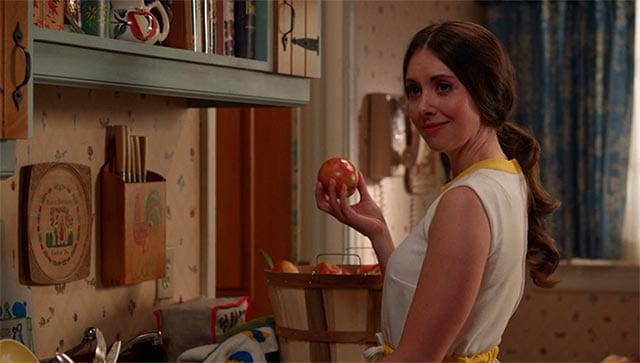 "We don't take our trips on LSD"… Die 70er sind auch im Autoradio angekommen. Und in Dons Kopf. Der steckt in Kansas fest. Wenigstens besitzt er auch im Unglück noch sein gottgegebenes Talent, dass außer ihm nur eine schöne Frau am Pool liegt. Zunächst zumindest, vielleicht ist der Lebensabschnitt vorbei?
"I was in the advertising business." (Don)
Das war dann wohl der endgültige Abschluss des Kapitels. Don und Werbung – eine Beziehung so brüchig, wie all seine anderen. Wenigstens mit vielen Kindern. Dafür öffnet er sich in Gedenken an die dunkle Vergangenheit einigen neuen "Freunden". Aber was war das bitte mit dem Geld in der Nacht? Ich würde den Jungen sonst wo hinschicken…
"I walked into town, and that's hard for me. I've got flat feet." (Andy)
Okay, okay. Mitleid. Auf die alten Tage. Wegen ein paar Plattfüßen und vermutlich einem wenig vielversprechendem jungen Leben. Aber da gibt es deutlich Schlimmeres! Und nein, damit meine ich nicht das schier unerträglich werdende Coke-Placement… (Hat jemand "Colgate Superpaste!" gesagt?!)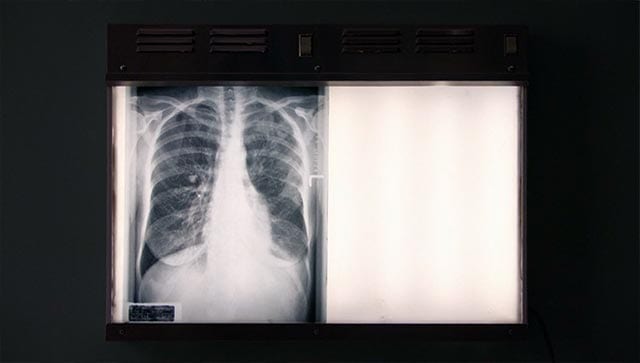 Betty ist in einem Alter, in dem Treppensteigen keinen Spaß mehr macht. Lungenkrebs als dramatische Zugabe kurz vor Serienschluss. Sie hat aber keine Zeit, darüber nachzudenken, die nächste Unterrichtsstunde beginnt gleich. Ein trauriges Ende, dessen einziger bisheriger "Nutzen" die aufgedeckte Liebe zwischen Mutter und Tochter zu sein scheint. Ob Betty sich wohl nächste Woche umbringt? Ich würde darauf setzen (werde aber wohl wieder enttäuscht).
Besser läuft es bei Pete. Der denkt nicht nur darüber nach, woher er nochmal die Schauspielerin kennt, die Trudys Tennispartnerin (?) verkörpert hat (das war Katie Walder, die man als Shannon in HIMYM zu sehen bekam, ihr wisst schon, die erste echte Liebe von Barney, bevor er Barney wurde), sondern auch, wieso er immer nach etwas Neuem, etwas Besserem sucht. Und nimmt es sich einfach. Vermutlich das Ende dieser kleinen Nebengeschichte, auch wenn ich ihn nie wirklich mochte.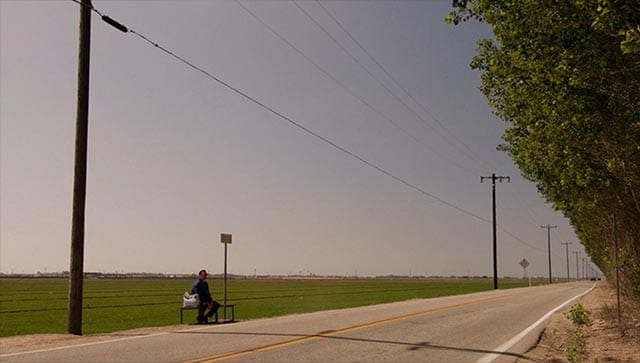 Ja, ähm… vorbei. Also die Folge.

Wie bei allen finalen Folgen lässt es sich Matthew Weiner nicht nehmen, selbst als Regisseur Platz zu nehmen. Jetzt bereits bei der vorletzten Folge der kompletten Serie. So dürfen wir visuell wie story-technisch also eine ähnliche Erzählungsweise kommende Woche erwarten. Nur vermutlich etwas abschließender. Da müssen schon noch einige Personen ihr finales Kapitel bekommen oder haben wir gar bei Penny und Co. bereits das letzte Charakterbild gesehen? Ich bin jedenfalls sehr gespannt, wie das alles unter kommen soll und ob es tatsächlich noch einige abschließende Knaller gibt. Vermutlich wird es aber der Ritt gen Sonnenuntergang (Gleichnis persönlicher Freiheit und dem Erreichen eines Glücksstatus') von Don. Den Rest der Truppe hat man ja gekonnt kurz vor der letzten Runde in der Boxengasse abgeparkt, denkt eh keiner mehr dran…

-->