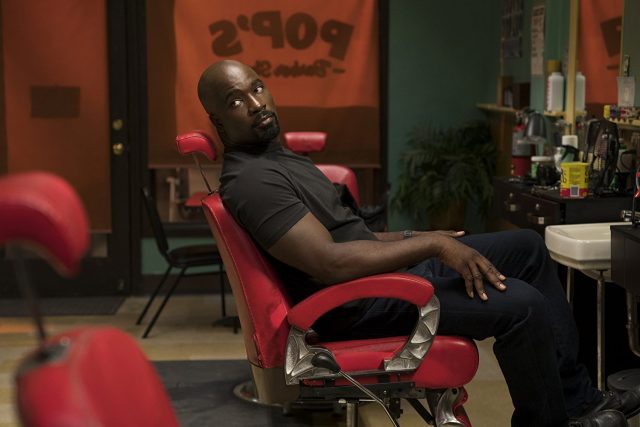 Am 22. Juni kehrt der Mann zurück, der Netflix in die Knie zwang. Zumindest wird das Abstürzen der Server vom 30. September 2016 dem heldenhaften Hünen aus Harlem zugeschrieben. Seit seinem ersten Gastauftritt in der ersten Staffel von Jessica Jones hat sich einiges ereignet. Ich rekapituliere daher für euch nochmal was sich in Lukes erster eigenen Serien-Staffel und dem Zusammenkommen der Marvel-Helden in Marvel's The Defenders ereignet hat. Außerdem gibt's erste Infos zur neuen Staffel und alles zu Luke Cages Widersacher in Staffel 2. Damit seid ihr bestens gewappnet für die zweite Runde mit dem urbanen Heroen.
Rückblick
In der ersten Staffel gerät der ehemalige Strafgefangene Luke Cage, der über ungeheure Stärke und eine kugelsichere Haut verfügt, an den Gangster Cottonmouth, der gemeinsam mit seiner Cousine und Politikerin Mariah Dillard krumme Geschäfte macht. Als die illegalen Tätigkeiten Dillards Position als Stadträtin gefährden, geht sie über Leichen um ihre Spuren zu verwischen. Sie tötet ihren Cousin und haftet den Mord Luke Cage an, sodass die Polizei um Ermittlerin Misty Knight gezwungen ist Luke festzunehmen. Lukes Freundin, Claire Temple verspricht einen "fähigen" Anwalt zu kontaktieren.
Dank Matt Murdocks Partner Foggy Nelson kehrt Luke in "Marvel's The Defenders" aus dem Gefängnis zurück. Zusammen mit der Privatschnüfflerin Jessica Jones, dem Martial Arts Kämpfer Iron Fist und dem düsteren Helden Daredevil kämpfen sie gegen die Untergrundorganisation namens "Hand". Beim finalen Kampf in einem Hochhaus können sie das Böse bezwingen und obwohl das Hochhaus in die Luft fliegt, können sich die Helden retten.
Ausblick
Das nächste Kapitel von Luke Cage steht vor der Tür und bislang ist zur Story noch nicht viel bekannt. Erste Teaser und der finale Trailer lassen aber ein emotionales und actiongeladenes Spektakel in bester Marvel-Manier erwarten.
"My dark chocolate boyscout. Of course, you're going to save me."
Alfre Woodard schlüpft wieder in die Rolle der fiesen Mariah Dillard, die nichts unversucht lässt, um Luke Cage aus dem Weg zu räumen. Es wird interessant welche Pläne die ehemalige Politikerin hegt und was aus ihrer angehenden Beziehung zum Gangster Shade wird, den sie am Ende der ersten Staffel geküsst hat.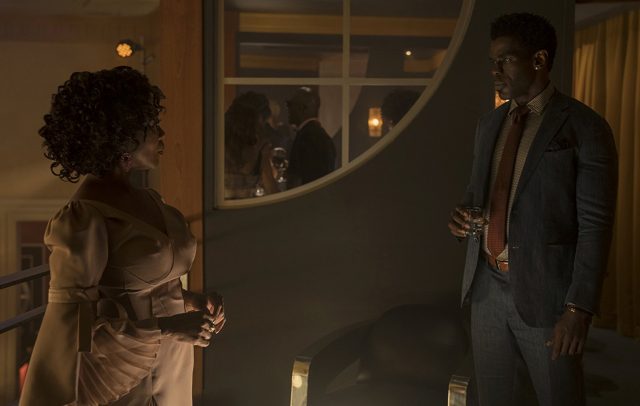 Der spannendste Neuzugang ist aber Bushmaster. Der neue Antagonist, der Luke in Sachen Kraft und Ausdauer in nichts nachsteht, wird von Shooting-Star Mustafa Shakir verkörpert. "Mein Traum war es schon immer jemanden mit übernatürlichen Fähigkeiten zu spielen." schwärmt der junge Schauspieler und Autor im Interview mit mir in London. Er war bereits für die Rolle des Cottonmouth aus Staffel 1 vorgesehen, musste dann aber aus terminlichen Gründen absagen. Jetzt verkörpert er den aus der Karibik stammenden Widersacher Bushmaster, der sich dem gleichen Experiment wie einst Luke Cage unterzog. Anders als Cottonmouth ist Bushmaster auch eine physische Herausforderung für Cage.
"Die Grundlage für einen gelungenen Schurken ist zunächst ein gutes Drehbuch und für Bushmaster haben die Autoren einen erstaunlichen Job gemacht. Was man bei vielen Schurken falsch macht, ist dass man sie einseitig und nur böse darstellt. Man muss aber auch Gefühle und Menschlichkeit zeigen. Keiner ist ausschließlich böse und hasserfüllt. Der Anblick eines Welpen oder sogar ein Geruch rufen Gefühle in einem hervor – daher ist nichts absolut." betont Shakir.
"Wenn man an einen Schurken denkt, dann behandelt man sie als hätten sie keine Großeltern oder Kinder. Die Fähigkeit Menschlichkeit zu zeigen halte ich daher für wichtig, denn dann kann man auch als Zuschauer die Motive des Bösen besser verstehen." fügt er hinzu.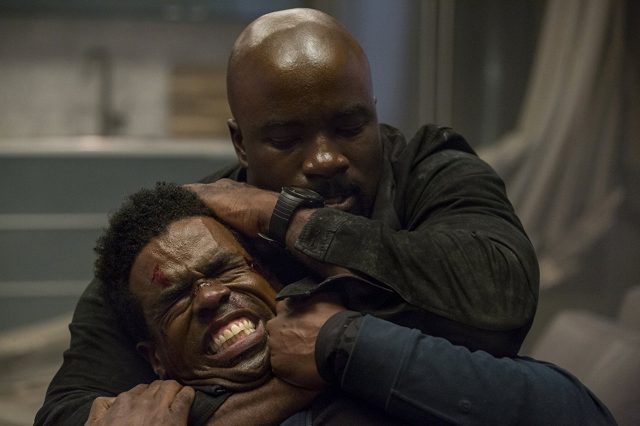 Beinahe wäre Shakir DCs Superheld "Black Lightning" geworden. Die Rolle ging dann aber an Schauspielkollege Cress Williams. Umso erfreuter ist der bekennende Comicfan daher, dass es dafür mit der Rolle in Luke Cage geklappt hat. Neben körperlichem Einsatz, hat sich der aus Harlem stammende Schauspieler einen jamaikanischen Akzent angeeignet. In Vorbereitung auf seine Rolle hat er immer wieder Reggae und Dancehall Musik gehört.
Musik wird auch in der neuen Staffel wieder eine große Rolle spielen, dafür Sorgen musikalische Gastauftritte unter anderem von Bob Marleys Sohn Stephen oder den Hip Hop Legenden KRS-One und Rakim.
Apropos Gastauftritte: Danny Rand aka Iron Fist wird ebenfalls zu sehen sein. In den Comics bilden Iron Fist und Luke Cage ja bekanntlich die Helden für Geld (Heroes for Hire). Die Promoclips, in denen sich Luke selbstdarstellerisch zeigt, lassen vermuten, dass es sich dabei um Werbeclips für seine neue "Tätigkeit" handelt. Ausschließen lässt es sich jedenfalls nicht.
Ein Wiedersehen wird es auch mit Misty Knight geben, die nach dem Verlust ihres rechten Armes beim finalen Kampf in "Marvel's The Defenders" eine mechanische Prothese erhält. In der Comic-Vorlage kommen sich Misty und Bushmaster näher. Auf die Frage, ob die beiden sich auch in der Serie näher kommen antwortete Mustafa Shakir nur mit "du musst es dir ansehen."
Also meinetwegen kann's losgehen.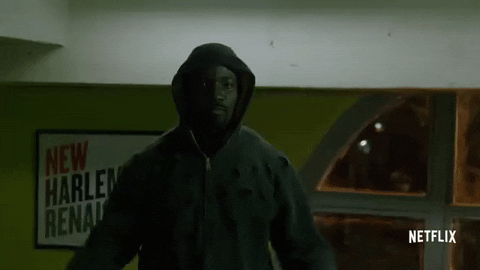 Marvel's Luke Cage Staffel 2 ist ab dem 22. Juni auf Netflix verfügbar.

Bilder: Netflix

-->