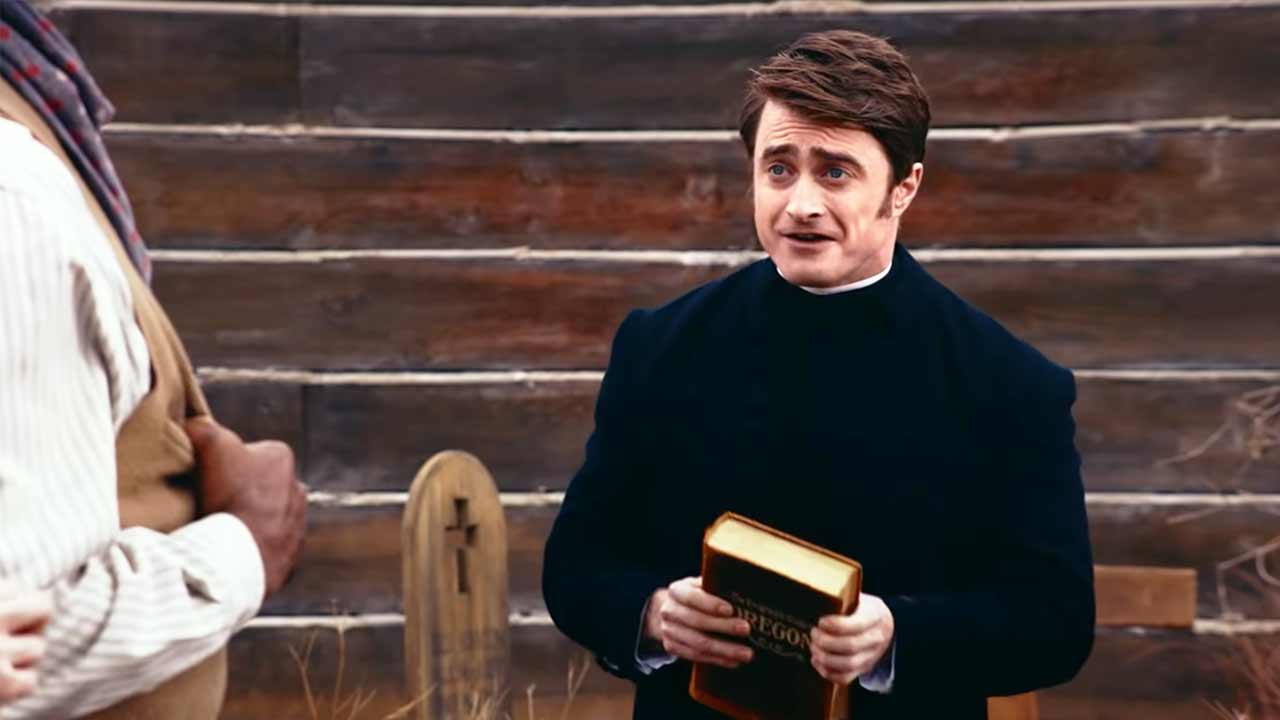 Nach dem Himmel als Firma und einem Ausflug ins Mittelalter bringt uns "Miracle Workers" jetzt auf eine vielbereiste Route des 19. Jahrhunderts – den Oregon Trail. Von vielen vor allem aus dem gleichnamigen Kult-Videospiel bekannt, werden jetzt Daniel Radcliffe, Steve Buscemi und Co. gen Westen reisen. Und das bereits erfreulich zeitnah!
"Premiering July 13 on TBS. The third season of the top-rated anthology comedy series "Miracle Workers," this time transporting cast members Daniel Radcliffe, Steve Buscemi, Geraldine Viswanathan and Karan Soni to the American Old West. Set in the year 1844, the new season of "Miracle Workers" will follow an idealistic small-town preacher (Radcliffe) who teams up with a wanted outlaw (Buscemi) and an adventurous prairie wife (Viswanathan) to lead a wagon train west on the Oregon Trail across an American landscape which, much like today, is fraught with both promise and peril."
Das schaut gewohnt spaßig aus, auch wenn es anscheinend nochmal eine Stufe mehr drüber und auf stumpf-Humor auszusein scheint, als zuvor. Aber der Cast hat das bislang immer überzeugend rüber bringen können.
Die dritte und unter dem Namen "Miracle Workers: Oregon Trail" laufende Staffel wird ab Dienstag, dem 13. Juli 2021, in den USA auf TBS laufen. Bei uns haben die ersten zwei Staffeln dann immer eine Weile nach Ablauf der Staffel über TNT Comedy den Weg auf die Bildschirme gefunden, so dass ich diesbezüglich auf Ende diesen oder Anfang nächsten Jahres tippen würde (bei Staffel Zwei lagen fast sechs Monate zwischen US-Staffelfinale und deutschen Staffelstart). Da bleibt genug Zeit, um die ersten zwei Staffeln aufzuholen, solltet ihr zu denen gehören, die diese wirklich erfrischende Comedy-Serie noch nicht gesehen haben sollten – aber dann dürftet ihr vermutlich an dieser Stelle hier gar nicht mehr mitlesen, nehme ich an…