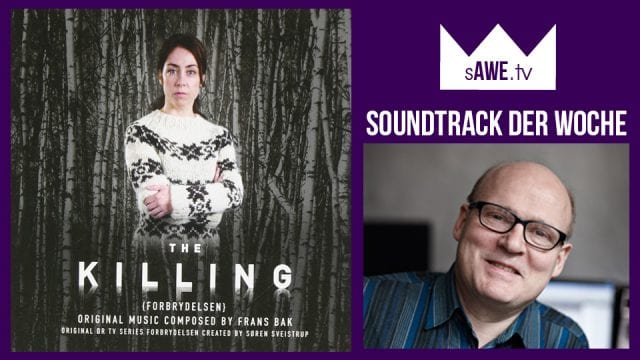 Neue Folge unserer Serie "Soundtrack der Woche": Hier stellen wir Euch regelmäßig Scores, Tracks und Musik-Alben zu unseren Lieblingsserien vor. Dabei gehen wir einerseits auf die Akteure hinter dem Soundtrack ein, aber natürlich auch ausführlich auf die Musik selbst – und ihre Wirkung auf die Serie. Folge 41: The Killing.
Zum Start der 3. Staffel "Soundtrack der Woche" habe ich mir mal etwas Skandinavisches vorgenommen – den Soundtrack zu The Killing (gemeint ist das dänische Original von 2007 bis 2012, nicht das AMC-Remake von 2011). Der Soundtrack stammt von Frans Bak – der später übrigens auch das Remake vertonen durfte. Von heute an stellen wir wieder jede Woche einen besonderen Soundtrack vor, der uns entweder besonders aufgefallen ist oder besonders gut gefällt. Wenn Ihr auch mal Ideen, Tipps oder Wünsche habt, schreibt diese einfach unten in den Kommentar-Bereich.
Die Serie – darum geht's
Selten hat eine dänische Serie soviel für Furore gesorgt wie The Killing von Sören Sveistrup. Im Original heißt die Serie Forbrydelsen, im ZDF lief sie leider etwas altbacken betitelt als "Kommissarin Lund – Das Verbrechen". Die Serie hatte großen Erfolg in Skandinavien, aber auch in England. Ausgezeichnet wurde sie unter anderem mit dem BAFTA und dem Emmy. Spätestens zu dem Zeitpunkt waren auch die US-Sender an dem Sveistrup-Stoff intteressiert – 2011 folgte schließlich die Umsetzung durch AMC als Remake der ersten dänischen Staffel. Die europäische Version besteht mittlerweile aus drei Staffeln mit 40 in der Regel einstündigen Fällen der Kommissarin Sarah Lund, gespielt von Sofie Grabol. Die erste Staffel setzt sich mit einem einzigen Mordfall auseinander, der sich in Kopenhagen ereignet hat. In jeder Folge steht ein anderer Verdächtiger im Mittelpunkt, und Sarah Lund übernimmt die Ermittlungen, obwohl es eigentlich ihr letzter Arbeitstag in der Mordkommission ist. Im Laufe der Staffel verwickelt sich die Handlung zu einem Geflecht aus Betrachtung der Polizeiarbeit an sich, Einflüssen aus der Politik und Auswirkungen der Ermittlungen auf die Hinterbliebenen. Auch die Staffeln 2 und 3 erzählen jeweils wieder Mordfälle, die Sarah Lund aufklären möchte.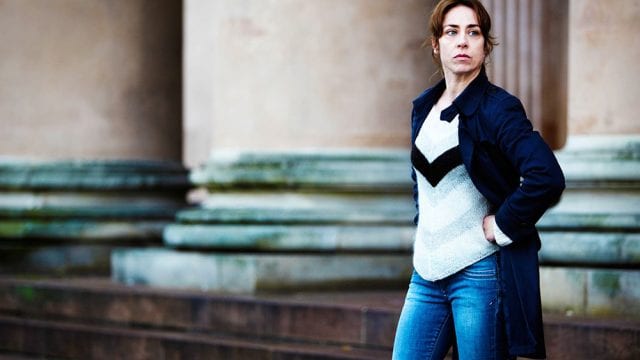 Der Komponist
Frans Bak, Jahrgang 1958, studierte an der dänischen Musikhochschule Det Kongelige Danske Musikkonservatorium, wo er 1980 seinen Abschluss machte. Dort war er zwar vor allem im Bereich Saxophon aktiv, sein favorisiertes Intrument ist allerdings das Klavier. Er war in mehreren Bands aktiv, darunter bei Dagspressen, Santa Cruz, Blast und Buzstop. Er entwickelte aber auch eine Vorliebe für die Komposition von kleineren Fernseh- und Theaterproduktionen. Für einige oscarnominierte Kurzfilme produzierte er den Score. Ab den 1990er Jahren hatte er mit Det Blå Skrig und Jazzgruppe90 zwei eigene Musikgruppen. The Killing bedeutete dann den Durchbruch für ihn als Komponist für größere Film- und Serienproduktionen. Aktuell sind Scores von ihm auf BBC One mit Doctor Foster und auf France 2 mit Disparue zu hören. Die Anforderungen an ihn würden von Projekt zu Projekt wechseln:
Suddenly I'm doing crime scenes all over the world, and I love that. On some projects I'm asked to highlight certain things in the scenes, but in The Killing we didn't want to emphasise particular moments and create hit points and all that. Sometimes there's a lot of dialogue, so you don't use an instrument in the same register as the voice. Sometimes there's a pause, so you can do something extra with music. Also we didn't use very short pieces of music just to fit different scenes together. We developed another way of using longer musical passages.
Über The Killing sagt Frans Bak einige interessante Dinge in diesem Video.
Offensichtlich waren die vielen Mails der Forbrydelsen-Fans hilfreich, die dafür gesorgt haben, dass Der Score zur Serie am Ende doch noch als Album veröffentlicht wurde:
I was getting lots of emails every day from people asking where can I get this music. So we've put together this album from the three Danish series. There's the opening theme from the title sequence, Pernille's theme from series one, all the themes in their basic arrangements are here. Some new elements have been introduced in series three, and I've included some music which describes those.
Der Kontakt zur Serie entstand für Frans Bak über einen Kontakt zu Birger Larsen, einem der Regisseure der Serie:
I first became involved because I had written music for another Danish TV series called Nikolaj & Julie, and the conceptual director, Birger Larsen, wanted me on board for The Killing. We just got together and worked out which direction the music should go in and how we should approach it. It was a great process.
Auch das Remake in den USA hat er vertont – obwohl es nicht automatisch klar war, dass er den Part übernehmen würde:
They really liked the music from the original series, and I was given an audition along with four American composers. They sent me a 12 minute clip from the programme and asked me to compose music for it. They liked what I did, so I got the job. In America they work in a different way and I have to write a lot of very small pieces for the show, but the concept of the music is taken from the Danish series.
Dieser Beitrag hat mehrere Seiten: