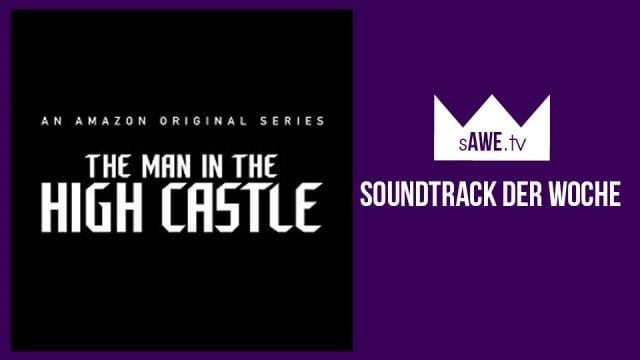 Die Serie – darum geht's
The Man in the High Castle ist eine Serie aus dem letzten Jahr, die bei Amazon veröffentlicht wurde. Sie basiert lose auf dem gleichnamigen Roman von Philip K. Dick aus dem Jahre 1962. Produziert wurde die Serie von Ridley Scott und Frank Spotnitz. In der Serie, deren Handlung 1962 spielt, wird angenommen, dass das Deutsche Reich und Japan den Krieg nicht verloren haben, sondern große Teile der Welt unter sich aufgeteilt haben; das betrifft vor allem die ehemaligen USA, die unter Japan (westlich der Rocky Mountains) und dem Deutschen Reich (östliche Landesteile) aufgeteilt worden sind. In beiden Zonen formiert sich Widerstand gegen die harte Führung beider Staaten, außerdem entstehen immer Konflikte zwischen den beiden Siegerstaaten. In der zehnteiligen Serie dreht sich alles um Filme, die eine andere Wirklichkeit zeigen, und die für den Man in the High Castle bestimmt sind. Im Dezember 2015 hat Amazon eine zweite Staffel bestellt.
Die Komponisten
Für den Score zu The Man in the High Castle wurden die beiden Komponisten Dominic Lewis und Henry Jackman engagiert. Beide gehören nicht zur bekannten Riege der großen Film- und Serienkomponisten. Lewis hat allerdings schon schon mit verschiedenen Komponisten zusammengearbeitet und sie bei ihrer Arbeit unterstützt, zum Beispiel John Powell, Hans Zimmer, Ramin Djawadi und Henry Jackman. Wie es ist, mit diesen Komponisten zusammen zu arbeiten, erklärt er in diesem Interview:
Der Brite Henry Jackman wurde zuletzt einer breiteteren Öffentlichkeit bekannt durch die Arbeit am Score für den Disney-Film Big Hero 6. Auch hier hat ihn Dominic Lewis unterstützt. Entdeckt hatte ihn 2006 Hans Zimmer, der ihn mitarbeiten ließ an The Da Vinci Code Sakrileg, Fluch der Karibik 2, Die Simpsons – der Film und The Dark Knight. Seine erste eigene Featurefilm-Produktion war Monsters vs. Aliens. Auch für zahlreiche CNN- und BBC-Produktionen wurde er engagiert.
Dieser Beitrag hat mehrere Seiten: