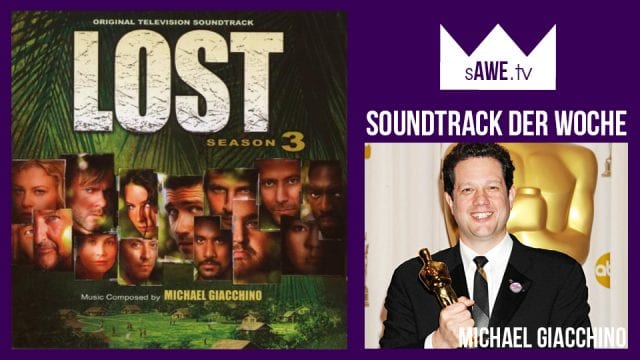 Die Serie – darum geht's
Im Rahmen unserer Soundtrack-Reihe haben wir Euch bereits den Score der ersten Staffel von "Lost" vorgestellt, außerdem die Musik zu Staffel 2. Die Serie war prägend für die Serienentwicklung in den 2000er Jahren, erdacht von JJ Abrams, Jeffrey Lieber und Damon Lindelof, der später auch The Leftovers schuf (hier stellen wir Euch den Score dazu vor). Es ist etwas schwer, genau zu sagen, worum es in der Serie eigentlich geht: In 121 Folgen über sechs Staffeln dreht sich alles um eine Gruppe von Überlebenden eines Flugzeugabsturzes auf einer einsamen tropischen Insel. Im Laufe der Zeit tauchen immer neue Mysterien auf, zum Beispiel Eisbären, Beschützer der Insel, Statuen und weitere gestrandete, etwas verstörte Menschen. Versuche, die Insel zu verlassen scheitern zunächst. Schließlich kann eine Gruppe doch die Insel verlassen, kehrt aber wenig später zurück, da sie meint, ohne die Insel nicht mehr leben zu können. Am Ende wird klar, dass eigentlich alle schon Tod sind. Unter allen gab es eine besondere Beziehung, und sie hätten sich die Realität selbst erschaffen, um sich nach dem Tod wiederfinden zu können.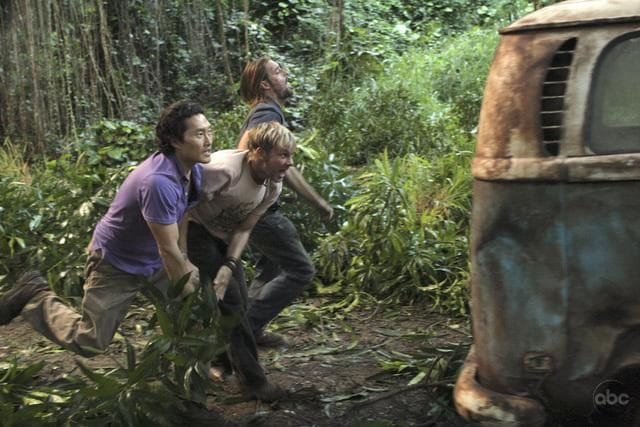 Der Komponist
Schon bei Vorstellung des Scores zur ersten Staffel hatte ich behauptet, dass Komponisten den besten Score produzieren, wenn sie noch unbekannt und unverbraucht sind, wenn der Kopf also noch voller Ideen und Visionen sein muss. Bei Bear McCreary war das so, der mit Battlestar Galactica einen großartigen Soundtrack vorgelegt hat – seine erste große Arbeit, und seine bis dato beste, wie ich finde – nachzulesen hier. Bei Michael Giacchino ist das ähnlich. Er war 2004 noch keinem so großen Publikum bekannt. Er hatte gerade mit JJ Abrams bei Alias zum ersten Mal zusammengearbeitet und hat den Score zum Film "The Incredibles" in der Pipeline. Mit dem Soundtrack zu Lost glückte ihm aber meiner Meinung nach der Durchbruch. Er hat über sechs Staffeln die Serie mit seinen musikalischen Ideen geprägt und die einzelnen Themes über die Staffeln hinweg toll entwickelt. Er ist auch derjenige, der mit Lost die meiste Arbeit hatte. Rund 35 der knapp 43 Minuten Spielzeit pro Folge ist Musik von Giacchino zu hören – was unter anderem den massiven Soundtrack-Output zur Serie mit insgesamt sieben Alben erklärt. JJ Abrams hat Giacchinos Kompositionskunst genutzt, um bestimmte Storylines weiterzuerzählen, ohne groß Worte zu verschwenden. Michael Giacchino hat den Kompositionsprozess zu Lost gegenüber Wired einmal so erklärt:
"I just let the story tell me what to do. I watch and react emotionally, then turn that reaction into music."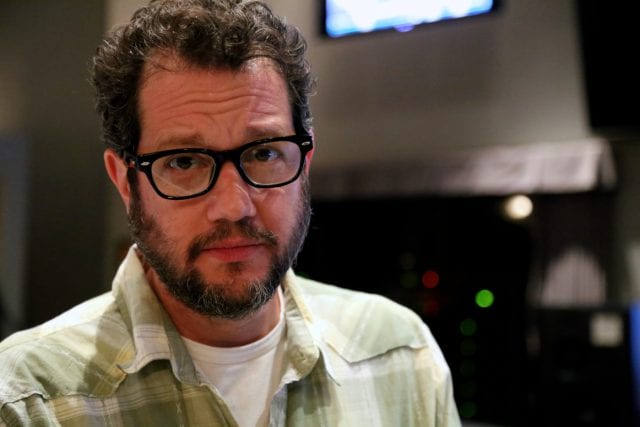 Auch die Showrunner Damon Lindelof und Carlton Cuse waren froh, Michael Giacchino an ihrer Seite zu haben, wie sie im Booklet zur CD durchaus amüsant beschreiben. In der 3. Staffel hätte es sich so eingebürgert, dass im Skript zu den Folgen Giacchinos Musikelemente wie selbstverständnlich eingebaut waren:
If you were to open any LOST script you'd find two things that would probably surprise you: lots of swear words and references to Michael Giacchino. Now before you draw conclusions, the two are not related in the way you might think. But both serve an important purpose for us as writers: they exist to convey emotion – emotion above and beyond the expected. Our prodigious use of expletives is our way of amplifying the intensity of what we put on the page. But even pulling out all the stops, there are times when words fail, when we find ourselves unable to convey the depth of the emotions we are trying to express. And that's when we turn to Michael. Both on the page and on the screen we count on his brilliant and unique music to raise the bar, to make any given scene better. The script might say something like, "As they board the raft with hope of rescue finally at hand, Giacchino plays the moment for all its worth." Or "With Giacchino's DRUMS POUNDING like hell, they run fast as they can through the jungle rain." You get the idea. In other words, we rely on Michael a lot to save our asses.
Heute ist er ein gefragter Komponist für Serien und Filme: Zuletzt "Jurassic World" und "Tomorrowland" zum Beispiel, und für "Oben" gab's sogar einen Oscar, dazu den Golden Globe, den Grammy und den BAFTA Award – vollkommen zurecht. Zuletzt wurde er bei den IFMCA Awards zum Komponsit des Jahres gewählt. Und aus seiner Verbindung zu JJ Abrams sind tolle Scores wie "Mission: Imposible III", "Star Trek", "Super 8" und "Star Trek Into Darkness" entstanden. Es war übrigens die Filmmusik zu Star Wars, die ihn dazu bewogen hat, ebenfalls Komponist für Filme und Serien zu werden. Um dies zu verwirklichen, besuchte er die Filmhochschule School of Visual Arts in New York City und die Juilliard School. Nebenbei arbeitete er bei Universal und bei Disney, für die er später nach Los Angeles zog. Score-technisch ging's bei ihm los mit Videospielen. Dann kam Lost.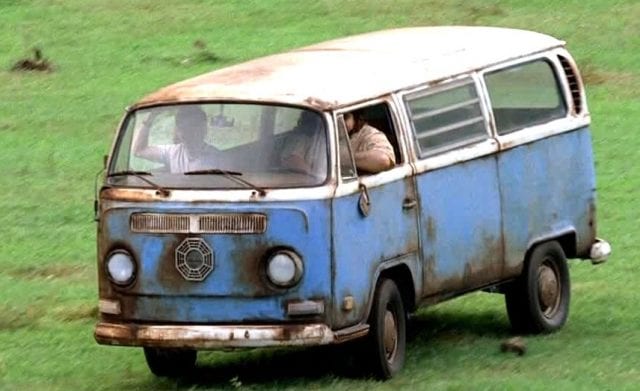 Dieser Beitrag hat mehrere Seiten:

-->