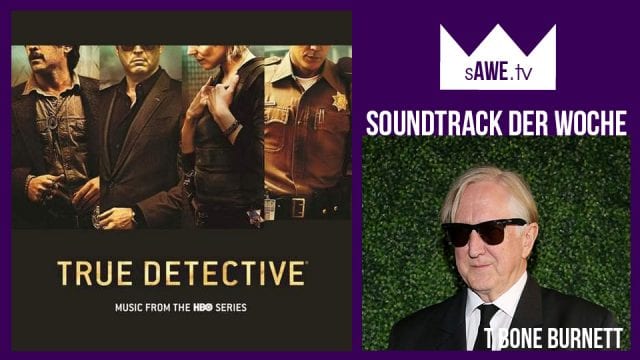 Die Serie – darum geht's
Die HBO-Serie True Detective ist eine der meistbeachteten Werke der letzten Jahre. Die Geschichte ist spannend erzählt, die Inszenierung hochwertig umgesetzt, die Besetzung der Figuren hochklassig – alles in allem sicher eine Premium-Serie. Die erste Staffel besteht aus acht Folgen, die Handlung ist in sich abgeschlossen. In diesem Jahr gab's die zweite Staffel zu sehen, wieder acht Folgen, wieder mit abgeschlossener Handlung und vollkommen neuem Cast. Die Hauptrollen in der ersten Staffel übernahmen Matthew McConaughey, Woody Harrelson, Michelle Monaghan, Michael Potts und Tory Kittles. In der zweiten Staffel waren Colin Farrell und Vince Vaughn sowie Rachel McAdams und Taylor Kitsch mit von der Partie. Matthew McConaughey blieb als Executive Producer an Bord, und beide Staffel wurden von Nic Pizzolatto entwickelt und geschrieben. T Bone Burnett war bei beiden Staffeln für den Sound und die Musik zuständig.
Ich beiden Staffeln wird jeweils ein Kriminalfall gelöst, von mehr oder weniger kaputten Ermittlern, die selbst ihre eigenen Probleme haben und irgendwie mit sich und dem Fall klar kommen müssen. Derweil die erste Staffel die Geschichte quasi als Rückblende der beiden Hauptdarsteller erzählt, ist die zweite Staffel als lineare Handlung angelegt.
Der Produzent und die Sängerin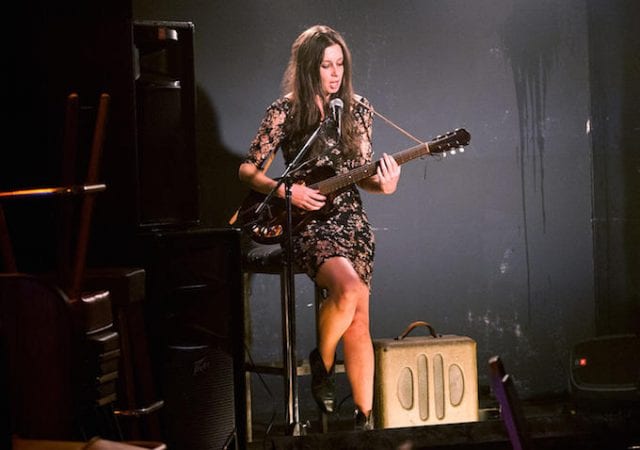 Im Mittelpunkt des musikalischen Schaffens rund um True Detective steht T Bone Burnett als Produzent und damit derjenige, der die Musikauswahl trifft. Vor allem in der zweiten Staffel ist dann da noch Lera Lynn, eine Songwriterin, die auch als Figur in der Staffel vorkommt, als Musikerin in einer Bar – die T Bone Burnett gegenüber Entertainment Weekly als das Herz der Show bezeichnete:
She's providing tone. And the words are mystical. I don't know exactly what Nic Pizzolatto is doing, but he had short descriptions in the scripts. He was conjuring tone with his thoughts. For the song "My Least Favorite Life," he wrote about a dead lover who comes back as a crow. Part of the show is — the heart of the show, I think — is all happening in that bar. That's the beating heart of the show. It'll become clearer. But to me, that bar is where True Detective happens. That's the psychosphere. Something feels central about it.
Der Kontakt zwischen den beiden ist über die Managerin Sheri Sands von Lera Lynn zustande gekommen. Die arbeitete zusammen mit T Bone Burnett an einem Album von Alison Krauss und Robert Plant, wie Lera Lynn in einem Billvoard-Interview erklärte:
She just stayed in touch with him, and had been sending him my music, and he heard the title track of an EP I released last March called Lying in the Sun. He wanted to have lunch in Nashville to discuss the possibility of using that song in True Detective, which I was very excited about. We met up, obviously I was pretty nervous, I didn't know what to expect. But he was an easy-going, fascinating guy, lots of ideas, lots of knowledge of lots of things.
Er erzählte Lera Lynn ein bisschen was über die Idee der zweiten Staffel und fragte, ob sie interessiert sei, mitzuarbeiten. Sie willigte ein, und kurze Zeit später saß sie im Flieger nach Los Angeles. Dort nahmen die beiden dann vier Songs für die Serie auf.
He played those songs for the writer of the show, Nic Pizzolatto, who was very hands-on with everything to do with the show. I was really impressed with how present he was, making every decision and overseeing everything. The producer was also there, and they loved the music that we had done, and T Bone said, "What do you think about having her play the songs in the show?" And they said, "Hmmm, we're going to have to give her a third eye or something, but OK." And the rest is history, kind of like a dream.
Lera Lynns Werke sind übrigens nicht grundsätzlich melancholisch oder düster angelegt. Wer sich also auf das weitere musikalische Schaffen einlässt – sie hat noch zwei Soloalben veröffentlicht – der muss mit einem etwas anderen Programm als in True Detective rechnen.
It's welcome. But I will be happy to show people I am not always that sad, and there are other feelings to experience in my shows.
Dennoch kann sie sich vorstellen, weiter für Filme und Serien zu arbeiten – das Schreiben für True Detective hat ihr offensichtlich Freude bereitet, wie sie gegenüber Entertainment Weekly erklärte:
Being able to write for a fictitious identity opens up a lot of doors. And the show is so dark. T Bone said, "Go as dark as you can. Just do it. Make it sad. Make it f–ked up." So that's great.
Dieser Beitrag hat mehrere Seiten:

-->