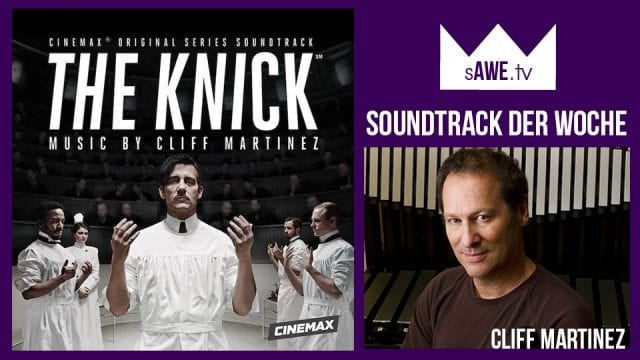 Neue Folge unserer Serie "Soundtrack der Woche": Hier stellen wir Euch regelmäßig Scores, Tracks und Musik-Alben zu unseren Lieblingsserien vor. Dabei gehen wir einerseits auf die Akteure hinter dem Soundtrack ein, aber natürlich auch ausführlich auf die Musik selbst – und ihre Wirkung auf die Serie. Folge 18: Musik in: The Knick.
Die Serie – darum geht's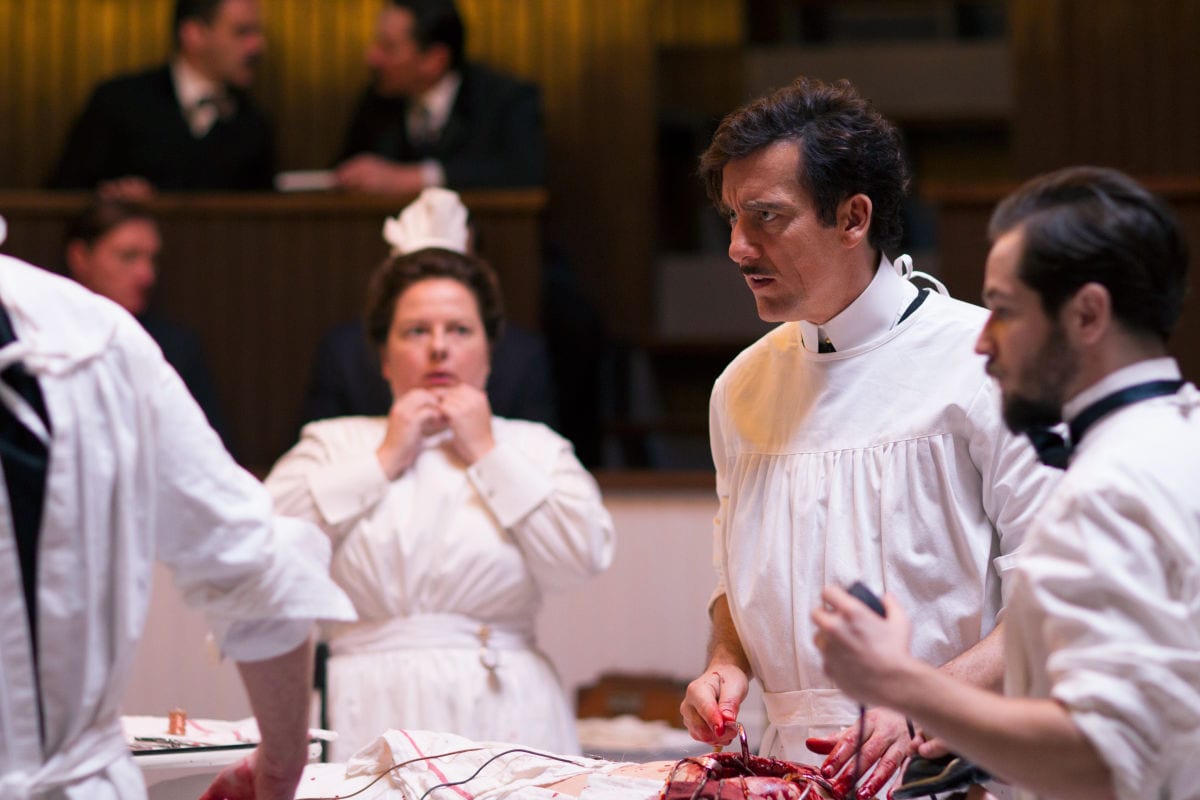 Was macht man heutzutage als Filmschaffender, wenn man einen Oscar für die beste Regie bekommen hat und mehrere kommerziell erfolgreiche Filme abgedreht hat? Richtig, man entsagt dem Hollywood-Glamour (vorerst) und sucht sich eine neue Herausforderung: natürlich die Produktion einer Serie. So in etwa ist es bei Steven Soderbergh gewesen, oscar-prämiert für Traffic und vor allem bekannt für seine Ocean's-Reihe (mit den Titeln 11 bis 13, besetzt mit einem Starensemble unter der Führung von George Clooney). Er lehnte mehrere Stoffe für neue Hollywood-Produktionen ab, um sich stattdessen viel lieber auf einen ungewöhnlichen Serien-Stoff der bisher eher unbekannten Autoren Jack Amiel und Michael Begler zu stürzen. Sie haben eine Serie geschaffen, die im Jahr 1900 in New York City spielt und das Krankenhaus "Knickerbocker Hospital" zum Mittelpunkt hat, kurz "The Knick" genannt – womit wir auch schon beim Titel der Serie wären. Bislang gibt es eine Staffel, eine zweite wird es ab Herbst geben. Wir haben "The Knick" hier bereits in einem Serien-Tipp ausführlich vorgestellt.
The Knick Season 1: Promo #1 (Cinemax)
Im Zentrum von "The Knick" befindet sich Dr. John Thackery, medizinischer Leiter im Knicks, dessen ganze Leidenschaft der medizinischen Forschung und der Erfindung neuer Operationsmethoden in der Chirurgie gilt. Seine Leidenschaft geht so weit, dass er sich reichlich am Kokainvorrat des Hospitals bedient, um möglichst lange wach zu sein, stets bahnbrechender Entdeckungen auf der Spur. Er wird exzellent gespielt von Clive Owen, der gleichzeitig als Executive Producer der Serie fungiert. Um Thackery herum bauen Amiel und Begler ein Geflecht von Beziehungen auf, die alle auf irgendeine Art und Weise mit dem Hauptdarsteller im Zentrum verwoben sind. Wer sich als Zuschauer ins Knick begibt, muss sich darauf gefasst machen, auf besonders drastische Art in die Zeit um 1900 versetzt zu werden: Mangelhafte hygienische Zustände werden von Soderbergh durch bestimmte Einstellungen und Kamerawinkel bewusst in den Vordergrund geschoben. Die Operationen im OP-Saal – eine Art Auditorium, in dessen Rund stets interessierte Mediziner, Wirtschaftsvertreter und Förderer des Krankenhauses sitzen – werden ohne Zurückhaltung gezeigt; hier fließt das Blut mitunter in Strömen, hier darf der Arzt auch schon mal in den Eingeweiden wühlen, um die Operation vielleicht doch noch zum Erfolg zu führen – alles allerdings ohne Sensationslust dargestellt, sondern beinahe schon dokumentarisch, aber stets eindrucksvoll.
Der Komponist
Cliff Martinez stammt aus der Bronx, wuchs aber in Columbus, Ohio, auf. Bevor er sich mit Filmmusik beschäftigte, war er als Schlagzeuger in verschiedenen Bands unterwegs – Mitte der 80er Jahre übrigens auch Red Hot Chili Peppers, was ihm immerhin die Aufnahme in die Rock'n'Roll Hall of Fame einbrachte. Zur Verleihung der Auszeichnung 2012 spielte er erstmals seit 26 Jahren wieder zusammen mit der Band.
Red Hot Chili Peppers into the Rock And Roll Hall Of Fame - Part 3: The Legendary Performance.
Cliff Martinez ist sozusagen der Hauskomponist von Steven Soderbergh, hat viele seiner Filme vertont, zum Beispiel Traffic (wofür er eine Grammy-Nominierung einheimste) oder auch Solaris. Da war es nur logisch, dass er auch bei Soderberghs erstem Serienprojekt mit am Start war. Es ist gleichzeitig auch sein erstes Serienprojekt – eine durchaus neue Erfahrung, wie er gegenüber TVGuide.com bestätigte:
Usually, there's one or two themes in a film, but when you're doing something that's 10 hours long, I found myself cutting and pasting and recycling material quite a bit. The challenge was to take existing material and repurpose it for something that was slightly different, to reuse it in a creative way. I liked that it gave a lot of continuity to the show, to use the same melodic, harmonic material.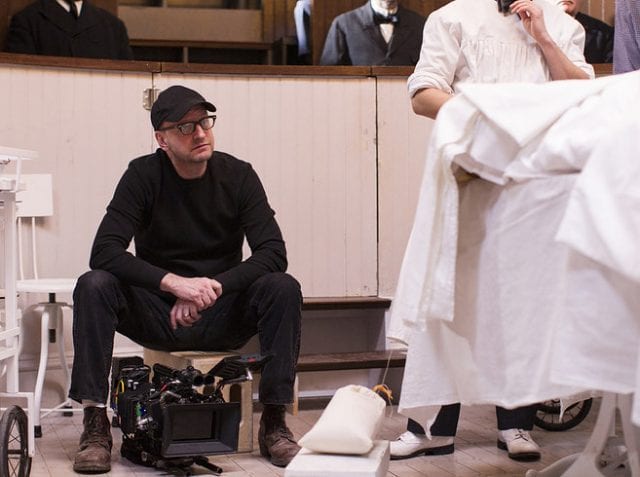 Soderbergh und Martinez kamen zusammen über Martinez' Arbeit an Pee-Wee's Playhouse. Soderbergh wurde auf diese Arbeit aufmerksam und heuerte ihn an für sein Projekt "sex, lies, and videotape". Die Zusammenarbeit habe Martinez geprägt, wie er gegenüber dem Rolling Stone sagt:
Ten years of my scoring career were almost exclusively Soderbergh pictures, so it just became a part of my style."I tend to keep it very, very simple.
Martinez' Arbeit ist eher unkonventionell und ist nicht mit klassischer Score-Arbeit zu vergleichen. Er verwendet hypnotische, großflächige Elektronik-Soundcollagen, setzt viele Samples, Geräusche und Synths ein, gepaart mit interessanten Percussion-Einflüssen. Vieles von dem, was er abliefert, geht in den Bereich Ambient. Gegenüber BuzzFeed erklärte er einmal:
For a number of the pieces, I took a synthesizer and a motif, and I put it down an octave, and put it down in a lower register, and slowed it down by half, and then I put one on top that was sped up twice as fast, and twice as high in pitch — so there's a lot of tricks like that.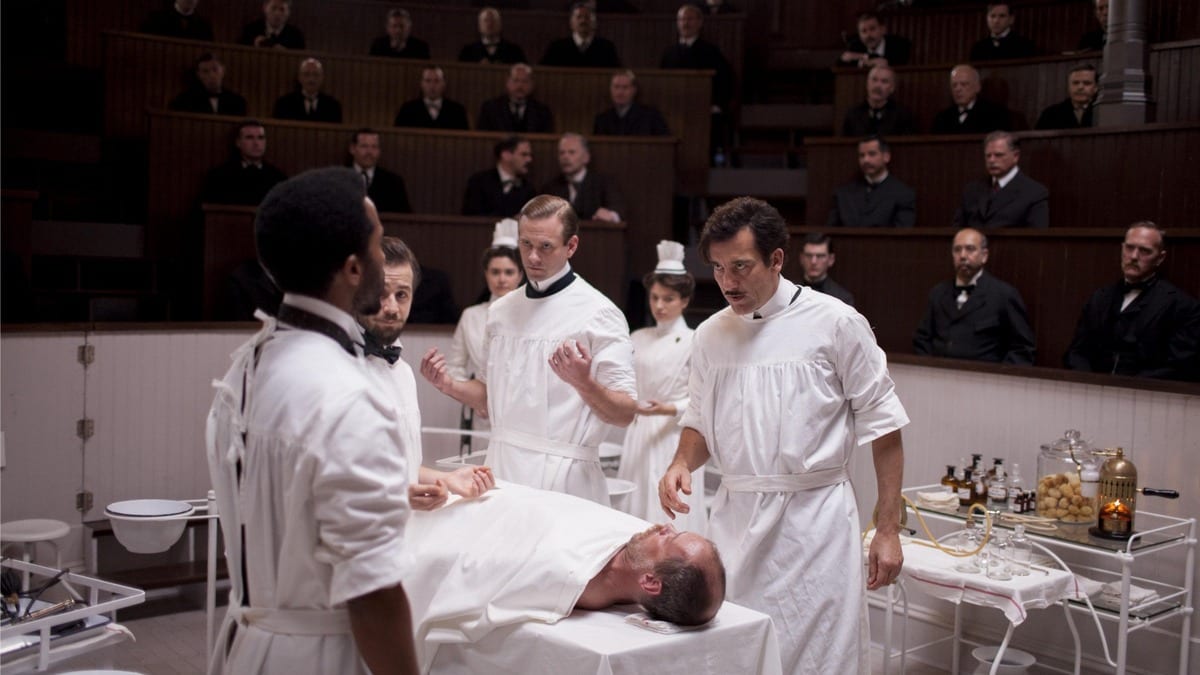 Dieser Beitrag hat mehrere Seiten:

-->