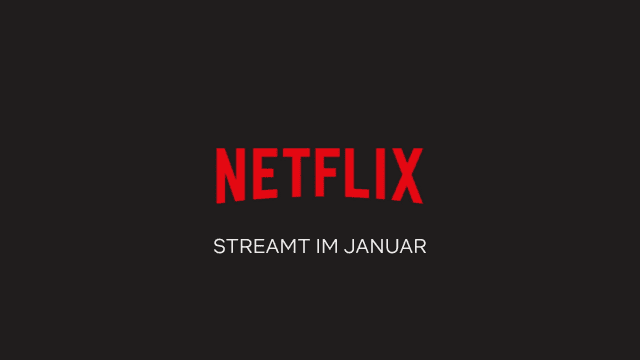 Weihnachten ist vorbei und wer bis jetzt noch nicht weiß, was er an Silvester macht (huhu!), bekommt langsam ein seltsames Gefühl. Auch Druck genannt. Aber für mich dürfte es ja gut und gerne auch zum Jahreswechsel einfach nur ein Sofa, eine gute Serie und ein leckeres Mahl sein. Und was der Jahresauftakt 2018 auf Netflix dann so zu bieten habt, lest ihr hier.
Neue Staffeln & Serien bei Netflix: Starttermine Januar 2018
1. Januar
Lovesick (Staffel 3)
The Americans (Staffel 4)
Family Guy (Staffel 14)
Weeds (Staffel 1-8)
Young Justice (Staffel 1)
5. Januar
Dirk Gently's holistische Detektei (Staffel 2 – auch zum Download verfügbar)
Devilman Crybaby (Staffel 1)
Comedians In Cars Getting Coffee (Comedy Special – auch zum Download verfügbar)
6. Januar
American Crime Story: The People vs OJ Simpsons (Staffel 1)
12. Januar
Disjointed (Staffel 1, Teil 2)
19. Januar
Grace and Frankie (Staffel 4 – auch zum Download verfügbar)
Van Helsing (Staffel 2 – auch zum Download verfügbar)
Drug Lords (Staffel 1)
20. Januar
New Girl (Staffel 6)
23. Januar
Rick & Morty (Staffel 3)
26. Januar
One Day at a Time (Staffel 2)
Dirty Money (Staffel 1 – auch zum Download verfügbar)
30. Januar
Retribution (Staffel 1)
Montags
ab 8. Januar: Star Trek Discovery (Staffel 1,Teil 2)
Dienstags
ab 23. Januar: Black Lightning (Staffel 1 – auch zum Download verfügbar)
Donnerstags
ab 18. Januar: Riverdale (Staffel 2, Teil 2)
Ich finde es super, dass dann auch die sechste Staffel New Girl auf Netflix verfügbar sein wird. Und American Crime Story wollte ich ebenfalls längst mal schauen. Ihr kennt es: Auch für den Jahresstart 2018 hat Netflix wieder ein eigenes, kleines Teaser-Video zu den Film- und Serien-Neuerscheinungen des Monats veröffentlicht:
Habt eine schöne Silvesterfeier – ob auf der Couch, in der Kneipe nebenan oder auf DER Party überhaupt – und kommt gut ins neue Jahr, das hoffentlich viele tolle Serienerlebnisse für euch bereit hält.