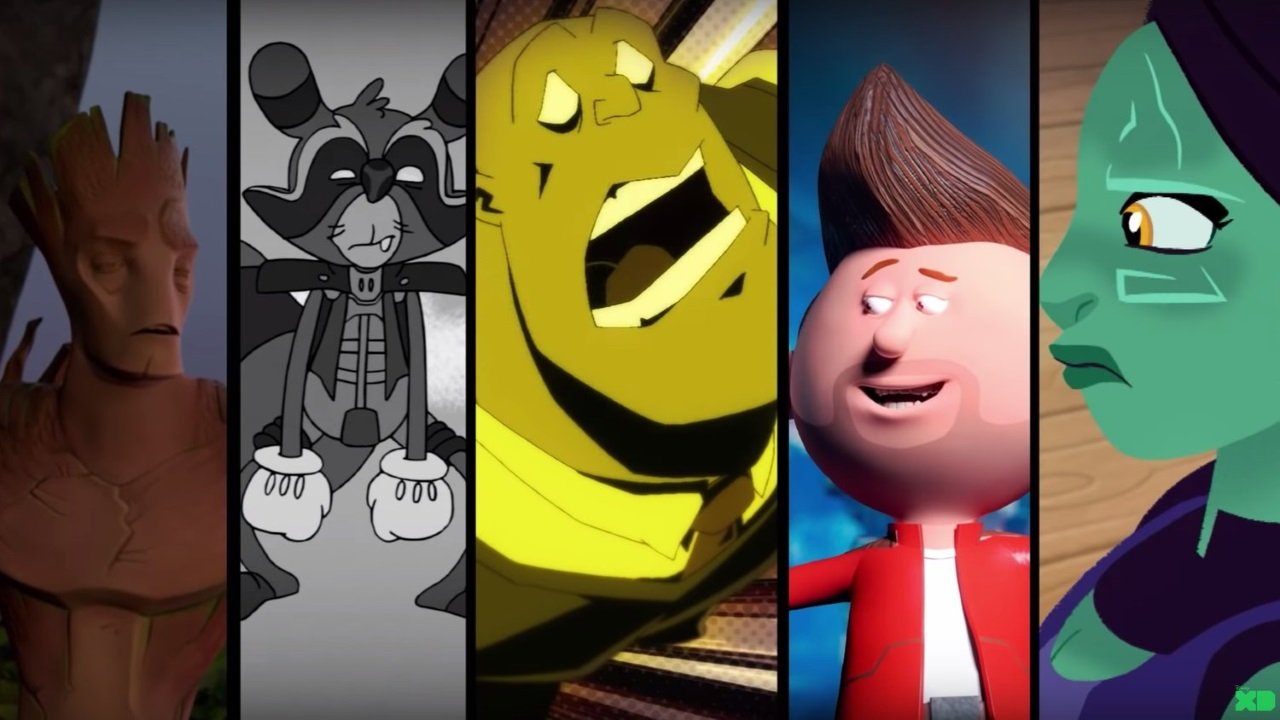 Derzeit kämpfen vereinzelte Mitglieder der Weltraum-Helden namens Guardians of the Galaxy im Kino in "Avengers: Endgame" um das Schicksal des Universums. Da kündigt Disney XD auch schon eine neue Zeichentrick-Serie mit den durchgeknallten Wächtern an. Nach drei Staffeln, der im Jahr 2015 angelaufenen "Guardians of the Galaxy"-Serie, geht jetzt das Abenteuer in "Guardians of the Galaxy: Mission Breakout" weiter. Darin verschlägt es die Helden beim Versuch aus den Fängen des Collectors zu flüchten, in unterschiedliche Paralleldimensionen. Das besondere dabei ist, dass jede Welt einen anderen Animationsstil hat. Vom Disney-Look, über CGI bis zu 8-bit, wird alles geboten.
Für mich sieht das nach jeder Menge Spaß aus. Die Guardians zählen ohnehin zu den witzigsten Figuren im Marvel-Universum und wenn sich die Macher auch noch verschiedener Animationstechniken bedienen, dann sollte das ein verrückter Trip werden. Inspiriert dürfte das ganz von der gleichnamigen, neuen Attraktion im Freizeitpark Disney California Adventure sein.
"Guardians of the Galaxy: Mission Breakout" ist ab dem 5. Mai auf Disney XD (US) zu sehen.
via: geektyrant