"Eine neue Welt" – mit einem sehr symbolischen Folgentitel startet die neue Marvel-Serie "The Falcon and the Winter Soldier" bei Disney+. Dabei ist der Titel letztlich mehrdeutiger geworden, als ursprünglich gedacht. Im Marvel Cinematic Universe (MCU) wird die neue Welt nach den Ereignissen von "Avengers: Endgame" erzählt, also einige Monate nach dem Ende von Thanos und den alten Avengers. Mit der Serie bricht außerdem die neue Phase IV an – wobei man wissen muss, dass diese Serie eigentlich vor "Marvel's WandaVision" geplant war. Dass es nicht dazu kam, liegt wiederum an den massiven Veränderungen in unserer eigenen Welt: Corona hat auch hier dafür gesorgt, dass sich im MCU etwas verschiebt. Die Produktion konnte nicht rechtzeitig abgeschlossen werden, so dass "WandaVision" vorgezogen und somit die offizielle Premiere von Phase IV war.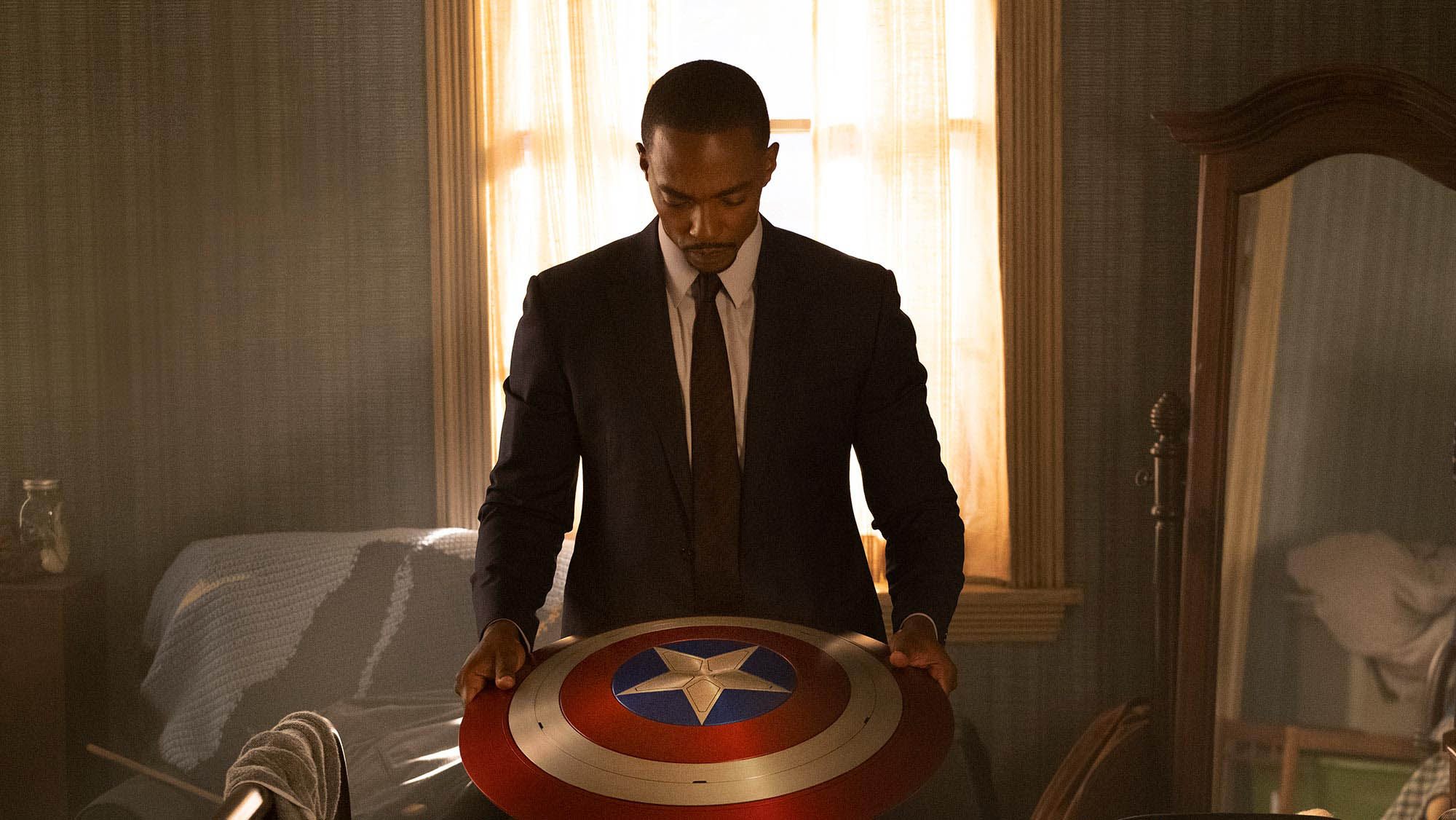 Wenn man aber die erste Folge von "The Falcon and the Winter Soldier" so sieht, dann merkt man, dass es einfach Sinn macht, hiermit zu starten. Showrunner Malcolm Spellman lässt die Folge zwar actionreich mit einem Einsatz von "Falcon" Sam Wilson starten – was extrem gut inszeniert ist und richtig stark aussieht – danach nimmt sich Malcolm Spellman aber Zeit, die Ereignisse rund um "Avengers: Endgame" aufzuarbeiten und die beiden Hauptfiguren der Serie näher vorzustellen. Die beiden agieren übrigens nicht direkt als Team, sondern jeder lebt in seiner Welt: Sam nach seiner Rückkehr zwischen heldenhaften Einsätzen und dem normalen Leben auf dem Boot seiner Eltern, mit sich und der Welt hadernd, und mit dem großen Erbe, das er antreten soll – das von Captain America.
Auf der anderen Seite ist da Bucky Barnes, der ehemalige Winter Soldier – aktuell mal nicht eingefroren. Auch er einer der Rückkehrer, der fünf Jahre verschwunden war, auch er zwischen den Welt verloren, einerseits mit seinen Erinnerungen an eines seiner Attentate, andererseits in der heutigen Welt – wie es sich als über 100-Jähriger, der mehr als die Hälfte seines Lebens eingefroren war, eben so lebt.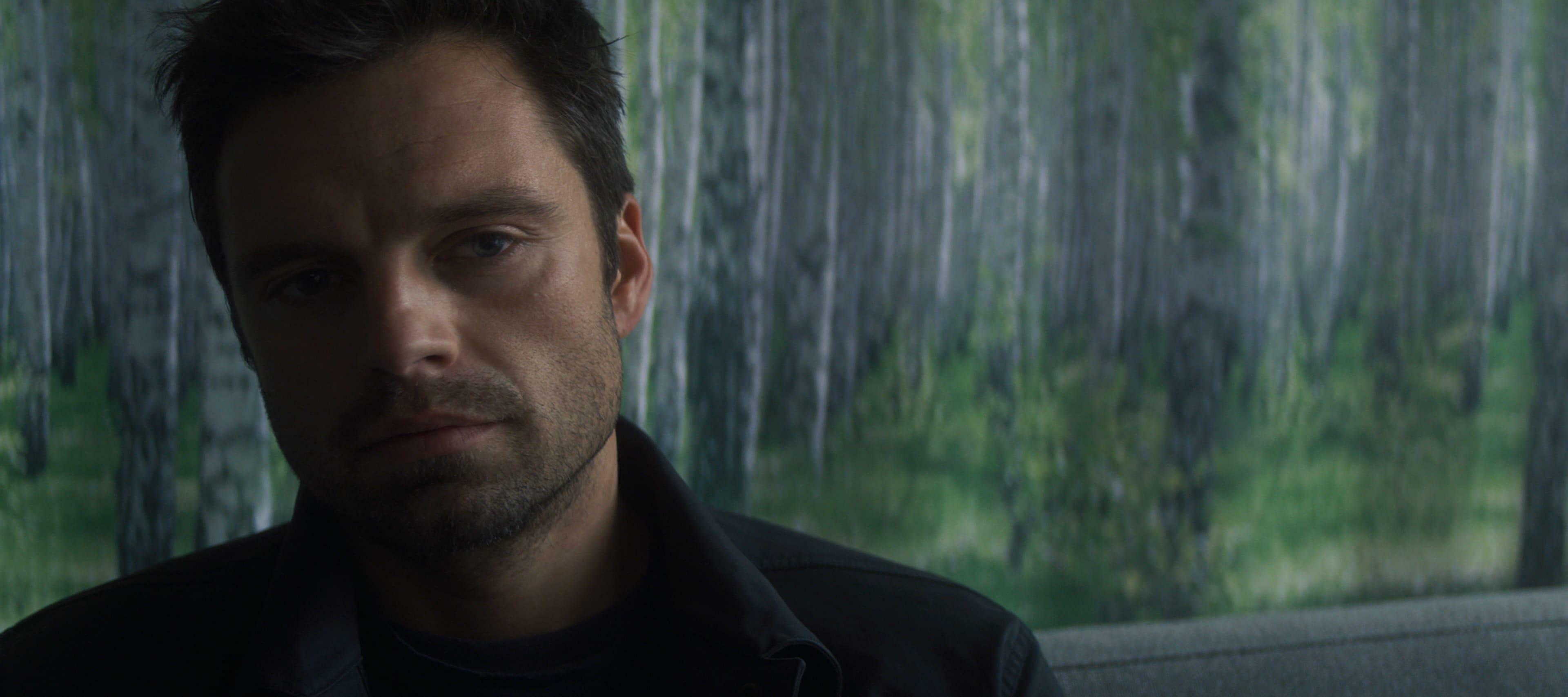 So übernimmt Showrunner Malcolm Spellman eine ziemlich große Aufgabe: Phase IV zu starten, das Erbe von Captain America zu klären und uns die Welt zu zeigen, wie sie nach einem so umwälzenden Ereignis ist. Ob ihm das gelingt, kann man nach der ersten Folge natürlich noch nicht sagen: Einige Ansätze gefallen mir allerdings. Zum Beispiel das Erbe von Captain America: Nach "Avengers: Endgame" lag die Vermutung nahe, dass Falcon so etwas wie der neue Captain America wird, einer der Anführer der neuen Avengers. Ihm ist die Bürde aber zu groß, und offenbar reicht es den USA nicht, dass er nur der Falcon ist, denn am Ende der Folge präsentiert die Regierung einen neuen Captain America – weil es so eine Symbolfigur brauche. Spannend.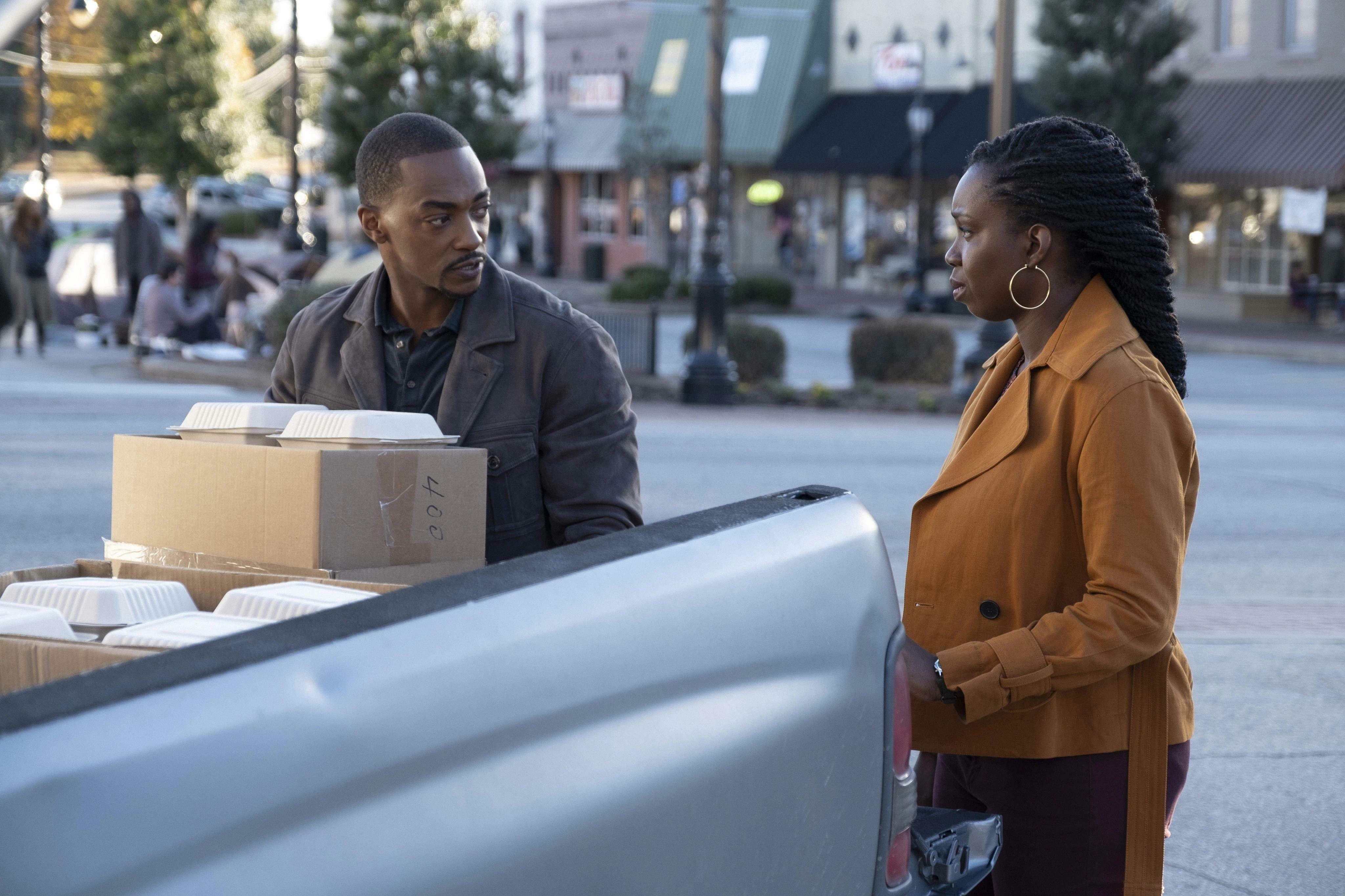 Dann bin ich gespannt, wie man die ungleichen Freunde von Captain America zu einem Team zusammenbringen wird. Offensichtlich wird die Gruppe der Flag-Smashers, die daran glaubt, dass die Welt vor der Rückkehr der Hälfte der Menschheit besser war, ja eine tragende Rolle spielen. Hier bin ich auch mal gespannt, wen Malcolm Spellman aus der MCU-Historie zurückholen wird. Georges Batroc haben wir ja schon direkt in der Eingangssequenz erleben dürfen, den wir aus "Captain America: The Winter Soldier" kennen. Auch Baron Zemo erwarte ich in der Serie zurück – und hoffe noch auf die eine oder andere Überraschung. Wünschen würde ich mir, dass Malcolm Spellman noch mehr davon Zeit, was mit der Welt passiert ist, als die Hälfte der Bevölkerung plötzlich zurückkehrte. Davon haben wir in "Marvel's WandaVision" nur Andeutungen gesehen, und ich würde mir wünschen, dass man davon viel mehr zeigt. Ich fürchte allerdings, dass diese Serie mit ihren sechs Folgen nicht die Zeit dafür haben wird. Sei's drum: Neben der Haupthandlung strickt Malcolm Spellman noch serientypisch zwei emotionale Nebenhandlungen dazu – Barnes' persönliche Beziehung zu einem seiner Attentatsopfer, Sams Familiengeschichte – mal sehen, was daraus wird.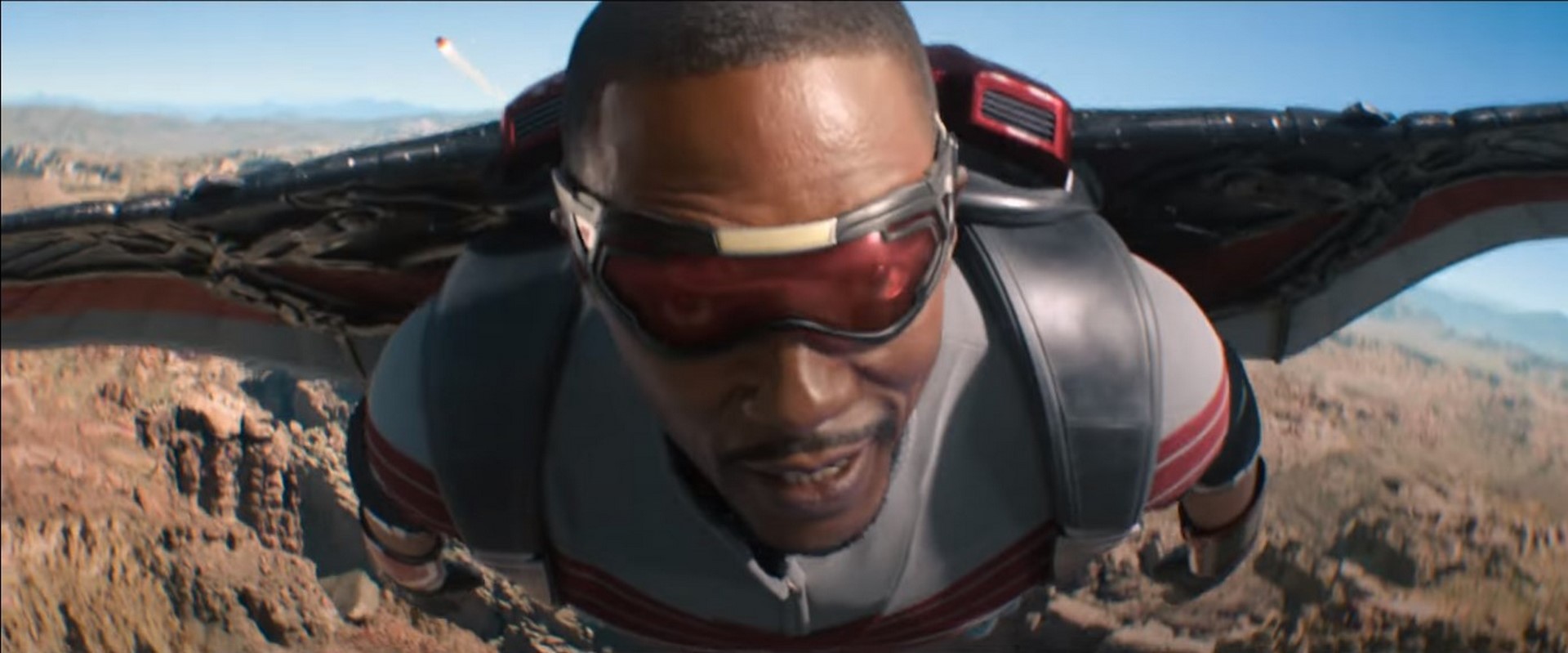 Insgesamt ein solider Auftakt, alles sehr wertig produziert und Lust auf mehr machend. Ich mag es, wie mit der Symbolik rund um Captain America gearbeitet wird. Und ich glaube, ich werde mir nochmal die relevanten Captain America-Filme zu Gemüte führen – da scheint noch der eine oder andere Rückbezug auf uns zu warten. Wer sie noch gar nicht gesehen hat, sollte sie definitiv nachholen, bevor man "The Falcon and the Winter Soldier" startet.

-->