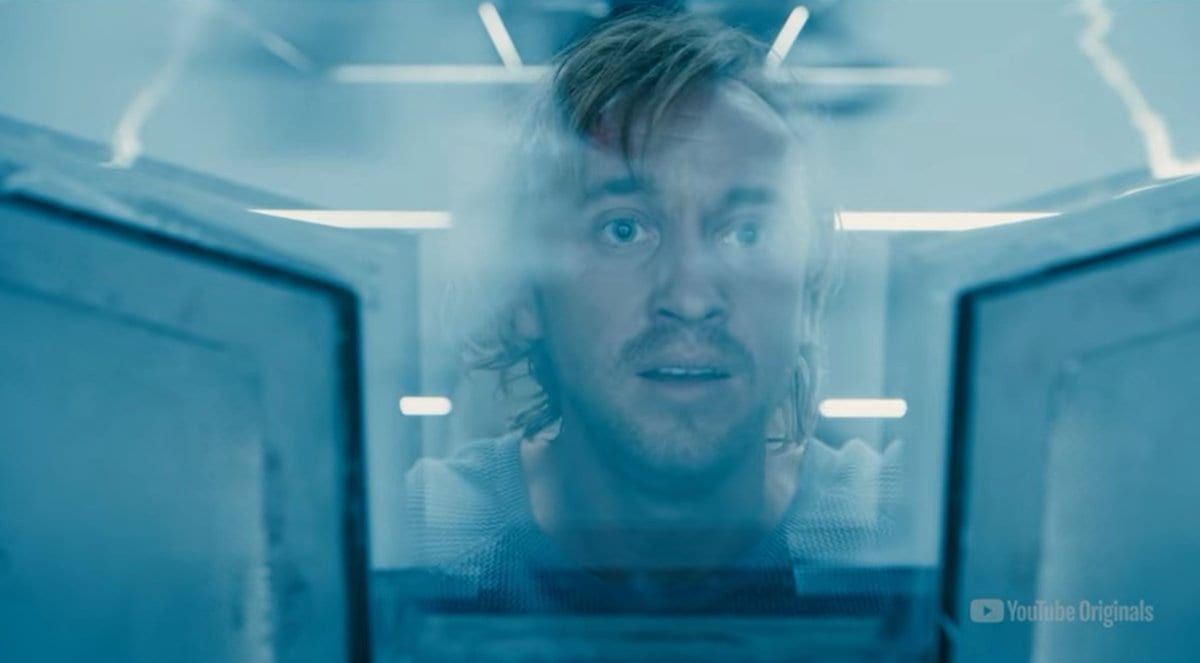 Aalglatter Draco Malfoy ist passé, Tom Felton kann auch anders: Im Trailer zur neuen YouTube Original Series "Origin" ist er einer der Außenseiter einer Gruppe Fremder, die aus verschiedenen Gründen ihr altes Leben hinter sich lassen und auf dem Planeten Thea ein neues Leben starten wollen. Doch bei der Übersiedlung geht etwas schief und sie werden auf dem nun abgestoßenen Raumschiff zurückgelassen. Der Grund: Irgendetwas gefährliches kam an Bord und hat begonnen, die Passagiere umzubringen. Und jeder steht nun unter Verdacht.
"What could have scared them so much that they leave us behind?"
"Origin" ist von den Produzenten von "The Crown" und "Lost" und feiert am 14. November bei YouTube Premium Premiere. Neben Tom Felton ist auch Natalia Tena Teil des Cast – die wir übrigens auch aus "Harry Potter", als Nymphadora Tonks, kennen.
via: Entertainment Weekly