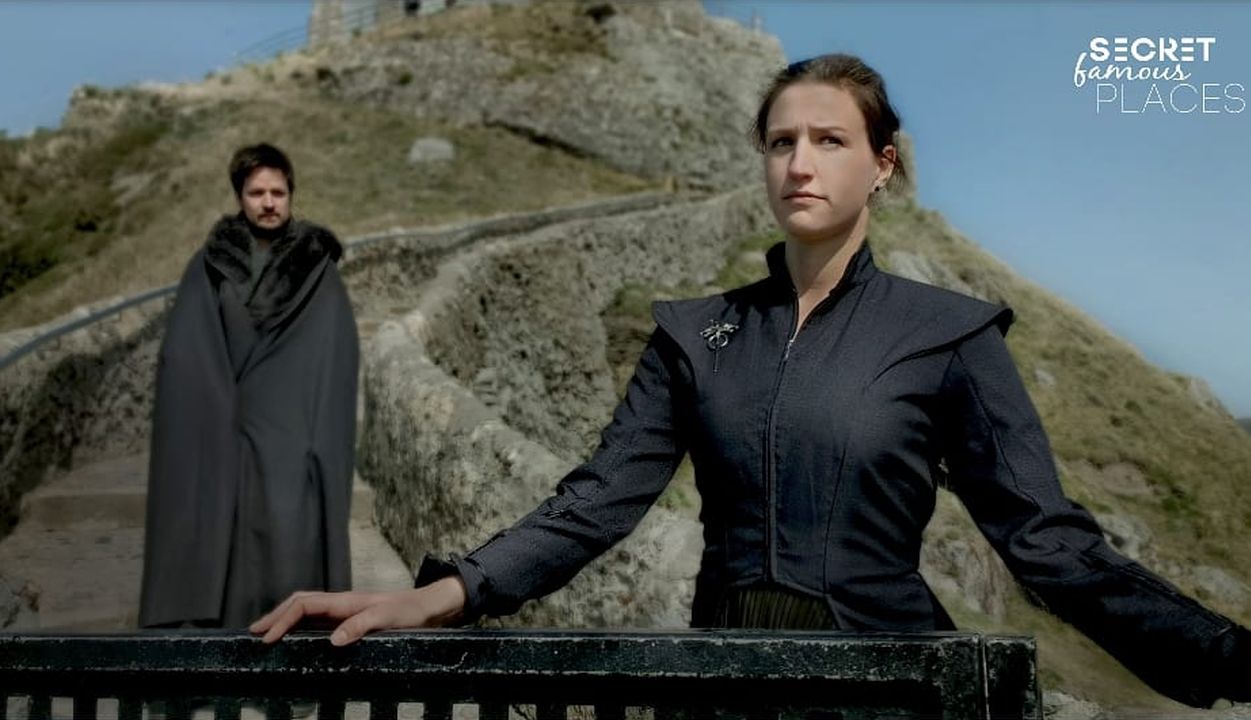 Wer auf Reisen schon einmal die Gelegenheit hatte den Drehort seiner Lieblingsserie aufzusuchen, der weiß wie zauberhaft es sein kann, sich an dem selben Punkt zu befinden und die jeweilige Szene vor seinem inneren Auge aufleben zu lassen. Manch einer lässt sich bei der Wahl des Urlaubsortes sogar von den Schauplätzen in TV-Serien und Kinofilmen inspirieren. So auch Judith und Robin. Das Paar aus Deutschland sucht Drehorte auf der ganzen Welt auf, zieht sich an wie die Schauspieler in der entsprechenden Szene und hält dies fotografisch fest. Das Ergebnis sieht genau so aus, wie man es aus Film und Fernsehen kennt. Die Kostüme werden dabei in bester DIY-Manier selbst angefertigt, von Freunden ausgeliehen oder extra für das Bild gekauft. Ihre Bilder teilen sie unter dem Namen "Secret Famous Places" auf Instagram. Wer dem sympathischen Duo bei der Arbeit zusehen möchte, der sollte auch einen Blick auf den gleichnamigen YouTube-Kanal werfen. Neuerdings gibt es auch Hintergrundberichte in Form eines Podcasts. In ihrer Arbeit stellen sie häufig Filmszenen nach, hier habe ich für euch die Bilder aus Serien zusammengestellt.
Game Of Thrones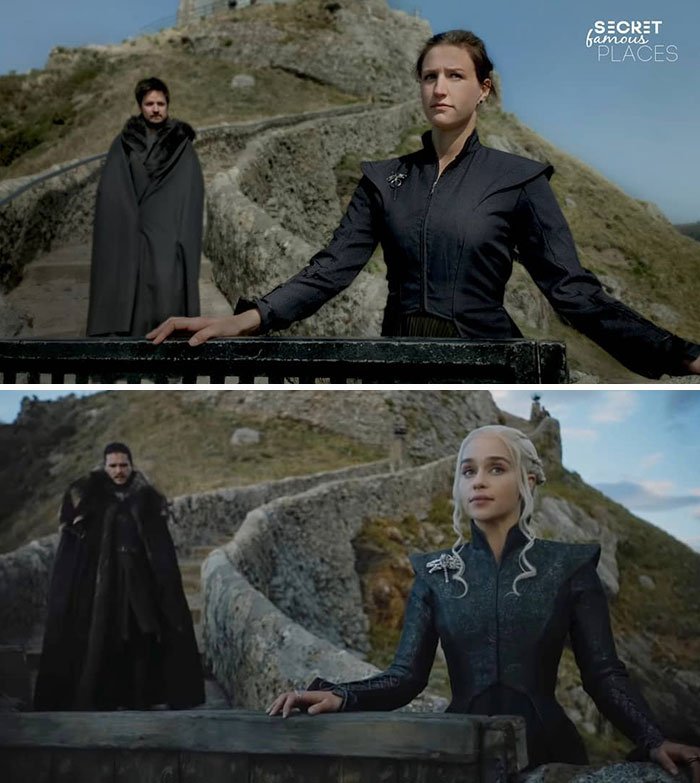 Ort: Gaztelugatxe, Spanien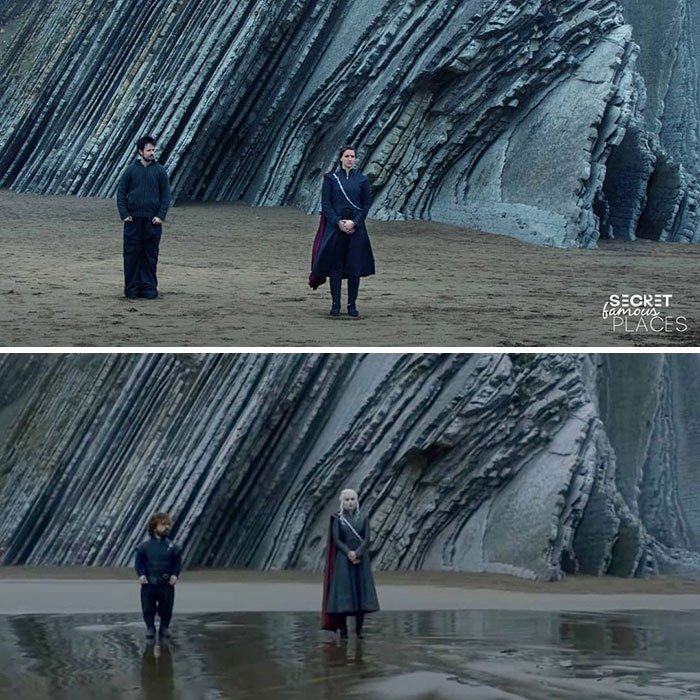 Ort: Playa De Itzurun, Zumaia, Spanien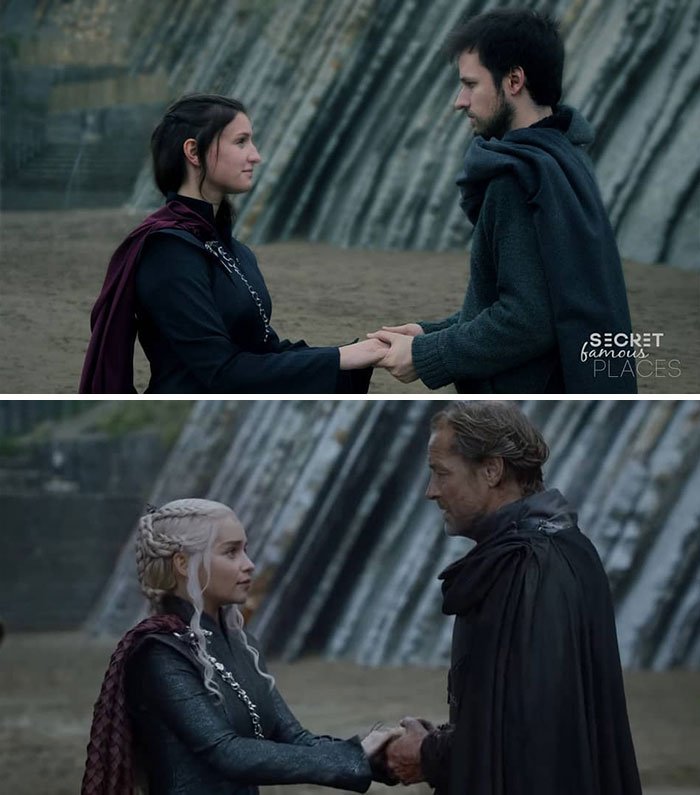 Ort: Playa De Itzurun, Zumaia, Spanien
Outlander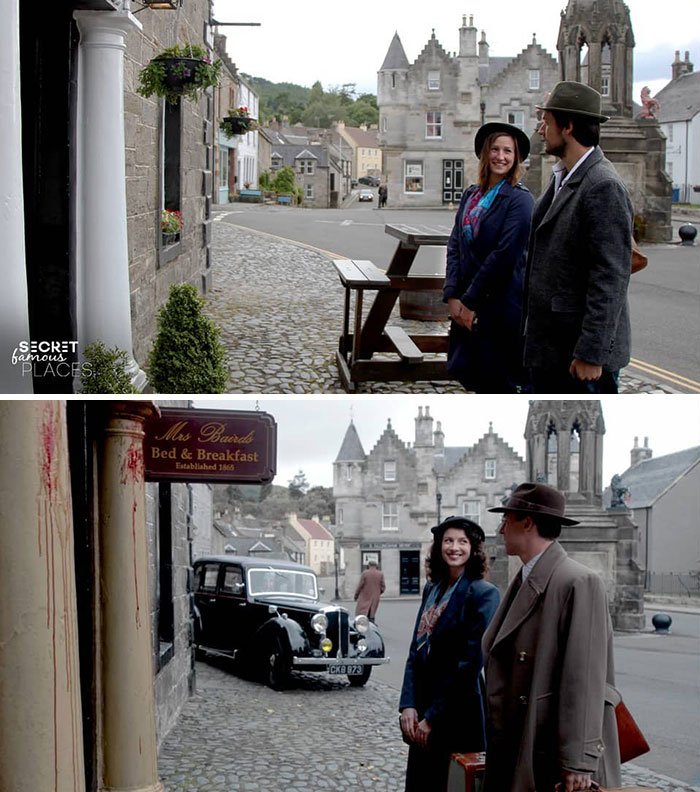 Ort: Falkland, Schottland

Ort: The Devil's Pulpit, Schottland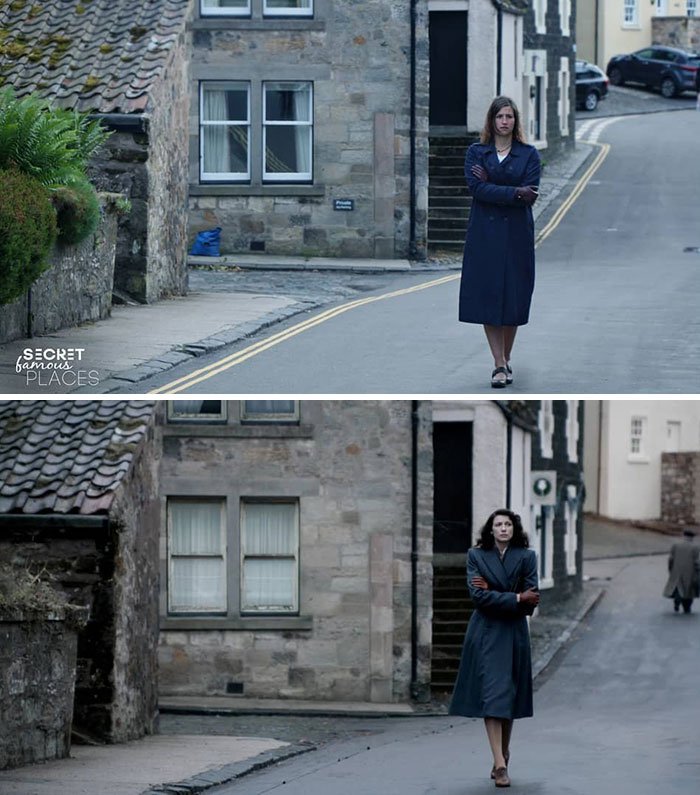 Ort: Falkland, Schottland
Downton Abbey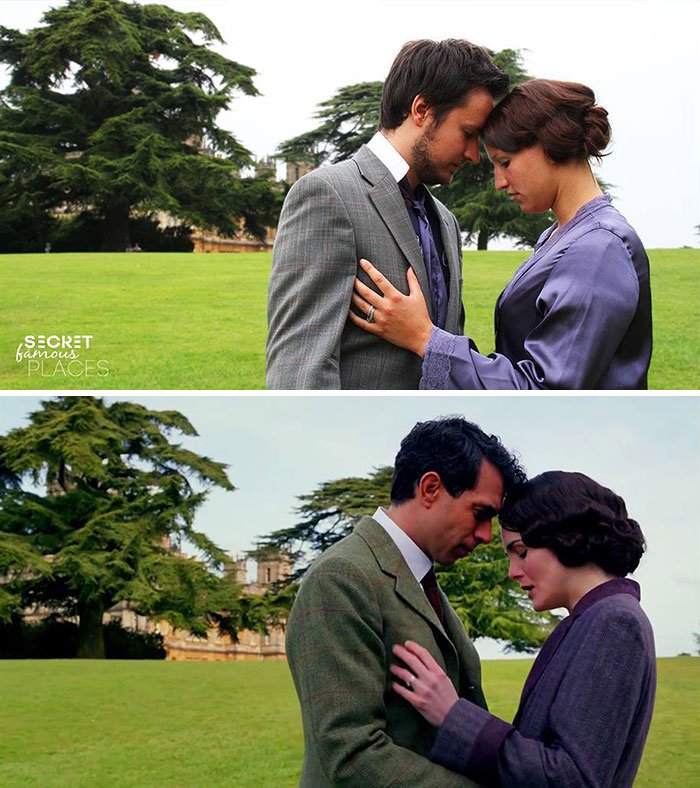 Ort: Highclere Castle, United Kingdom
Sex And The City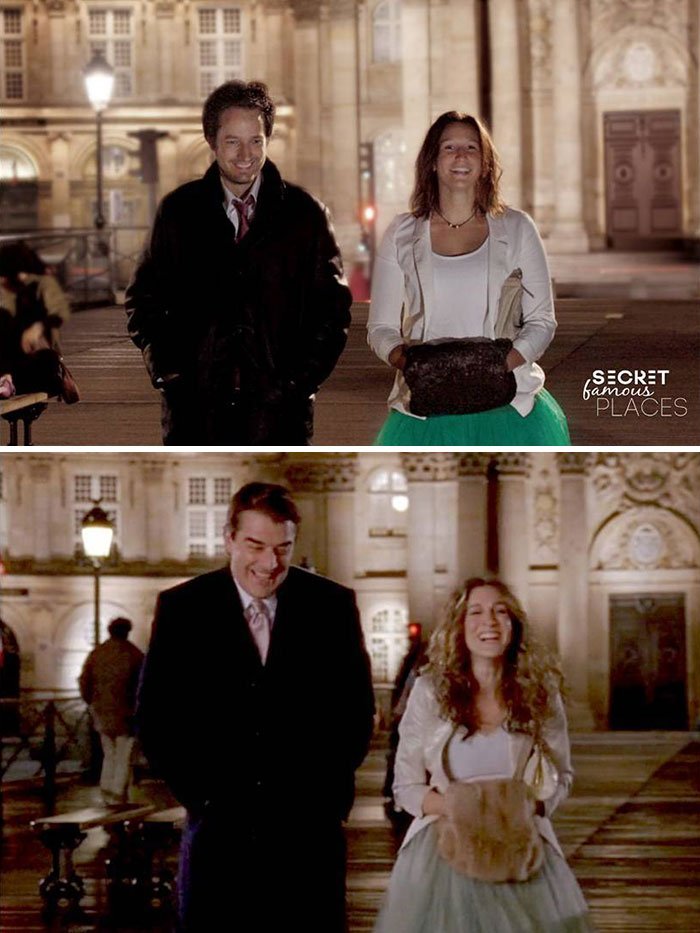 Ort: Paris, Frankreich
Élite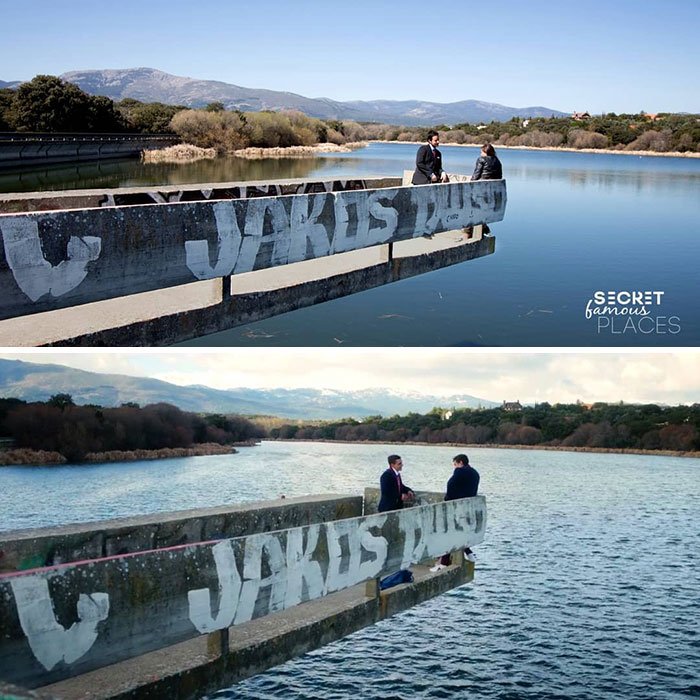 Ort: Collado Villalba, Spanien
O.C.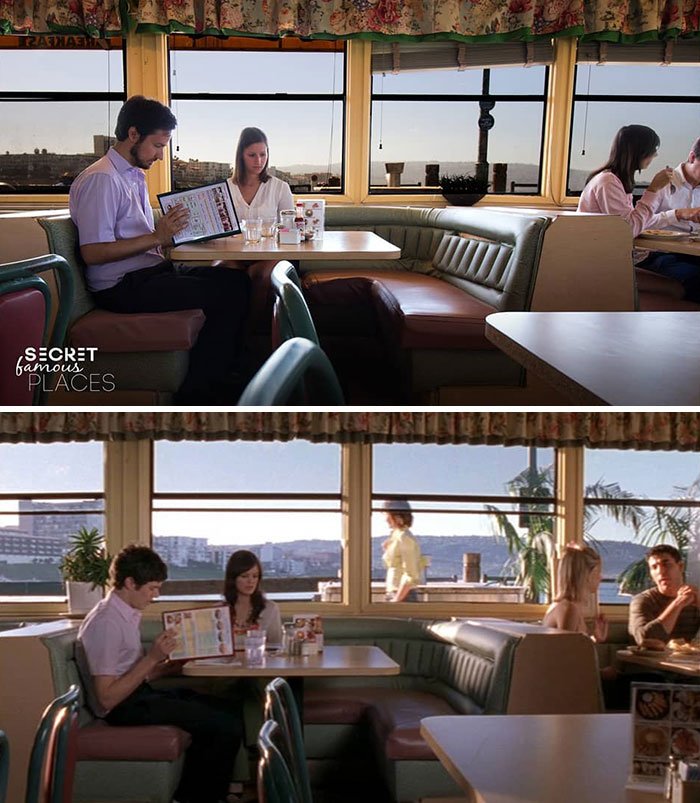 Ort: / Redondo Beach Coffee Shop, California, USA
Weitere zauberhafte Aufnahmen gibt es auf der nächsten Seite.
Dieser Beitrag hat mehrere Seiten: