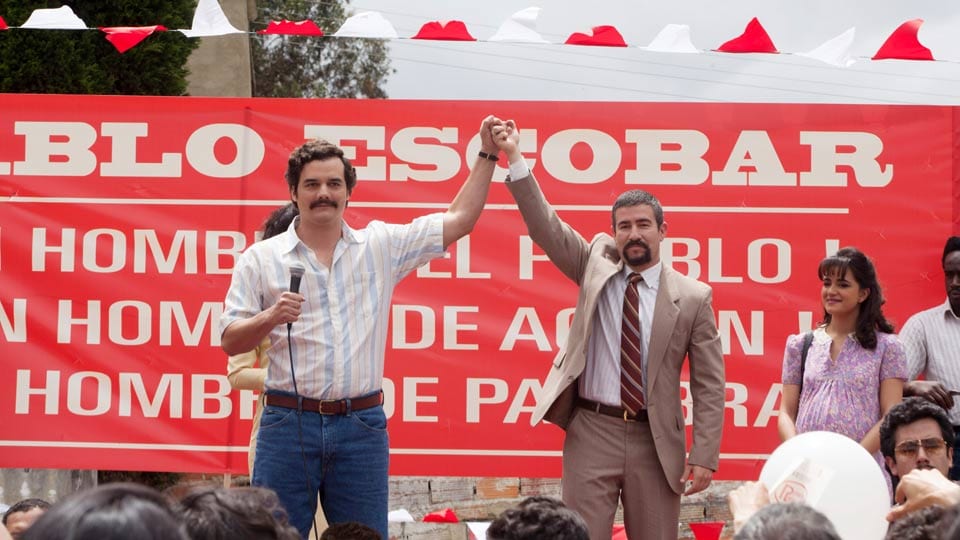 Sebastian Marroquin ist der Sohn von Pablo Escobar. Seinen eigentlicher Name, Juan Pablo Escobar, legte er nach dem Tod seines Vaters ab. In einem jetzt veröffentlichten Interview mit der spanischen Zeitung "El Periodico" kritisiert er die erfolgreiche Netflix Serie Narcos, welche das Leben seines Vaters erzählt. Die Serie glorifiziere Kriminelle und das Leben als Drogendealer.
"I am not against telling stories, but I am against glorifying criminals and showing drug trafficking as glamorous. This confuses youths,"
Sebastian meint weiterhin, dass Jugendliche ihm schreiben und um Hilfe bitten bei ihrem Bestreben, so zu werden wie sein Vater.
"I receive tonnes of messages from youths asking for help to be like my dad. They want to be that criminal, they send me photos dressed up like him, with his moustache, his hairstyle,"
Seiner Meinung nach sorgt die Serie Narcos dafür, dass sein Vater als Held da stehe und das Leben als Drogendealer cool sei.
"Series about narcos have turned my father into a hero and given young people the idea that it is cool to be a drug trafficker."
In unserem Review zur ersten Staffel kam uns auch dieser Gedanke, siehe hier.
via: msn.com