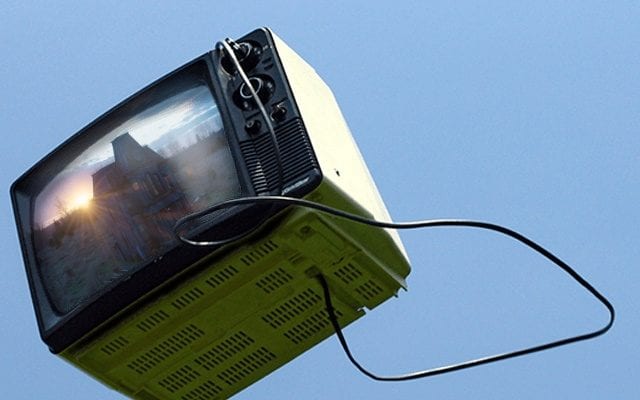 Es ist schon wieder März. Es ist schon wieder Frühling (zumindest meteorologisch). Und es ist schon wieder Montag. Das Phänomen, dass die Zeit nur so an mir vorbeirast, scheint auch vor 2017 keinen Halt gemacht zu haben. Ich selbst kann es ja gar nicht leiden, wenn Leute immer sagen, dass sie für dieses und jenes "einfach keine Zeit" haben – und selbst erwische ich mich immer wieder, wie ich diesen Satz vor mich hin denke. Mein Vorhaben: einfach mal damit abfinden, dass es so etwas wie "genug Zeit" überhaupt nie geben wird … und so viel Zeit wie möglich mit Serien schauen verbringen :) Bevor wir aber in so großen Dimensionen denken, lasst uns doch erstmal einen Blick auf diese Woche werfen.
Meine Serienwoche
Ich bin weiterhin im Bates Motel-Fieber. Auch wenn ich bislang noch bei Staffel drei bin, schreite ich in schnellen (Definitionssache) Schritten voran, um endlich bald bei der aktuellen Staffel fünf anzukommen. Ich finde diese Serie wirklich super: Sie ist sehr unterhaltsam, spannend und am besten ist die langsame, düstere Charakterentwicklung, die dann hoffentlich irgendwann in dem großen Psycho-Moment gipfelt.
Den Wochenauftakt macht am Montag aber dennoch erstmal eine andere Serie: The Walking Dead hat mich zwar in der aktuellen Staffel leider noch so gar nicht überzeugen können, doch jetzt einfach abbrechen kommt für mich irgendwie nicht infrage. Konsequenz ist dennoch, dass die neuen Folgen bei mir immer nur noch nebenbei über den Bildschirm flackern, während ich mich gleichzeitig anderen Dingen widme. Mehr Aufmerksamkeit ist für TWD aktuell nicht drin.
In der Nacht von Sonntag auf Montag sind noch weitere neue Folgen erschienen: Sowohl vom starbesetzten Drama Big Little Lies als auch von der Comedy Crashing ist nun auch die aktuelle, jeweils dritte Folge auf Sky Go/on Demand abrufbar.
Der Dienstag hält den Staffelstart des Spionagedramas The Americans für uns bereit. Mittlerweile ist die Serie schon bei Staffel 5 angelangt. Deutliches Zeichen, dass ich damit auch mal anfangen sollte.
Designated Survivor, die Dramaserie, die mir nun schon von mehreren Seiten empfohlen wurde, kehrt am Mittwoch aus der Mid-Season-Pause zurück (obwohl mit Folge 10 von 22 genau genommen noch gar nicht ganz die Hälfte der ersten Staffel erreicht war – just sayin') und geht mit der Folge "Warriors" weiter. Hat jemand von euch die Serie schon gesehen? Lohnt sich das Anschauen?
Zum Start ins Wochenende haben sowohl Netflix als auch Amazon neue Staffeln im Gepäck: Auf Netflix startet am Freitag Staffel 2 der Comedyserie Love, auf Amazon ist ab Freitag die zweite Staffel des Crime-Dramas Hand of God abrufbar. Happy Streaming!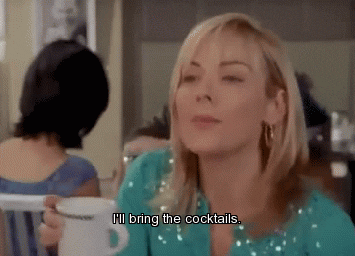 Da am Wochenende endlich mal wieder ein Besuch meiner beiden engsten Freundinnen ansteht, werde ich sicherlich der alten Tradition gemäß die ein oder andere Folge Sex and the City zu sehen bekommen. Das geht einfach immer. Sonstige Wochenendgestaltungs-Tipps: Wer Fear the Walking Dead noch nicht kennt oder der Serie gerne noch einmal eine zweite Chance geben möchte (wie ich es mir vielleicht mal überlegen sollte), kann dies am Samstag tun, wenn sie zum ersten Mal im Free-TV ausgestrahlt wird: um 22:20 Uhr auf RTL2.

Reinschauen möchte ich sobald wie möglich dann auch mal in FEUD. Mal sehen, wann das reinpasst, denn ich hab doch einfach keine Z…

Ich wünsch euch eine schöne Woche!

-->