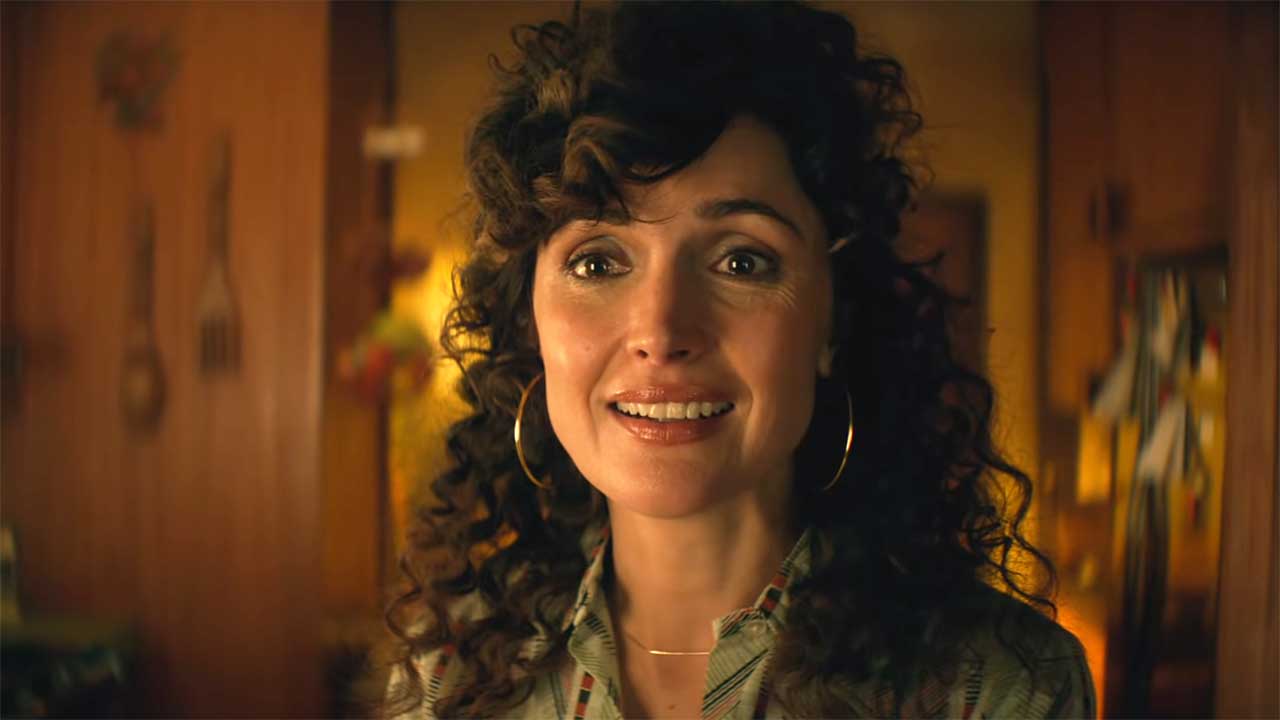 Anni Weisman hat als Produzentin bereits beliebte Serien wie "Suburgatory" und "About A Boy" auf die Bildschirme gebracht, jetzt gibt es mit "Physical" ein neues Format, das uns zu Apple TV+ und in die 80er Jahre entführt. Dabei führt uns die "dunkle Dramedy" in die Welt der Aerobic – für einige Leute Fashion- wie Sport-technisch eher Horror, dank der Mimik von Hauptdarstellerin Rose Byrne könnte es aber auch manisch-unterhaltsam werden. Hier der offizielle Teaser-Trailer zum Apple Original.
"Sheila Rubin (Rose Byrne) is a quietly tormented housewife in '80s San Diego, who behind closed door battles extreme personal demons and a vicious inner voice. But things change when she discovers aerobics, sparking a journey toward empowerment and success. Coming June 18 to Apple TV+"
Da ist schon ein bisschen "GLOW"-Vibe bei, vielleicht weiß die Serie ja das Loch ein bisschen zu stopfen, das der Wegfall der ursprünglich geplanten finalen Staffel der Netflix-Serie hinterlassen hat… Rose Byrne war unter anderem für ihre Rolle in "Damages" für Golden Globes und Primetime Emmy Awards nominiert. Paul Sparks ("House of Cards") ist mit von der Partie, Rory Scovel könnte man aus "Ground Floor" oder "Superstore" kennen, Dierdre Friel hat Mini-Parts in "The Sopranos" und "Search Party" gehabt, und Lou Taylor Pucci war unter anderem in "You: Du wirst mich lieben" und "American Horror Story: 1984" dabei.
Abschließend noch die etwas ausführlichere Handlungsbeschreibung, die der deutschen Pressemitteilung beigelegt war:
"Angesiedelt in den 1980er-Jahren im idyllischen, aber fragilen Strandparadies von San Diego, folgt die halbstündige dunkle Dramedy 'Physical' der stillen und unzufriedenen, nur scheinbar braven Hausfrau Sheila (Rose Byrne), die die Kandidatur ihres smarten aber umstrittenen Mannes für das Landesparlament unterstützt. Doch hinter verschlossenen Türen hat Sheila ihre eigene düster-komische Sicht auf das Leben, die sie der Welt nur selten zeigt. Und sie kämpft mit einer stattlichen Zahl innerer Dämonen, was viel mit ihrem Selbstbild zu tun hat – bis sie eine Befreiung der eher ungewöhnlichen Art findet: die Welt des Aerobic. Zunächst ist Sheila nur süchtig nach dem Training selbst, aber schon bald öffnet sich ihr der wahre Weg zur Selbstbestimmung: Sie verbindet ihre neu entdeckte Leidenschaft mit der aufkommenden Technik des Videofilms und hat eine revolutionäre Geschäftsidee. Die Serie folgt Sheilas beeindruckender Entwicklung von einer verschüchterten, verkannten Mitläuferin hin zu einer mächtigen, selbstbewussten Unternehmerin. Sie verwandelt sich in eine Figur, die uns heute selbstverständlich ist, zur damaligen Zeit aber radikal neu war – den weiblichen Lifestyle-Guru."
"Physical" wird ab Freitag, dem 18. Juni 2021, auf Apple TV+ zu sehen sein. Zum Auftakt mit drei Episoden, danach wird es wöchentlich eine weitere der insgesamt zehn Halbstünder geben.