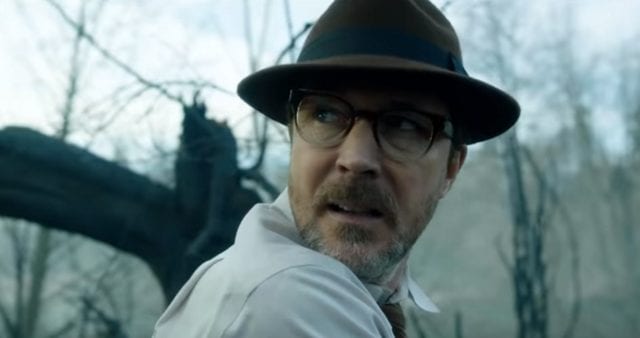 Zwischen 1952 und 1969 wurden mehr als 12.000 gemeldete Sichtungen von UFOs in einem geheimen Programm mit dem Namen "Project Blue Book" untersucht. Und unter diesem Namen erscheint demnächst eine neue Serie des Senders HISTORY, in der u.a. "Game of Thrones"-Star Aidan Gillen (Littlefinger) in einer Hauptrolle zu sehen sein wird. Gillen verkörpert den Astronom J. Allen Hynek, der in den 50ern vor allem für seine Arbeiten in der Ufologie bekannt wurde. Dieser soll belegen, dass so etwas wie Außerirdische nicht existieren. Leichter gesagt als getan, wenn alle um ihn herum sich sicher sind, gesehen zu haben, was sie gesehen haben.
"Do you think it's possible extraterrestrial life exists?"
"The probability of us being alone in the universe is … zero."
Neben Gillen spielen auch Neal McDonough ("Legends of Tomorrow") und Michael Malarkey ("The Vampire Diaries") in "Project Blue Book" mit. Die Serie wird 10 Episoden umfassen. Ein Start ist für kommenden Winter angekündigt. Und der kleine Zusatz "Based on true events" am Ende des Trailers macht das Ganze natürlich noch ein bisschen mysteriöser und spannender.
via: TVLine