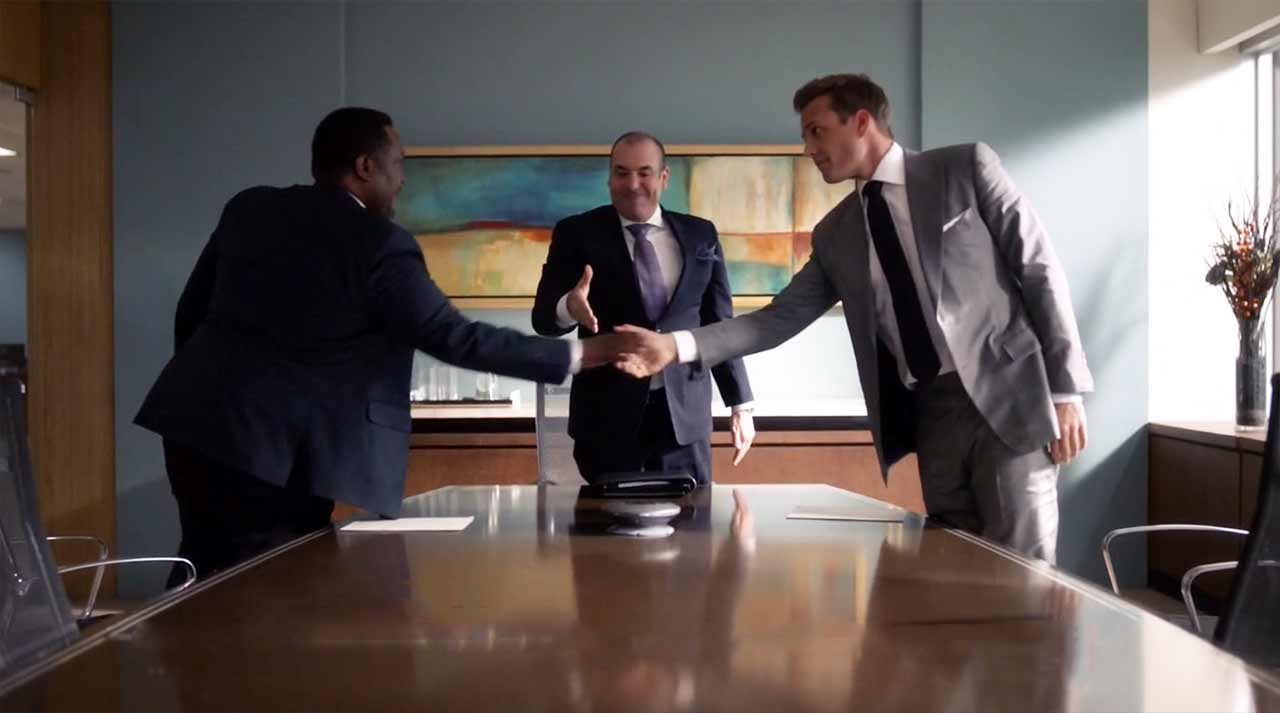 Ihr wisst ja mittlerweile alle, wie der Hase läuft. Erneut habe ich nachgezählt: Genau 85 Tage nach dem Finale von Staffel 7 folgt bereits der Start in die finale Staffel von "Suits". Das könnte Rekord sein und ist weniger als die Hälfte der Midseason-Pause (zwischen S07E10 und S07E11 lagen 196(!) Tage). Uff.
"I'm not sure which is worse: Finding out Mike is a fraud or that he's taking my daughter away." (Robert)
Aber genug in alten Zeiten geschwelgt – die Hochzeiten (Serie wie royal) sind vorbei und es wird Zeit, die Überbleibsel aufzusammeln und entsprechend anzureichen. Dass das bei zwei der charmantesten und von den Fans am meisten gemochten Figuren nur schwer geht, hat man erkannt und es somit gar nicht erst versucht, sie ebenbürtig zu ersetzen. Stattdessen wird uns mit Bedacht Ungestümes vor den Bug geworfen, damit man binnen der verbliebenen Episoden noch schnell so etwas wie Charakterentwicklung herbeizaubern kann (ich gehe dann im Staffelfinale nochmal genau auf diese Aussage von mir ein).
"Litt comes last!" (Harvey & Robert)
Neben einem gerahmten Bild ist uns vor allem ein neues Intro für diese Post-"Mi-chel"-Zeitrechnung geblieben. Das wirkt wie eine Aneinanderreihung von Stock-Footage-Aufnahmen, denen ein Instagram-Filter übergestülpt wurde. Etwas unpersönlich leider, naja. Dafür steht darin ein durchaus prominenter Name…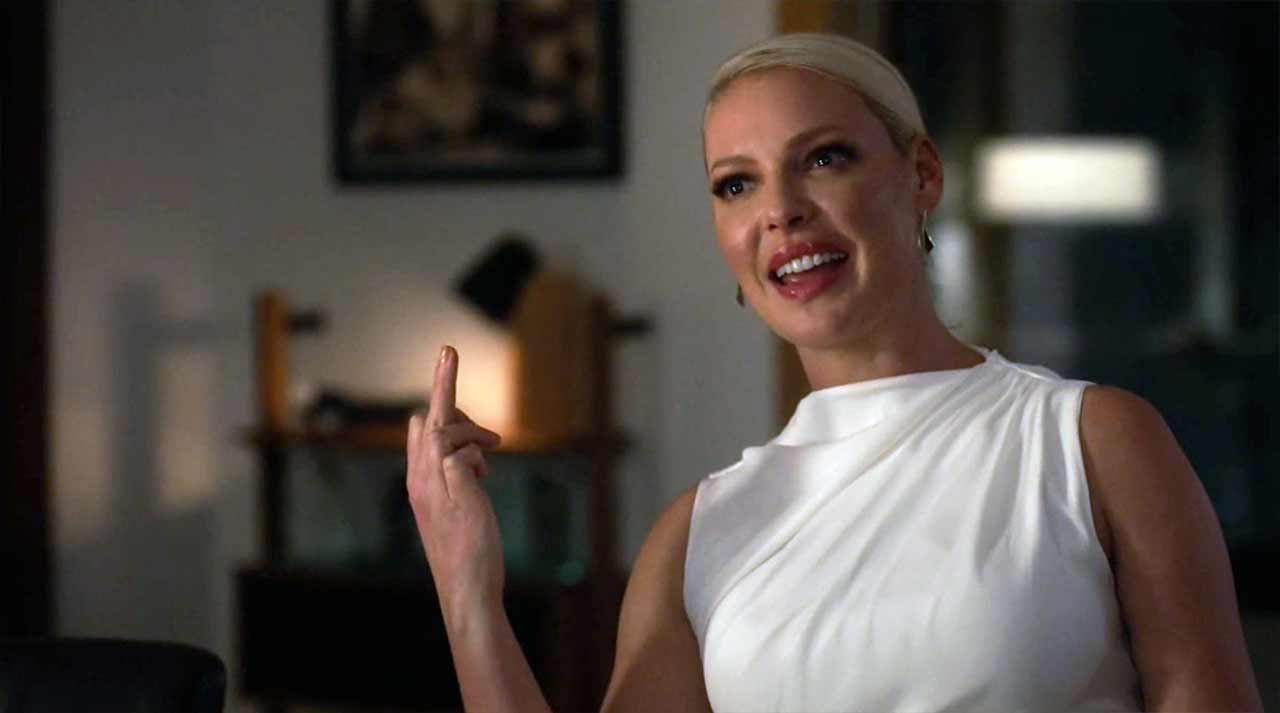 Katherine Heigl. Sie spielt fortan Zanes rechte Hand Sam(antha) und durfte sich direkt mal richtig arschig einfügen, was auch so ziemlich jeder in der Serie so betont hat. Sie wirkt ein bisschen wie eine weiße Jessica – nur boxender. Und eben deutlich unsympathischer. Aber da steht die Hollywood-Größe nicht alleine.
Neben Katherine werden wir auch Katrina fortan häufiger sehen. Aus der Nebenfigur wurde quasi der Rachel-Ersatz. Hatte ich in den vorherigen Staffeln immer wieder wiederholt, wo gerne ich sie häufiger sehen würde – so hatte ich mir das nicht vorgestellt. Sie wirkt als Figur total anders, wurde deutlich weniger empathisch dargestellt, als es mir zumindest bislang aufgefallen war. Es wird sogar betont, wie "asexuell" und "roboterhaft" sie sei. Auch hier wird dem Zuschauer eingeimpft, dass sie eben nicht (mehr) so liebenswert ist. Passend dazu hantiert sie im Zuge der Firmen-Fusion mit einem objektiven Algorithmus zu Personalverschlankung umher, der Louis' Vater-Freund Bryan erwischen würde. Dabei lernen sie und wir Zuschauer nach all den Jahren total harter Anwalts-Moves nun endlich mal die ach so wichtigen weichen Faktoren kennen. Achso, verstehe.
"You know, I'd never argue with Ned Stark." (Louis)
Auch Alex ist in den Main Cast aufgerückt, wobei sein Standing als Ersatz-Mike mal sowas von überdeutlich gemacht wurde. "Here I am! Are you ready for me?" schallt es aus den Lautsprechern, als er auf uns zu joggt. Auch er gibt sich deutlich nerviger, schnippischer und hier und da auch fachlich imkompetenter als zuvor. Wie bei den anderen beiden "Zugängen" wird hier klar auf Entwicklung gesetzt – mir zu offensichtlich und drastisch.
Ich lag also immerhin nicht ganz verkehrt, als ich im Ausblick auf Staffel 8 vor 85 Tagen "Vermutlich wird aber einfach Oliver als Mike-Ersatz eingestellt, der dann ein bisschen mit der eh zu kurz kommenden Katrina rummacht und fertig ist die neue Laube!" schrieb.
Ansonsten ist das inhaltlich eher Kleinjustierung und Vorbereitung auf den Gesamtabschluss der Serie. Aus falscher Bescheidenheit im Managing Partner-Diskurs wird ein beinahe kindisches Wettrennen, das letztlich der Einführung und Gegenüberstellung der beiden rechten Hände wird. Die wollen natürlich auch beide gleichzeitig ihren Namen an der Wand der Firma haben, die noch nicht einmal ihren neuen Schriftzug hängen hat und mittlerweile in Sachen Umbenennungen an "Mad Men" vorbeigezogen sein dürfte.
Ansonsten bleibt noch, dass Harvey Spector back in the game ist. Endlich wieder ganz normaler Anwalt. Und Donna weiß alles ins rechte Licht zu rücken. Also irgendwie ein bisschen wie früher.
"I was right about you." – "Aren't you right about everybody?" – "Yeah, I am." (Donna & Bryan)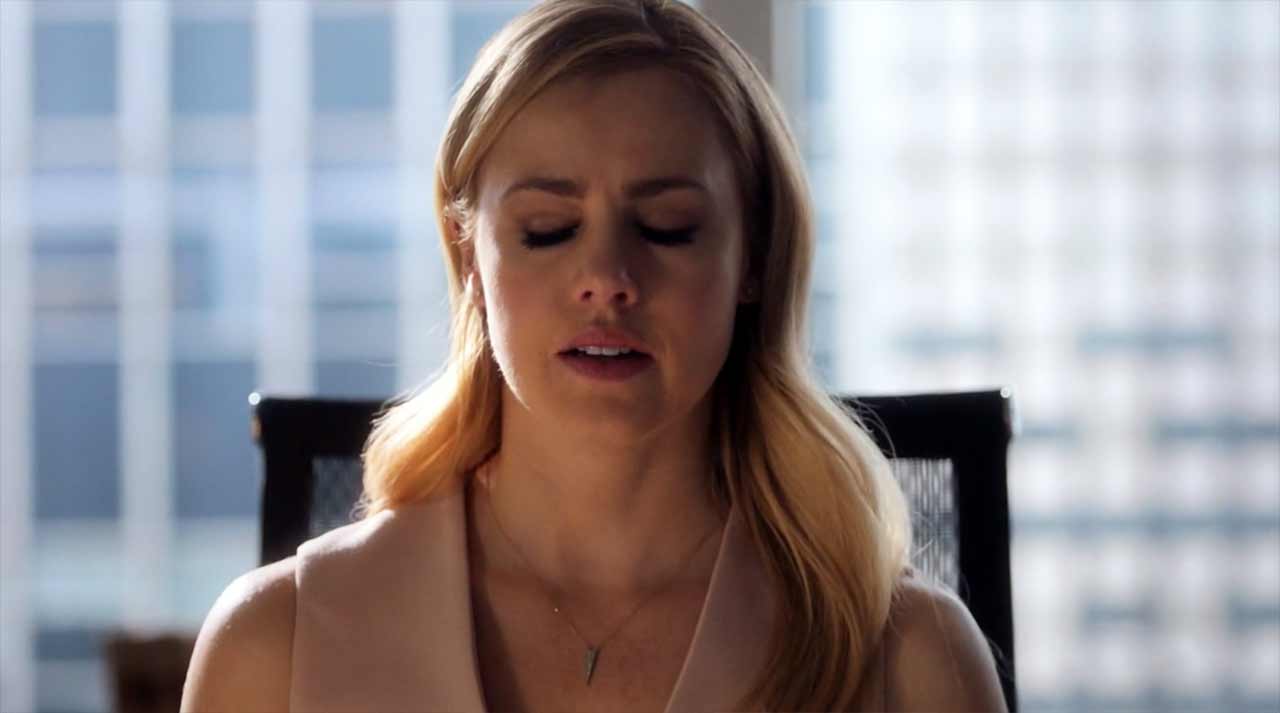 Ne, das war mir zu offenkundig zurechtgebogen. Die "neuen" Charaktere gefallen nicht, noch weniger gefällt mir jedoch, wie offensichtlich sie nicht gefallen sollen. Die auflockernde Buddy-Chemie wird weder zwischen Harvey und Robert, noch zwischen Harvey und Alex so richtig zünden, fürchte ich (vielleicht kommt da am ehesten noch Samantha in Frage, auch wenn der Mittelfinger-Austausch etwas kindisch war). So bleibt leider vorerst der Gedanke an ein "früher war alles besser". Und daran, dass man selbst früher (also vor wenigen Staffeln) bereits "früher war alles besser" gesagt hat. Möge die Serie es irgendwie hinbekommen, das Teil einigermaßen unterhaltsam über die Ziellinie zu bringen. Nächste Woche dann Golf und Burger?

Bilder: bravo

-->