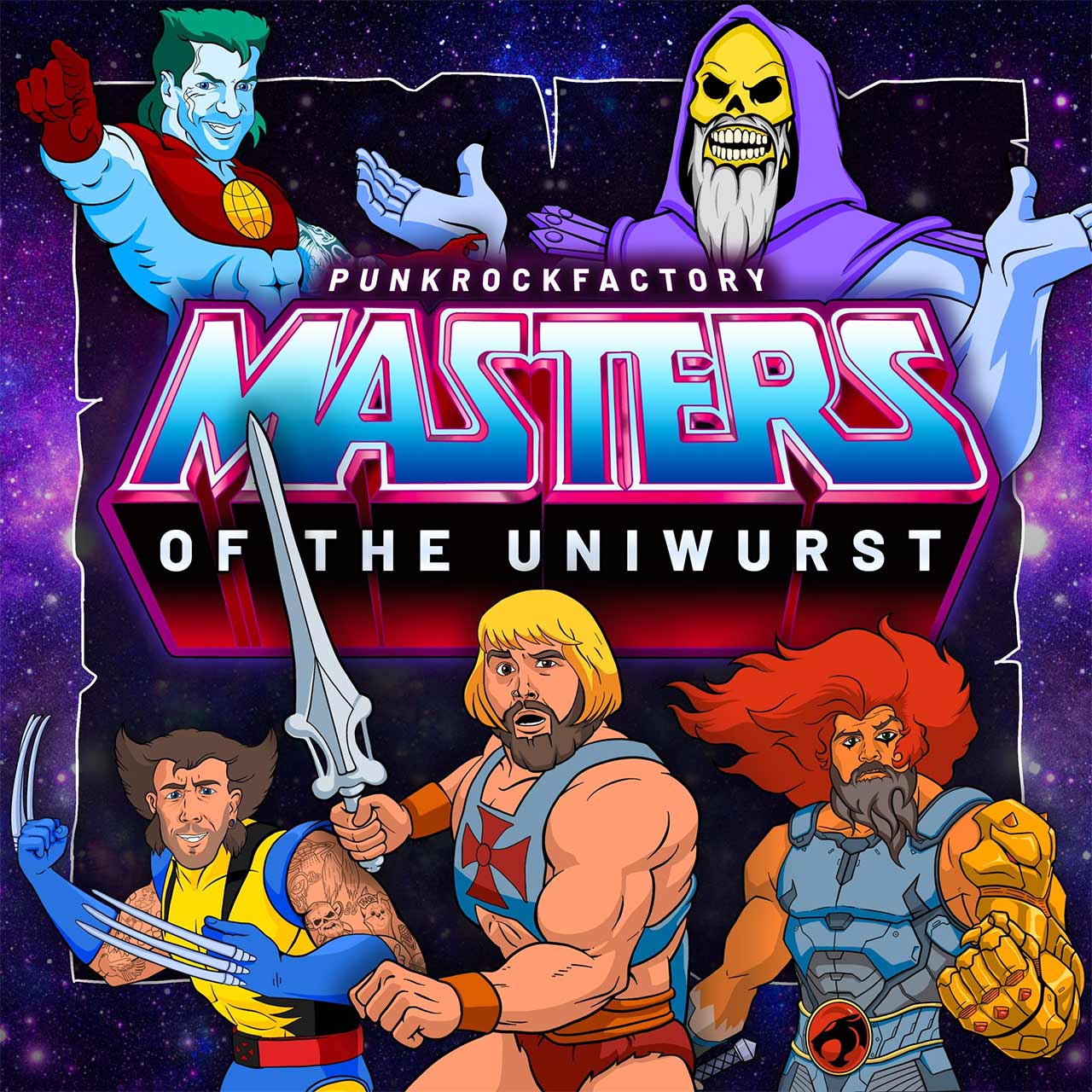 Ab heute gibt es das Album "Masters of the Uniwurst" überall zu streamen und kaufen. Die Band Punk Rock Factory hat darauf etlichen Titelmelodien alter Cartoon-Klassiker des letzten Jahrhunderts eine Schwermetall-Veredelung verpasst. Feinste Punkrock-Cover der Kinder-Themes.
Tracklist:
The Adventure Begins
Thundercats
Mighty Morphin Power Rangers
Arthur
Goof Troop
Animaniacs
The Flintstones
Bucky O'Hare
The Powerpuff Girls
Darkwing Duck
Gummi Bears
Pokémon
Alvin and the Chipmunks
Teenage Mutant Ninja Turtles
Denver the Last Dinosaur
Captain Planet
M.A.S.K.
Round the Twist
Saved by the Bell
Scooby Doo
Fun House
He-Man
"All these TV themes hold a special place in our hearts as we grew up watching them all, and to get the chance to give them the PRF treatment is something really special for us. So grab your cereal, sit down in front of the TV and lets get strapped in… "
Ein paar Kostproben gibt es in diesen Promo-Videos hier zu hören, komplette Musikvideos bzw. Song-Streams dürfte es in Zukunft auf dem YouTube-Kanal der Band geben.