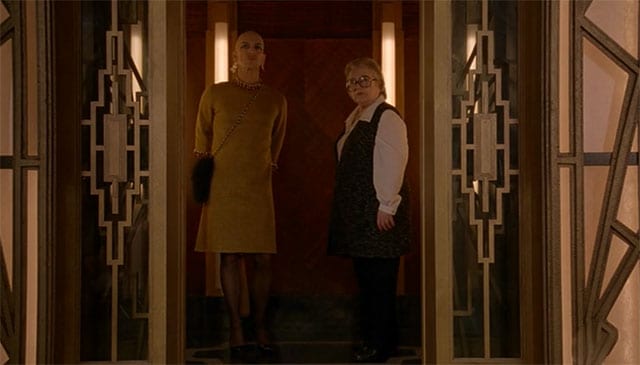 Die erste große Dramaserie ist aus dem Winterschlaf erwacht – und macht dort weiter, wo sie 2015 aufgehört hat. Dabei hat mir der Übergang mit leicht versetztem Timing und der Perspektive der "anderen Seite" durchaus gefallen. Dagegen mag ich weniger, wenn ein Plan nicht funktioniert…
"Once she goes down, we need to make sure that she stays down." (Liz)
Natürlich geht alles mehr oder weniger schief. Das war irgendwie zu erwarten, dazu gibt es aber noch einen sehr halbgaren Mutter-Sohn-Moment, mit einem Ableben auf Knopfdruck und dem Verwundernis, dass Donovan schneller Asche wird als Iris sich das Blut von den Händen wäscht…? Naja. Meine Wunden beim Zuschauen mancher Szenen kann vermutlich nicht einmal Sally zunähen…
"Dinner is served." (Iris)
Dafür gibt es eine gewichtige Überraschung: Queenie ist wirklich Queenie!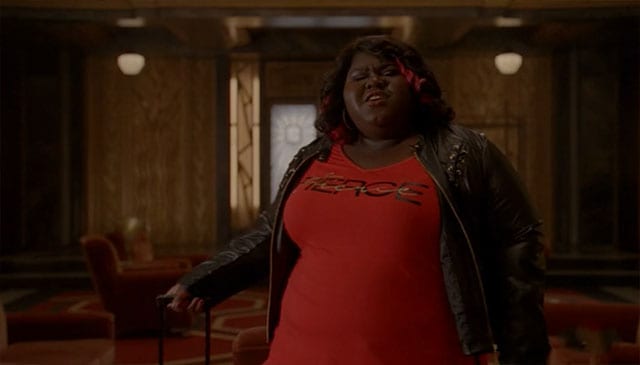 Die Timelines von "Coven" und "Hotel" sind tatsächlich recht verwoben (hier eine Timeline aller AHS-Ereignisse), da passt es wunderbar rein, dass sie Staffel 3 überlebt hat. Vermutlich die bisher offensichtlichste Verknüpfung zwischen den Seasons. Sie ist jedenfalls ein sehr belebendes Element.
"Bitch, when was the last time you saw a dermatologist?!" (Queenie)
Bei dem Spruch musste ich durchaus lachen. Schade, dass es die "Der Preis ist heiß"-Folge mit ihr nie geben wird…
"You might be a witch, but I am a ghost!" (March)
John versucht sich derweil als Lieferdienst drogenfreier Ware, muss aber erneut einsehen, dass manche Dinge halt sehr schnell gehen, wenn die Macher das so wollen. Wie gewonnen… Dafür wird das "der letzte Sünder ist der Sünder-Mörder selbst"-Schema tatsächlich nicht bemüht, wie ich gedacht hatte. John bringt nicht sich sondern die Countess um. Wenigstens wartet er bis nach dem Schäferstündchen.
"Kill me… But screw me first!" (Countess)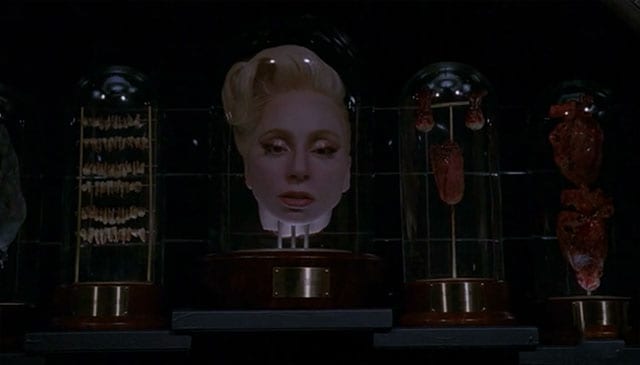 Nach missglückter Hotelübergabe (wobei, eigentlich gehört es ja jetzt Ramona?) und der "Futurama"-Gedächtnis-Szene wird schnell klar, dass der Outcome nicht so schön ist für die Countess. Für immer am Tischende. Kollege March erfreut es. Na immerhin.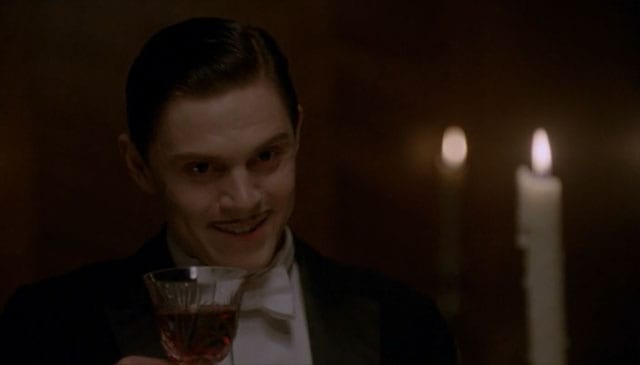 Ich bin tatsächlich weniger erfreut. Ja, es passiert wenigstens was (das Staffelfinale steht in der Lobby!) und der Queenie-Auftritt war super, aber insgesamt wirkt es auf mich etwas zu zerfahren (wieso z.B. dieser ultraschnelle Sinneswandel der Countess, der sonst immer alles egal war?!). Tatsächlich habe ich bei Queenie bisher mit am meisten Emotionen beim Ableben gehabt, weil die Figur (A) in der Kürze der Zeit einen guten Auftritt hingelegt hat und (B) bereits bekannt war. Bei vielen der anderen Figuren interessiert es mich nicht wirklich, zumal alle vor Ort ja irgendwie noch da sind – und von Folge zu Folge trostloser erscheinen.

Hoffentlich wird das Hotel-Kapitel nächste Woche noch gebührend geschlossen. Viele Storylines bleiben ja eigentlich nicht mehr offen, bin gespannt, was die Macher sich haben einfallen lassen. Eigentlich waren übrigens 13 Episoden geplant, man hat jedoch kurzfristig auf ein Dutzend herunter korrigiert. Vielleicht hat man bereits eingesehen, dass manches zu komplex inszeniert wirkt bzw. die Story sich hinten heraus nicht ganz trägt.

Bilder: FX

-->