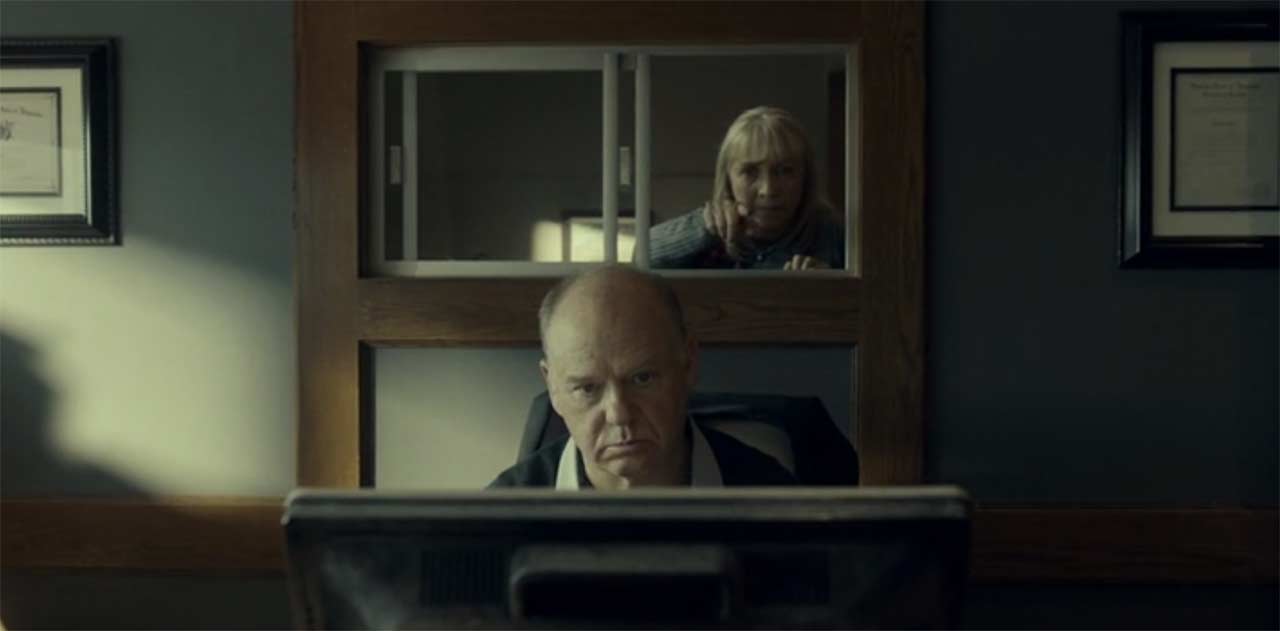 Entblockt euer Chi, richtet euren Tampon und denkt dran, auf "Enter" zu drücken – denn so langsam nimmt die Story in "Fargo" Fahrt auf. Naja, zumindest kommen erste größere Entwicklungen hinzu. Die ganz große Enge, die zu lauter Toden führt, bleibt bislang aus.
Gloria wühlt in der Erinnerungen-Box ihres Stiefvaters und nimmt nach einer ersten Konfrontation mit ihrem neuen Police Chief die Ermittlungen auf.
"Then this fellar comes in…" – "'Fellar', singular?" – "If by 'singular' you means 'just one'…" (Gloria & Tankstellenbesitzer)
Erste Ergebnisse gibt es zwar, so recht anlaufen will ihr Part aber noch nicht. Betonung auf "noch", denn vorerst muss sich eh jemand um die post-mortalen Notwendigkeiten kümmern… By the way: Hat nur mich die Schneeräumungsmaschine an einen gewissen Gartenhexler erinnert?
"He didn't talk much. Except curse." (Bestatter)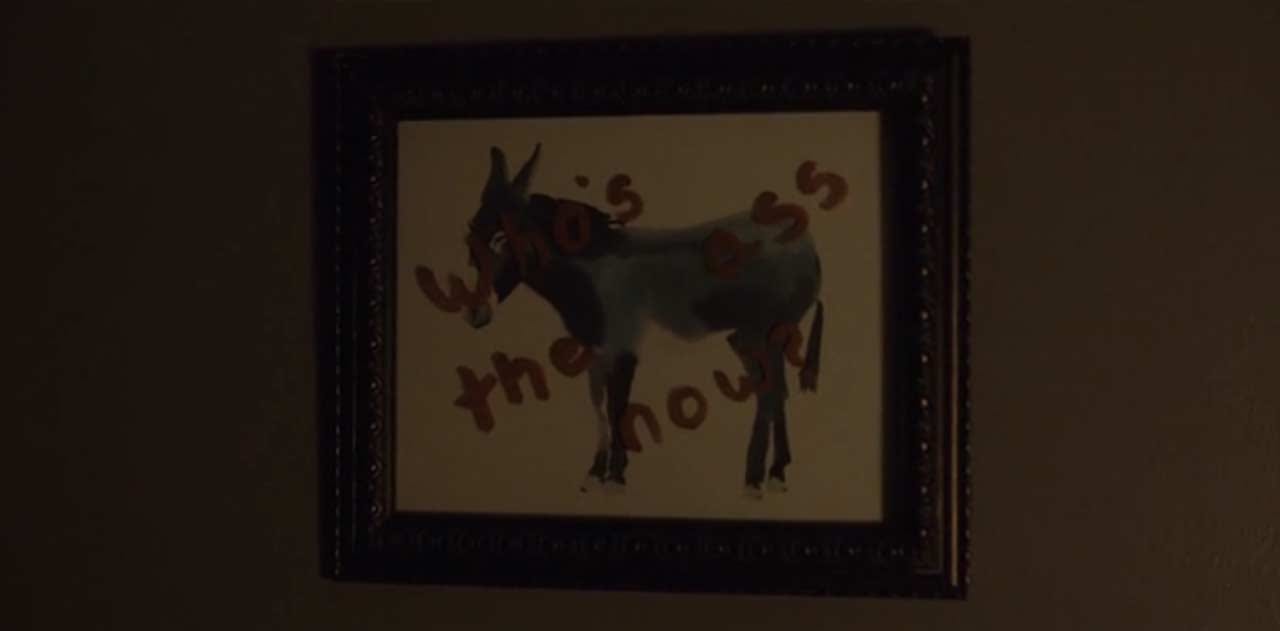 Interessanter wird es eh bei den noch lebenden Stussys. Der "Parking Lot King of Minnesota" hat seine Kohle also mit der Kurzzeitvermietung freier Flächen an Autos gemacht. Immerhin einer, der es geschafft hat!
"Your brother is a loser." – "He's not a loser!" "Well, he's doing a pretty good imitation." (Sy & Emmit)
Jetzt fährt aber der Fargo-Mann mit einem mysteriösen Truck, vermutlich voll Sklavenmädchen, auf einen abgelegenen "Stussy Lot". Es beginnt erste Hektik, Vertuschung und hektisches Googeln. Ihr solltet wirklich darauf achten, was ihr im Netz so sucht und worauf ihr klickt. Kann sonst ganz schnell (quasi im Körperumdrehen) im Virentod enden. Der Dialog voll nichtssagender Andeutungen und Satzanfängen zwischen Emmit und Sy diesbezüglich hat mir sehr gut gefallen. Allgemein ist viel Schönes in diese Folge geschrieben worden.
"Mr. Varga…" – "Please! Call me 'V.M.'." (Emmit & Varga)
"When we're done, you'll be billionaires! On papers anyway…" (Varga)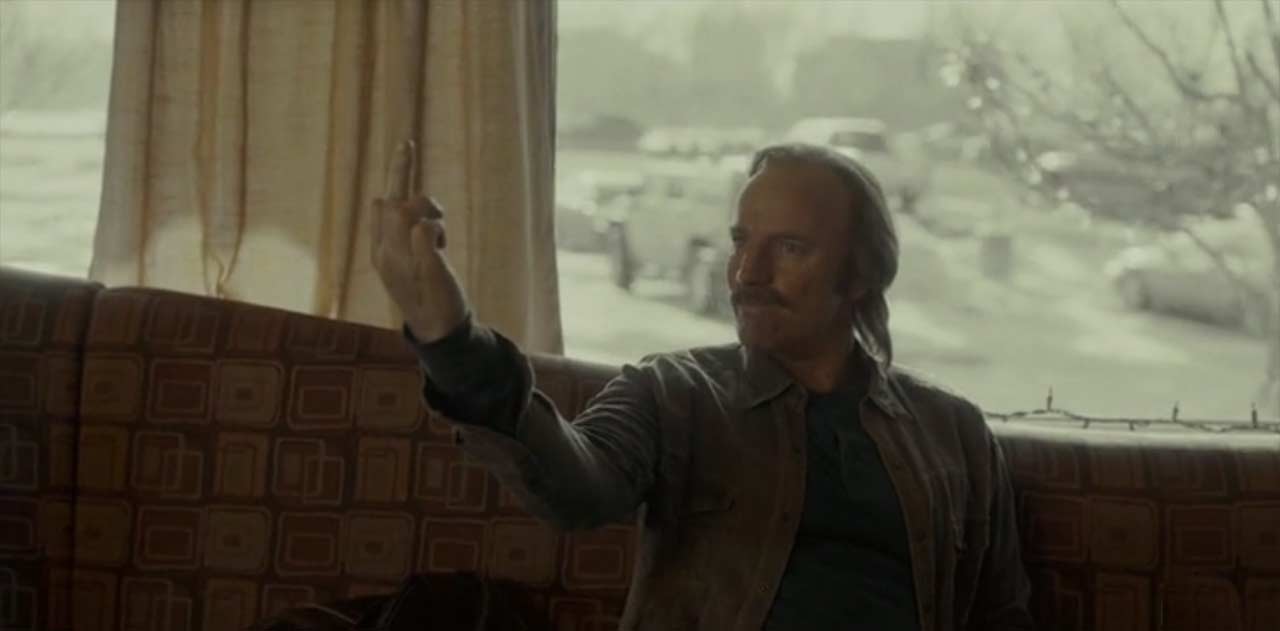 Um noch ordentlich Salz in die Gebrüdersuppe zu streuen, fährt Sy Ray nicht nur verbal schroff an. Allerdings finde ich es sehr dumm, einem Polizisten das Auto vor lauter Zeugen zu beschädigen. Hoffentlich bleibt die Serie hier realistisch und weiß entsprechende Konsequenzen für die Handlungen der Figuren einzuflechten und lässt diese Szene nicht einfach so liegen.
Das Setting ist aber im Grunde genommen gesetzt: Brüder sauer aufeinander, der große Gegenspieler mit enorm coolen Handlangern ist bereits im eigenen Westflügel eingezogen und eine von dieser modernen Welt genervten Polizistin wartet nur darauf, in die Haupthandlung gelassen zu werden. Es möge beginnen!
Die Folge hat mir tatsächlich etwas besser als der Auftakt gefallen. Die Dialoge waren super geschrieben und etliche "Fargo-Momente" waren zu sehen. Dennoch fehlt mir zu diesem eigentlich recht frühen Zeitpunkt der Staffel noch etwas die Leichtigkeit, der lockere Kontrast. Das könnte/dürfte/sollte darauf hindeuten, dass es noch deutlich düsterer hergehen wird. So ganz bin ich in der ganzen Bruder-Fehde jedoch nicht angekommen. Das ist alles nett, wirkt aber noch etwas kindergartig. Lediglich Varga – Pardon, V.M. – vermag größere Boshaftigkeit und Gerissenheit zu versprühen. Dennoch wunderbar hochwertige Unterhaltung und gewohnt tolle Inszenierung.

Bilder: FX

-->