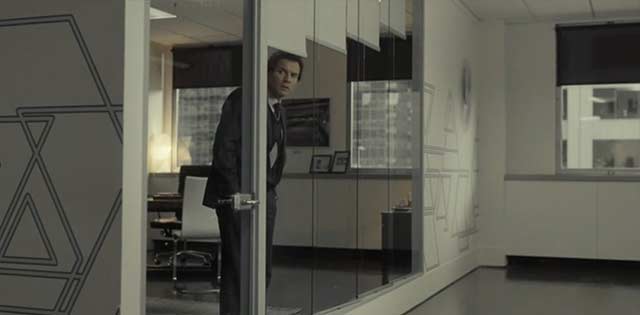 Nach dem charakterlichen Exkurs vergangene Woche betritt "Fargo" diese Episode wieder gewohnte erzählerische Pfade. Okay, fast. Denn zunächst ertönt ein ganz und gar orchestraler Auftakt: Vogel Emmit mit Flöte unterstrichen, Ente Ray mit Oboe, Katze Nikki mit Clarinette, der bulemische Wolf V.M. mit dem französichen Horn – ein beinahe klassischer Opener in eine Episode, die das Augenmerk gekonnt nicht nur auf die musikalische Untermalung, sondern auch die gegensätzlichen Figuren legt.
"Are you sitting comfortably? Okay, then I'll begin." (Sprecher)
Dabei setzt es auch Überraschungen. In St. Cloud macht Ray einen auf seinen Bruder, um an dessen Box zu kommen. Zunächst zögerlich, dann doch gekonnt drängend und letztlich zumindest teilweise erfolgreich. Nur eine Frage der Zeit, bis dieses nicht wirklich weit gedachte Vorgehen zurückfeuert.
"If I wanted an oppinion from an asshole, I'd ask my own. Got it?" (Ray)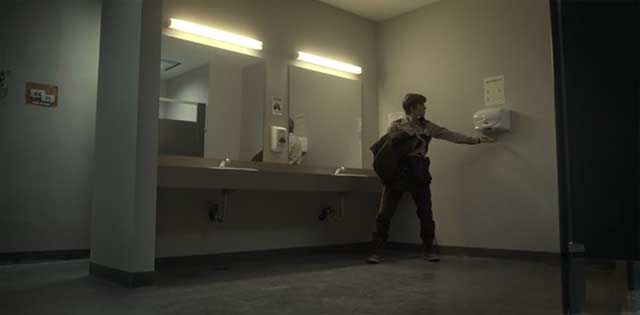 Gloria findet derweil die vermisste Telefonbuchseite (spielt das in 2010 oder 1990?!) bei der Attentäterleiche sowie eine Visitenkarte, die alles Weitere ins Rollen bringt und endlich führen die Wege der Hauptfiguren zusammen. Mir gefällt die Inszenierung der Figur Gloria, vor allem gegenüber ihrem neuen Polizeichef. Ebenso ist die Sache mit den Sensoren ein schöner Running Gag (mal schauen, ob es dazu noch irgendeine "Erklärung" gibt, ich vermute aber eher nicht).
"They always find a way to screw ya, don't they?" – "They try." (Ray & Gloria)
Rays Beziehung mit Nikki fliegt auf, was in einer sehr unterhaltsamen Konfrontierung gelöst wird, die irgendwo zwischen gewollter Autorität und ungewolltem Humor liegt. Erst ist Ray seinen Job los und dann zeigt "Haha!-Nelson" auch noch mit dem Finger auf ihn – what a day. Es wirkt wundervoll skurril, dass der gerade noch vor Selbstbewusstsein arschig-seiende Sy plötzlich die Verlegenheit in Person ist – sein Herumschwimmen ist auch ziemlich unterhaltsam. Endlich kommt wieder Fargo-Feeling auf! Der umgedrehte Sessel des russichen Handlangers – herrlich!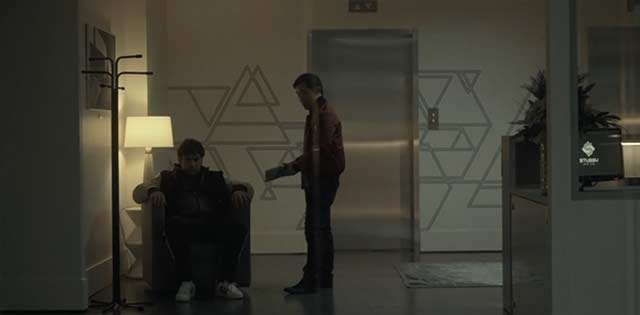 Am Ende bekommen wir noch einmal die Ausstrahlung und den Einfluss von V.M. zu spüren – und was "Relativität" bedeutet. Es geht nicht etwa um Geld, sondern um Reichtum. V.M. Hat seine Hausaufgaben gemacht – und sich zum Partner. Schlange!
"Why do I feel, you're not happy, we met, when all I wanna do, is make you be rich." – "Look around – I'm already rich!" – "No, you're not." (V.M. & Emmit)
Den Schlusston setzt Wasser, das Gloria zum Kochen bringen dürfte. Die etwas zu euphorische Polizeikollegin gibt den entscheidenden Hinweis, dass die Teekanne kocht! Nächste Woche dürfte es rund gehen.
Nach dem etwa langweiligen Ausrutscher vergangene Woche jetzt also wieder gewohnte Fargo-Kost. Das erste Mal habe ich mich diese Staffel wieder sehr wohl und in früheren Gefühlen der Serie gefühlt. Psychisch verwirrte Charaktere, lauter Zufälle und jede Menge Drama. Das war sicherlich noch nicht DAS Highlight der Staffel, aber die bisher kurzweiligste Folge. Das liegt vornehmlich daran, dass die Figuren nun vorgestellt und die Grundhandlungen gesetzt worden – jetzt möge der eigentliche Auftakt des Stückes beginnen. Gerne mit großem Orchester!
Bilder: FX