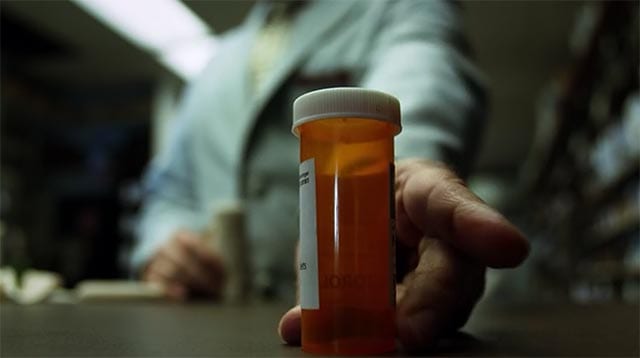 Gotham is back! Ziemlich genau drei Monate ist es her, dass wir die verruchte Stadt besucht haben – oder besser: sie uns. Etwas zu lang, aber die Serie weiß wenigstens mit einem nicht enden wollenden "Das müsst ihr alles wissen!"-Vorlauf zu erinnern. Und Jim direkt wieder im moralischen Dilemma. Falschaussage, Gewissensbisse, Verstrickungen. Das Übliche eben.
"Careful – you start to sound like a lawyer." (Dent)
Butch hat dagegen ein neues Arm-Feature. Ist das ein Bohrer, oder freut er sich nur, Tabitha zu sehen? Vermutlich Ersteres, denn so recht scheint er sich nicht mit seiner neuen Rolle anzufreunden… Mir hat jedoch nicht gefallen, wie kurz und nichtig der Einschub für diese Folge war.
"I'm smarter than I look." – "Oh, you have to be." (Butch & Tabitha)
Deutlicher Hauptanteil ging diese Woche an Mr. Freeze (Überraschung, bei dem Episoden-Titel…). Es bekommt jetzt eine ganz neue Bedeutung, wenn ein Polizist "Freeze!" ruft…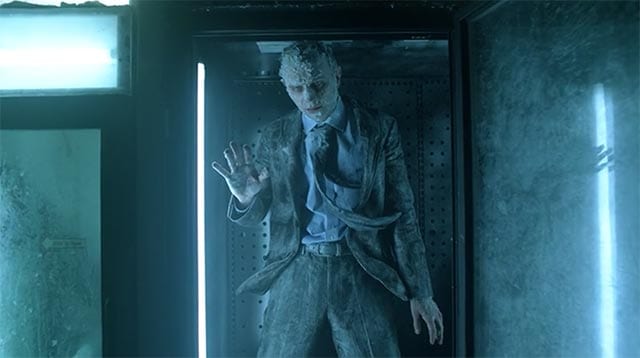 Woher kennt man Mr. Freeze?! Klar doch – Nathan Darrow spielt Edward Meechum in "House of Cards". Da dürfte er jedoch weniger mit flüssigem Helium herum hantiert haben. Und natürlich hat auch dieser Bösewicht seine Gründe und einen emotionalen Background. Hach, wie kann man ihm da nur böse sein…?! Achso, er ermordet Leute. Okay, dann geht das wohl doch. Wie gewonnen, so zerschmolzen…
Okay, das Durchfahren des Türwächters hat Eindruck hinterlassen und die Aussprache des Nachnamens – sehr schön. Dass der echte Mr. Freeze A-16 aber noch zu sehen bekommt – naja… Das wirkte dann doch etwas zu zufällig. Und wenn man schon seit letztem Jahr (oder spätestens mit dem Episoden-Titel) weiß, wer das sein soll, wirkt die große Spitznamen-Offenlegung irgendwie… nicht.
"I'm sorry for that. Such an exquisit vase." (Penguin)
Interessanter wird es tatsächlich beim vermeintlich uninteressanteren Fall. Penguin wird gefasst (oder stellt sich vielmehr) und gelangt nach Arkham, wo er auf Dr. Hugo Strange trifft. Dass er ein wichtiger Charakter werden dürfte, wissen TV-Zuschauer spätestens, als er seine Fahrstuhlfahrt im Indian Hill beendet, Comic-Kenner dürften in ihm den ersten großen Gegenspieler sehen, der etwas länger auf sich aufmerksam macht, indem er im Hintergrund die Fäden spielt. Da dürfte sich noch einiges in dieser Staffel entwickeln, nehme ich an.
"Where are you taking me?" – "Arkham. You are insane, right?!" (Penguin & Cop)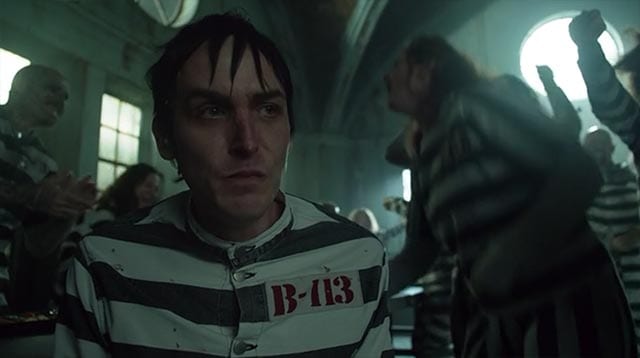 Nicht ganz so stark wie das Midseason-Finale, aber ein solider Wiedereinstieg. Einige schöne Shots waren dabei, allgemein war es eine visuell gelungene Erzählweise. Einige Subplots hätte man durchaus rauslassen können und auch die Tränendrüse wurde bei Mrs. Freeze etwas zu oft gedrückt. Aber es ist schön, wieder wöchentlich nach Gotham reisen zu können. Irgendwie habe ich die durchgeknallten Typen allesamt vermisst. A pro pos "durchgeknallt" – wo steckt denn der tollere Victor?! Her mit ihm, bitte.

Bilder: FOX

-->