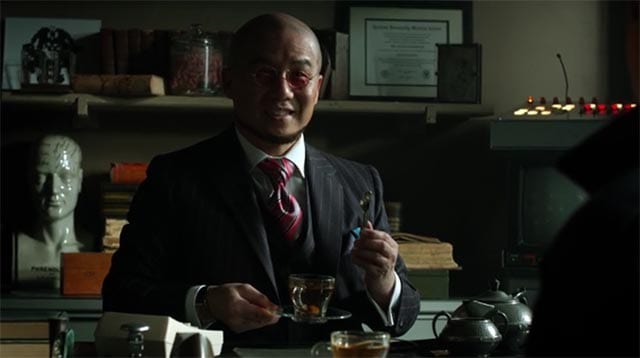 Zucker? Milch? Oder doch lieber ein Grilled Cheese Sandwich? Eine kulinarische Folge für Feinschmecker gab es dieses Woche zu sehen. Angefangen mit einem herrlich verplanten Bullock als Interims-Captain – klasse!
"Who killed Galavan?" – "Which time?" (Reporter & Bullock)
Auch wenn hier natürlich mehr als seltsam ist, dass Gordon noch immer nicht re-aktiviert wurde. Scheint seine Rolle als Nicht-Polizist und die damit einhergehenden Möglichkeiten zu schätzen. Vielleicht wird er dann aber ja doch zum Staffelende oder -Anfang befördert. Eine neue Hierarchie-Ebene der Bösewichte hat sich in modischer Eulen-Maske präsentiert. Dr. Stanges Chefin dürfte dem "Court of Owls" angehören, der in DC-Comics vertreten ist. Aber erstmal abwarten, falsche Fährten werden ja ganz gerne gesät…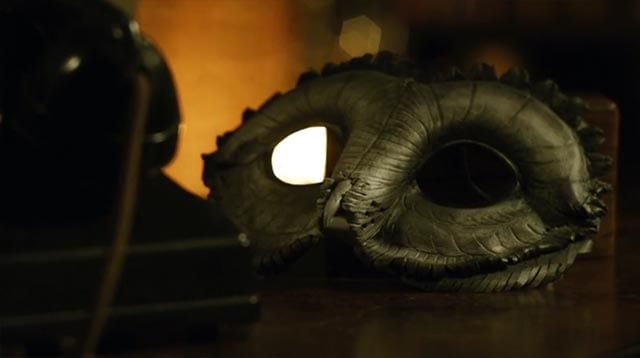 Dass der sonst so rationale Nygma bei der eigentlich nicht vorhandenen Beißer-Gefahr so durchdreht passt nicht ganz. Der "Super-Elastizitäts-Mann" dürfte bahnbrechend für Werbung der Altershautcreme-Industrie werden. Spannender ist da zunächst die Level 2-Fischisierung von Fish.
"I said, my name is Fish Mooney, bitch! And you tell me, what the hell is going on." (Fish)
Ach, was habe ich sie vermisst!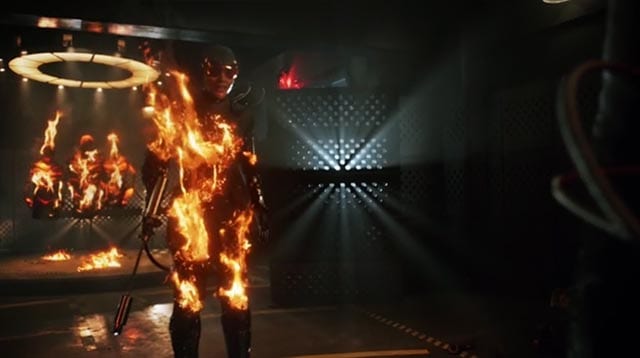 "You made me a grilled cheese sandwich?" – "Yeah.." – "Why?" – "I don't know" (Fish und Wächter)
Bruce Wayne mit einem Eric Cantona-Gedächtnis-Kragenaufschlag und entsprechendem Selbstbewusstsein. Seine Redegewandtheit ist aber ungleich höher als bei der französischen Fußball-Legende. Mrs. Peabody ist erleichtert – und lässt Mr. Fox eine erstaunlich lange Leine bei der "begleiteten Tour".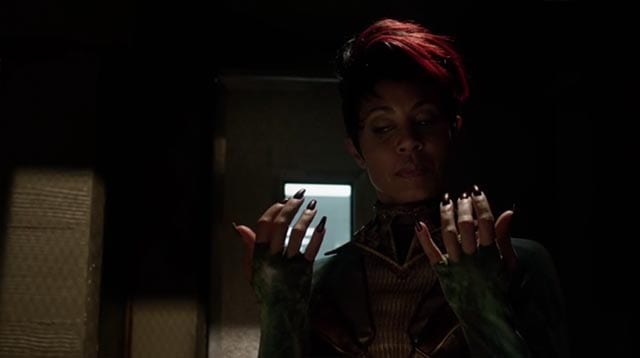 Feuerfliege gegen Katze – ein ungleicher Kampf, der recht charmant (wenn auch simpel) von Cat gelöst wird, nachdem Firefly ihren eigenen kleinen Khaleesi-Augenblick hatte.
"Someone sure scrambled your eggs…" (Cat)
Und zum Schluss noch "3D-Druck mal anders" – großartig verrückte Sache. Das dürfte Ben McKenzie ordentlich Schauspiel-Laune eingebracht haben. Und der "Rise of the Villains" wurde bei der Abschluss-Sequenz sehr schön sichtbar. Das sollte ein großes Finale kommende Woche werden!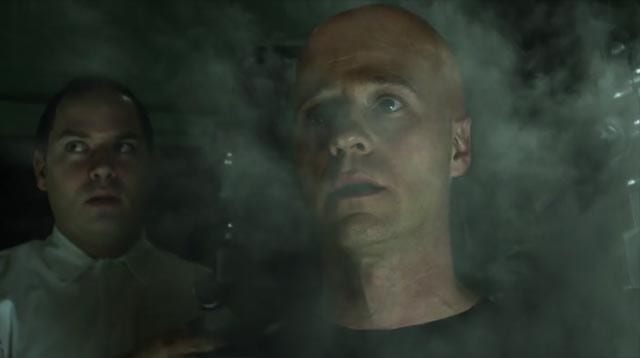 Das war richtig gut! Starkes Tempo, glaubwürdige Verdichtung der Ereignisse, tolle Momente für viele Figuren – das wird was. Eine Folge gibt es noch diese Staffel und man spürt richtig, wie es sich zuspitzt und dann doch am Ende nur die gewaltige Basis für Weiteres geschaffen wird. Gotham hat sich echt gemausert, aber so langsam muss ich die Serie dann wohl aber doch aus der Kategorie "Drama" in "SciFantasy" transferieren…
Bilder: FOX