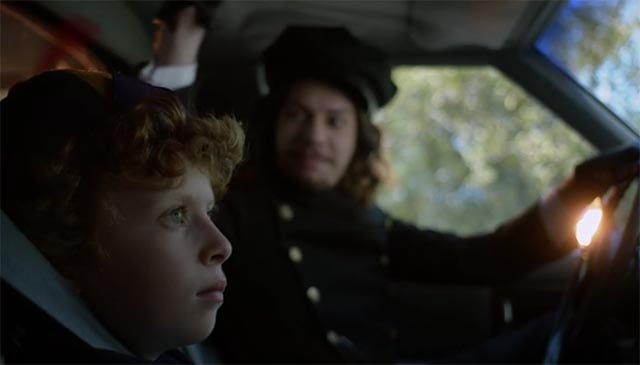 Für mich war das diese Woche die stärkste Folge der bisherigen Staffel und sicherlich eine der besten der gesamten Gotham-Historie. Bis hierher zumindest. Spannung, Charakter-Einblicke, Witz, Charme – alles da und in wunderbarer Weise präsentiert. Vergleicht man diese Folge mit den allerersten vom Beginn der Serie ist es durchaus beachtlich, was die Macher gelernt und mittlerweile drauf haben, was das Storytelling angeht. Zumal diese Woche eigentlich fast keine übernatürlichen Dinge zu sehen waren.
"Your faith depends entirely on James Gordon." (Tetch)
Okay, nicht alle dürften die Episode so abfeiern wie ich. Ein Brautpaar hat den schlechtesten Tag ihres Lebens – oder doch ein Junge? Jim "darf" wählen und entscheidet sich für das laufärmere Übel und lässt einen bisher so achtsam behandelten Schleier beschmutzen.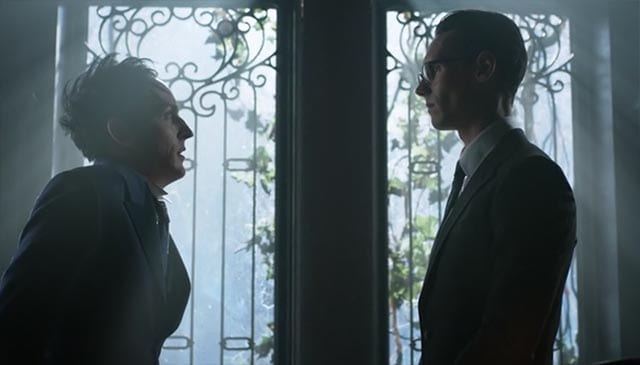 Wir merken: Es geht um Entscheidungen. Und das nicht nur für die Haupthandlung. Penguin is in love. Und voller guter Ratschläge für die Jugend. Die Entscheidung für Kindesmord fällt ihm deutlich leichter, als seiner neuen zweiten Kraft die Liebe zu gestehen. Er kann einem schon fast leid tun, als er wartend am Tisch sitzt und Nygma statt einer guten Flasche Wein sein perfektes Gegenstück findet. Mir war bereits sehr komisch, als Mrs. Kringle im Vorspann zu sehen war (immer diese Meta-Spoiler)…
"Here's your schedules for today. This cover your duties as mayor and this as king of the underworld." (Nygma)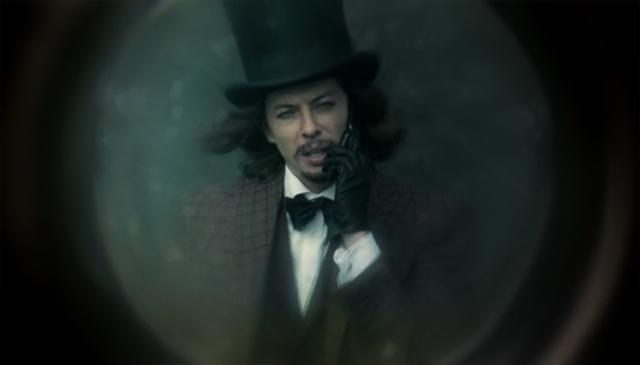 Aber zurück zum Gordonschen Dilemma. Es gefällt mir auch, wie sehr die Serie (oder Jim als Figur) mit der Situation spielen. Ist keine direkte Gefahrensituation erkennbar, versucht er nicht auf Tetches Spiele einzugehen, exemplarisch in der Aufleg-Szene.
"James sends his regards." (Tetch)
Klar, Jim hat drauf gespielt, dass Vale erschossen wird und Lee überlebt (plus mit ihren medizinischen Fähigkeiten helfen kann, dass beide überleben). Aber wieso hat Tetch ihr nicht in den Kopf geschossen? Zuvor ganz viel über "Brains" ausschießen und Sauerei und Thrill und sonst was gesprochen, dann aber halbherzig in den Bauch geschossen, damit auch ja die Story weiterlaufen kann. Vielleicht ist das Resultat auch gar nicht so wichtig und es geht eher darum, Jim als Charakter gebrochen zu haben. Er hat das "Spiel" vermeintlich verloren und wird weiterhin nagende Selbstzweifel zulassen.
"You and Jim are made for each other." – "Thanks!" – "It's not a compliment." (Lee & Vale)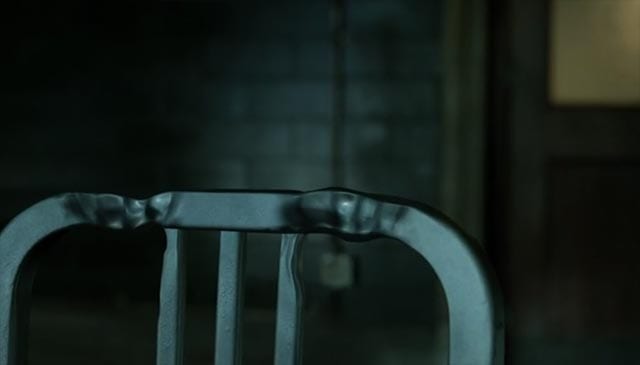 Abschließend gibt es noch zwei Erkenntnisse: Barnes wird tatsächlich zum Hulk. Zumindest, wenn er derart wütend auf sich selbst ist, dass er trotz jahrelanger Erfahrung und dem Wissen, dass da jemand hypnotisiert worden ist, minutenlang auf ihn einredet. Das war tatsächlich eine der wenigen Schwachstellen, die sich mir nicht ganz ergeben haben. Dafür haben wir aber einen schicken Designerstuhl gesehen.
Und am Ende zeigt die Serie, dass sie auch ruhige Töne kann. In der unspektakulärsten Schlussszene der bisherigen Serie gibt es mal ausnahmsweise keinen One-Liner, Cliffhanger oder sonstigen Aufbausch, ehe der städtische Schriftzug durchs Bild fliegt. Da geht sicherlich auch mehr, aber so konnte mich die Folge auch im Kleinen ein wenig überraschen.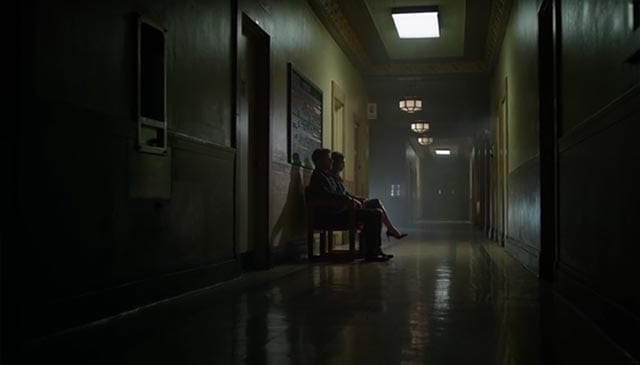 Nicht nur der Episodentitel hat mir diese Woche sehr gefallen. Man konnte noch einmal eine Schüppe drauf legen im Vergleich zur vergangenen Woche. Daher gebe ich mal keine vier Kronen, wie ich eigentlich vor hatte, sondern 4,5, damit die Relation passt. Viele gut geschriebene Zeilen, viele schön eingefangene Bilder und eine durch und durch spannende Story ohne nervige Ablenkung. Das Spiel von Benedict Samuel als Tetch gefällt mit weiterhin sehr, erinnert ein bisschen an die Durchgeknalltheit der Ledger-Jokers.

So darf es bitte weiter gehen, unbedingt! Es ist schön zu sehen, dass mal wieder Handlungen über mehrere Episoden erzählt werden und man mittlerweile weiß, wann man welche Figuren (Bruce und Co.) auch mal außen vor lassen muss, damit die Wirkung vollends aufgeht. Fragt sich nur, wie sehr Penguin kommende Woche gegen die Wand fährt. Der Arme tut mir jetzt schon leid…

Bilder: FOX

-->