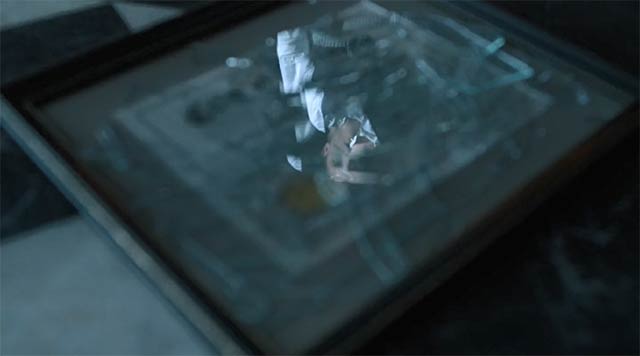 Gotham hat die kurze Zwischenjahrespause beendet und kommt eigentlich recht nahtlos wieder. Dabei gefällt mir schon alleine, dass so viele Figuren sichtbare Blessuren haben. Da ist eben nicht einfach alles vorbei, sobald der Abspann rollt. Auch wenn das beim eleganten Schwarz des Beerdigungsdresscodes vielleicht nicht wirklich schick ausschaut…
Und dann einiges doch verdammt schnell und es gibt direkt neue Entwicklungen, die kaum Zeit zum Verharren in den alten lässt. Ein Ersatz-Nygma verschafft Penguin einen kleinen Aufmerksamkeits-Moment. Die Frage, woher der nun plötzlich kommt, wird binnen einer Episode direkt über den Haufen geworfen. Nygma und Co. spielen ein interessantes Spielchen mit Penguin, der nur Augen für den "Geist" seines verstorbenen Vaters hat. Hier ist zwar zu schnell klar, wer hinter dem vermeintlich Übernatürlichen steckt, aber der "Mayor Stuff" vor dem anstehenden Interview hatte abdurchaus was.
"Well…" (Penguin)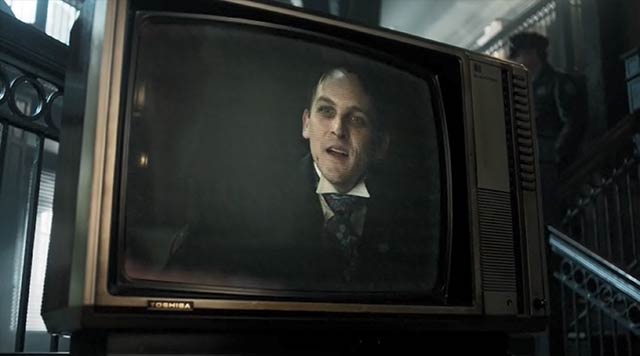 Nach vier Minuten im neuen Jahr gibt es direkt mal eine Portion Victor – könnte schlechter sein! Allerdings lässt er sich dann doch eher simpel außer Gefecht setzen und bleibt ansonsten passend zu seinem Hautton eher blass (aktions-seitig, in Sachen Sprüche und Ausstrahlung ist er natürlich weiterhin ganz weit vorn!).
"I. Never. Try." (Victor)
Wie Falcone und Lee ausmachen, wer Jim denn nun umbringen darf wirkt dagegen etwas… seltsam. Zumal dann binnen weniger Minuten und einem kurzen Gespräch mit dem "Executioner" eine komplette Wendung der Ereignisse eintritt. Die Szene selbst fand ich ja durchaus herrlich – Victor als spurender Hund, der strikt und klar nach den ihm aufgesetzten Regeln spielt.
"It's my business, not yours." – "That's a bit ridicolous seen as how I am standing next to you most of the time." (Jim & Bullock)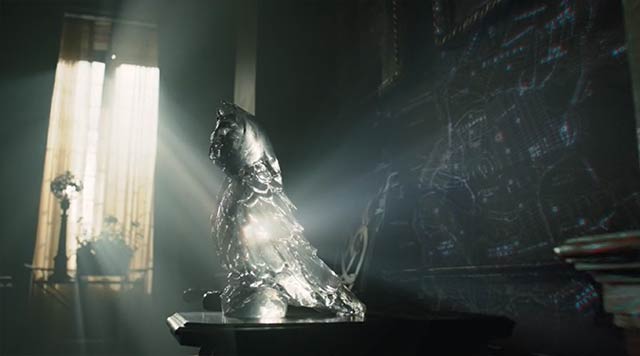 Aber jetzt mal ganz ernst: Cat soll 16 sein? Hätte die irgendwie (in ihrer Rollte) als jünger eingeschätzt. Ansonsten ist beinahe alles wieder gut mit Mami – yay. Neben einem netten kleinen "What's in the booooxxx?!"-Moment und der Tatsache, dass Alfred einen kleinen Crush hat, zeigt sich auch noch, dass die Glas-Eule innere Werte hat, die erst auf dem zweiten Lichtblick erscheinen. Es werden also fleißig in alle Handlungsrichtungen weitere Schritte begangen.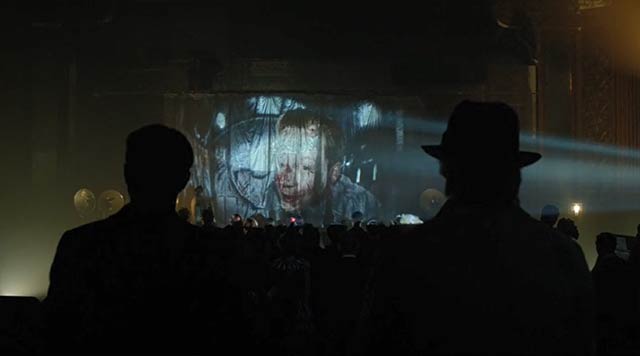 So auch beim eigentlichen Hauptaufhänger der Folge: Eine Tote wandelt unter den Lebenden um erneut zu sterben. Nach einer Ultrakurzinvestigation finden Jim und Bullock eine Maniax-Anhängerschaft, die sich in einem leerstehenden Kino trifft, um dem großen Jerome zu huldigen. Ja, er fehlt mir auch irgendwie… Nur gut, dass diese ganze Wiederauferstehungs-Nummer mittlerweile sehr en vogue ist.
"Doesn't anyone stay dead in Gotham anymore?!" (Bullock)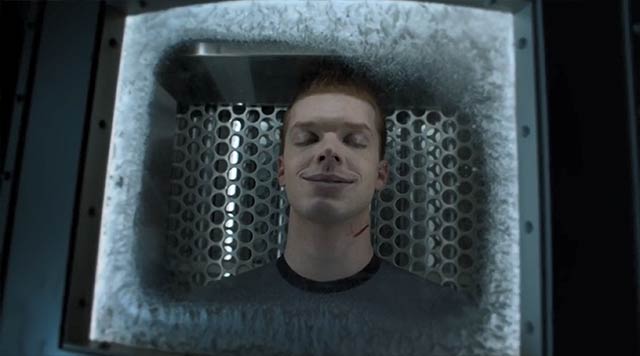 Ein Auftakt, der mich leider nicht gänzlich überzeugen konnte. Viele eigentlich ganz nett erdachte Momente konnten nicht wirklich greifen, da die Auflösungen zu vorhersehbar waren – schon alleine durch das "Previously" vor der Sendung. So blieb es ein solider Auftakt zur zweiten Staffelhälfte, nicht mehr, nicht weniger.

Bilder: FOX

-->