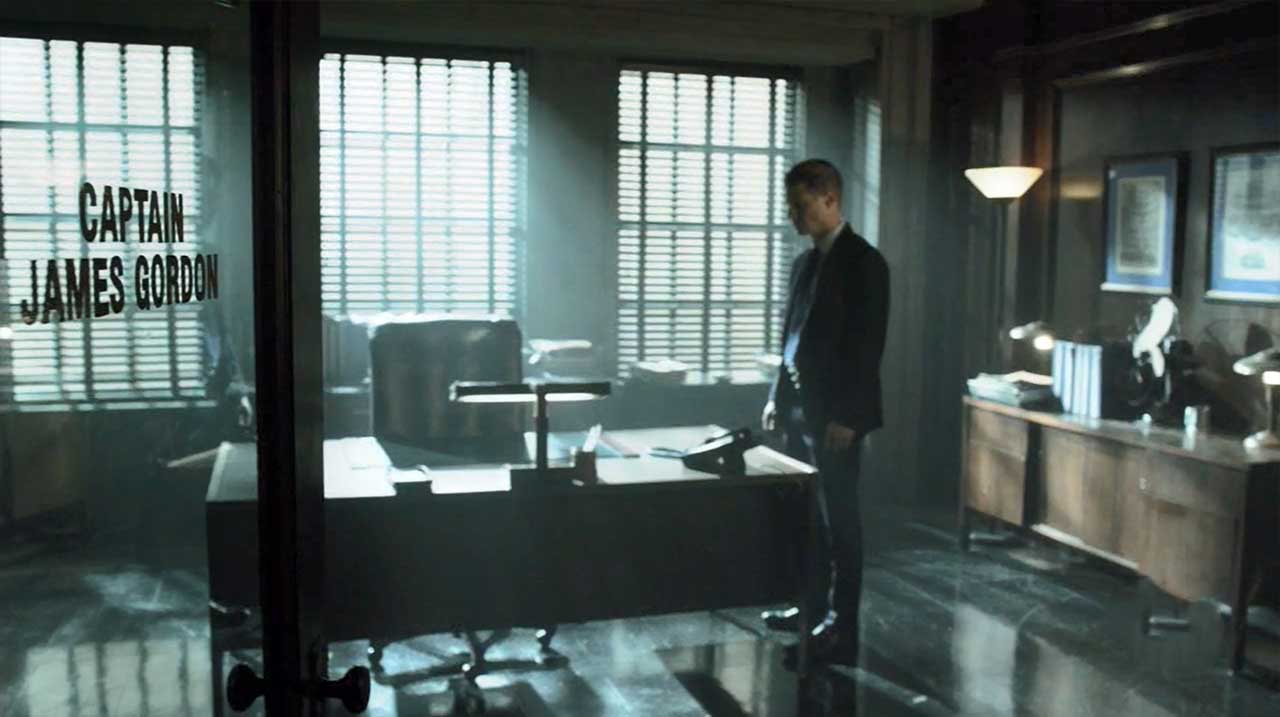 Spannung, Spiel und als Hauptspeise eine große Portion Moral – "Gotham" hat diese Woche wieder ordentlich was aufgetischt, also schnell die Pastetenreste auffutern und los!
"There are two Gothams: the 'Haves' and the 'Have-Nots'." (Pyg)
Zu Beginn gibt es ein interessantes Gedankenspiel mit Rückbezug auf Staffel 1: Was wäre anders gelaufen, wenn Jim Penguin umgebracht hätte? Schön zu sehen, dass sich die Figuren mit der Vergangenheit beschäftigen, auch wenn ich fürchte, dass wir Bullock fortan deutlich weniger zu sehen bekommen werden.
Zum eigentlichen Fall. Pyg lockt Obdachlose in seine Schweinefalle, gibt sich pastetisch pathetisch, aber auch zum ersten Mal (gleich doppelt) ungewohnt fehlerbehaftet. Der doch "verdammt gute Polizist" Gordon kommt ihm gleich zweifach auf die Schliche. Beim ersten Mal an der Papierfabrik frage ich mich, wer denn bitte den Van gefahren haben soll? Zuvor saß kein Fahrer drin und der Professor konnte niemals so schnell in die Fahrerkabine gekommen sein, geschweige denn, das Auto anzulassen, etc.
Deutlich ersichtlicher war da schon sehr früh, dass die "People Pies" beim Fundraiser im Waisenhaus serviert werden dürften. Auch wenn natürlich inszeniert, gefällt mir, dass die Handlungsstränge zusammen gekommen sind und das sogar ein bisschen begründet worden ist. Den Song hätte für meinen Geschmack nicht gebraucht und irgendwie hatte ich mich auf den Moment gefreut, in dem während des Essens gefragt wird, ob es schmeckt, um dann die harsche Wahrheit zu überbringen, aber so war das auch ganz nett dargeboten. Nur wie "ganz Gotham" diesen großen Akt hätte mitbekommen sollen, ist mir etwas schleierhaft. Ebenso, dass Penguin schneller an Jims Tischende war, als selbiger schießen oder Pyg reagieren konnte – naja.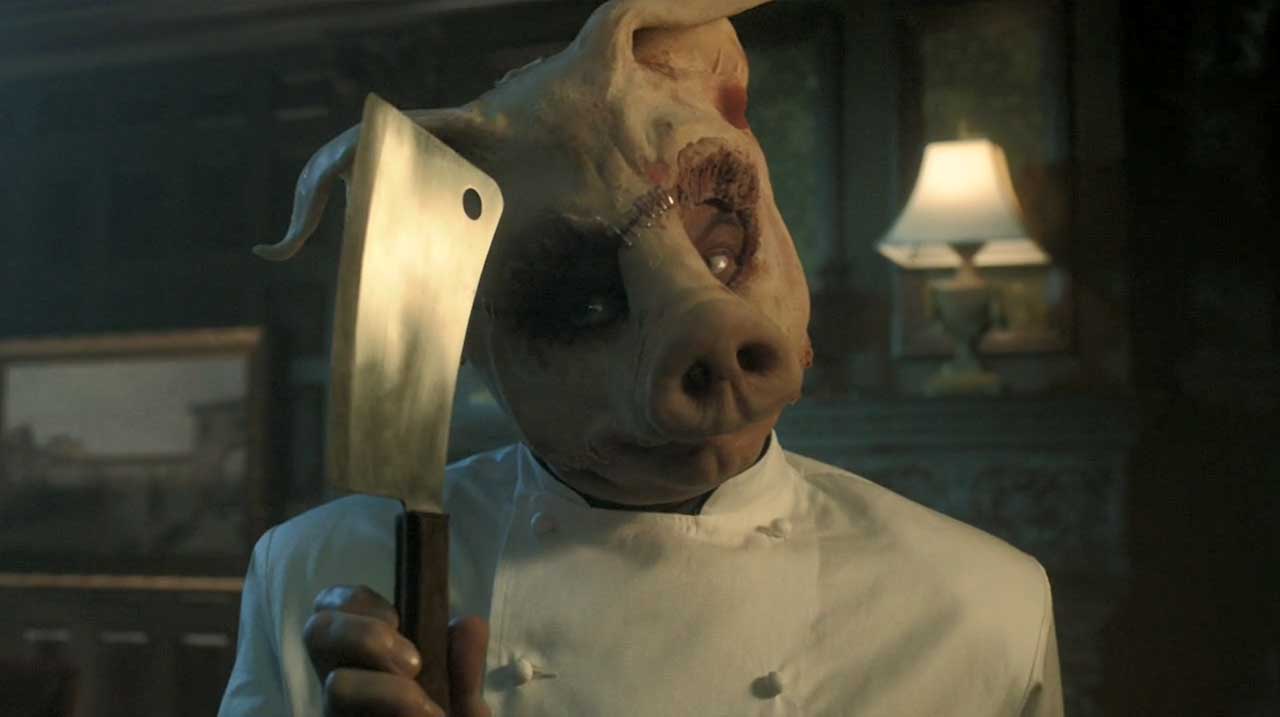 "Despite appearances, I am NOT an animal. Huh-chhrrrr!" (Pyg)
"Where's breakfast?" – "Breakfast was produced and consumed by yours truly at breakfast time, it is now fast approaching lunch in, Master Bruce." (Bruce & Alfred)
Wo wir bei Schweinereien sind – das störrisches Pubertät-Batmännchen versucht nicht nur, seinen Platz in der Welt, sondern auch in der Villa zu finden. Dabei fällt mir auf: Hat Alfred eigentlich abgespeckt?
"If you really wanna help me, you can stop being my father and start being my butler. Clean this place up." (Bruce)
Ein kurzes "you should be good" und weg – ohne Tschüss zu sagen, tz, tz…! Die Szene mit dem Sanitäter wirkte genauso komisch wie die Tatsache, dass der stumm(erscheinend)e Martin beim Gruppenlied mitsingen sollte. Schade, ich hatte mich auf das Zettelsolo gefreut. Dafür hat er am Ende noch eine total unsinnige und seltsam effekt-überfrachtete Rückblende erhalten. Den Kuss hatten wir doch gerade erst gesehen? Das hätte man eleganter lösen können (mit einem Schnitt zum spähenden Jungen, oder eben gar keinen visuellen Beweis, was gar noch Spekulationen zugelassen hätte).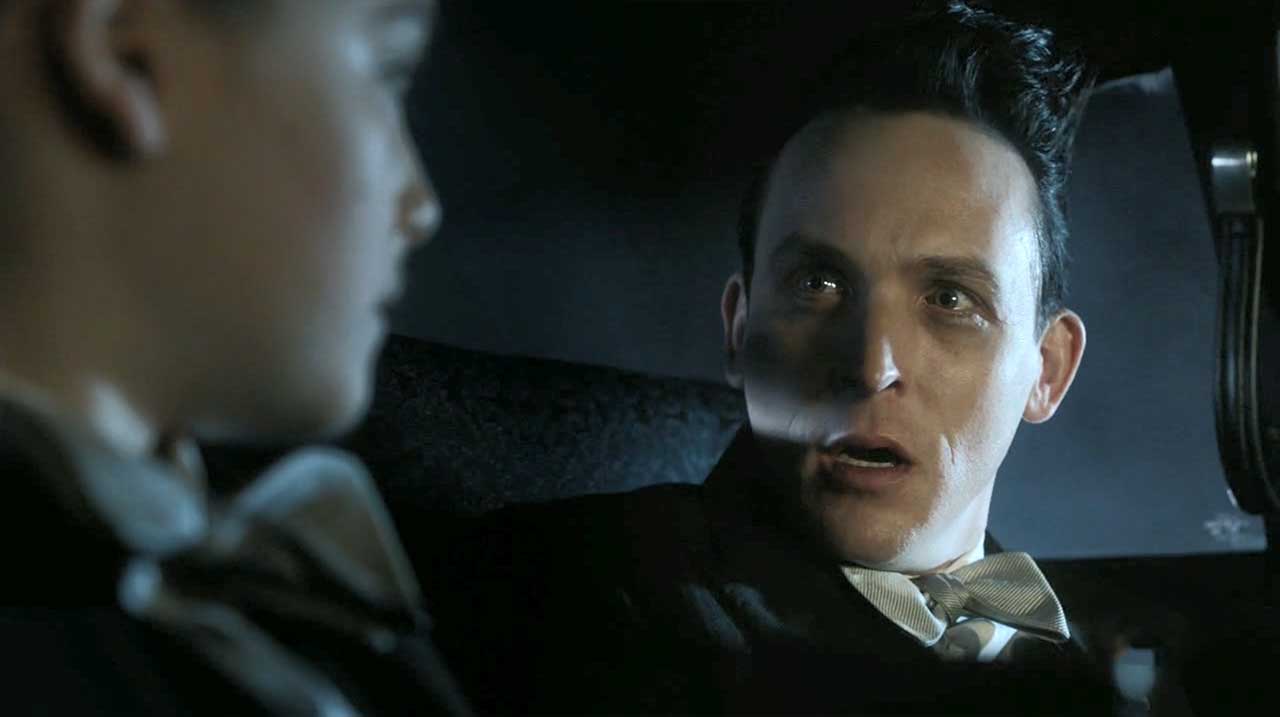 Insgesamt fühlte sich die Dramaturgie deutlich besser und die Erzählweise kompakter an. Hier und da gab es ein paar Logiklücken in der nicht immer runden Inszenierung, aber das war deutlich schmackhafter als zuletzt – trotz der wenig appetitlichen Pastetenfüllungen. Auch, weil mir das Spiel von Michael Cerveris sehr gut gefällt. Ich glaube zwar, dass da noch immer eine Menge Luft nach oben ist, aber 3,5 Kronen fühlten sich dann doch zu wenig dafür an.

Bilder: FOX

-->