Um es vorweg zu nehmen: Diese Folge "Gotham" war aber mal sowas von ätzend! Also, aufgrund giftgrünem Nervengas, das die leidvolle Hauptrolle gespielt hat. Ansonsten war die Episode nämlich erfreulich toll.
Alles beginnt mit einem Hoffnungsschimmer für Jim, der jetzt endlich aber wirklich irgendwann mit Sicherheit vermutlich stattfindende Hilfe vom Festland versprochen bekommt. Dazu die aufkommenden Vatergefühle – ein Hoch auf die Zukunft!
"I know, we've had our differences.." – "You tried to kill me, Barbara.. Twice" – "That was years ago!" (Barb & Lee)
Okay, eigentlicher Beginn war diese kleine Silvesterraketen-Show. Dass wild um die Bedeutung der eingeritzten "Z" getüftelt wird, während vermutlich jedes Kleinkind auf "Zorro" gekommen wäre, fand ich sehr schön, aber vermutlich auch nur, weil ich selbst zu blöd war, den Zusammenhang zu sehen. Dazu eine "Schachgang"?! Großartig surreal! Fast so, als würde man eigentlich aus Meilen Entfernung neongrün leuchtende Chemikalien erst entdecken, wenn man drei Meter vor dem Gebäude steht ("Ach, schau mal!")…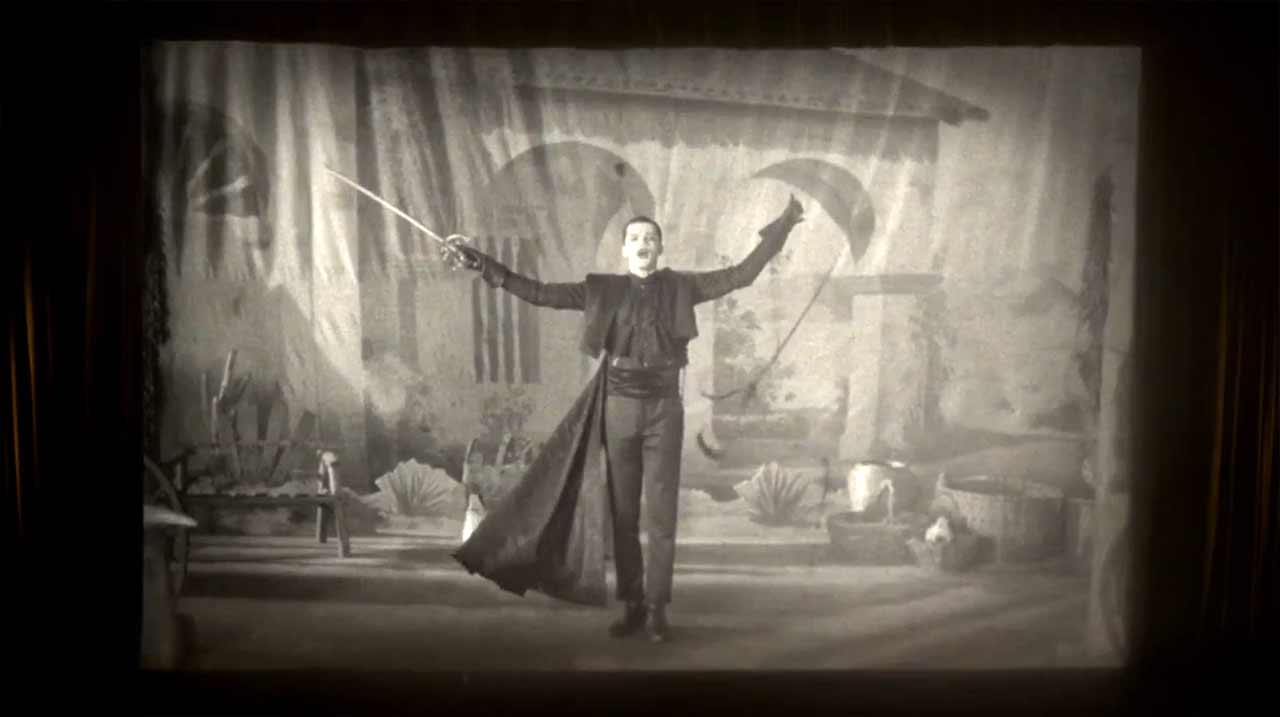 Bis auf ein bisschen Barb-Firlefanz drumherum gefiel mir an der Folge, das so ziemliche alle zunächst lose erscheinenden Elemente zusammengehört haben. Tetch hat wild herum hypnotisiert und allerspätestens bei Echos Auftritt dürfte auch klar gewesen sein, für wen. Jeremiah hat tatsächlich Bruce' Eltern nachbauen lassen. Und seinen Tunnel, der bei all dem Zeitstress erstaunlich geräumig ausgefallen ist. Dazu noch ein gehirngewaschener Alfred – fertig ist das exklusive Privatschauspiel.
Wir müssen uns dann noch laut von der Wayne Manor verabschieden und leise von der Hoffnung, dass Selina bei der Konfrontation mit Penguin so etwas wie "Katzen verspeisen Vögel – auch nicht fliegende!" sagen würde. Schade, Chance vertan (sollte FOX noch an Drehbuchautoren interessiert sein, schreibt mich an!).
"You could help me to the Green Zone?" – "Of course. It's that way!" (Alfred & Penguin)
Jeremiah will Bruce nicht nur weitere Schuldgefühle für den Tod seiner Eltern einreden, sondern mit dem angeblich spontan erfolgten Besetzungswechsel einen weiteren traumatischen Moment mit debil grinsendem Absender verschaffen. Lee und Jim als Elternersatz, das passt irgendwie. Genau, wie die Tatsache, dass die Chemikalien farblich passend in der "Green Zone" geparkt wurden.
Der vielleicht etwas unnötig erscheinende Drang Jeremiahs, sich mit Bruce zu verbinden wird durch die Wichtigkeit der nachgestellten Situation legitimiert. Batman wird aus dem Überfall-Moment in der Gasse geboren, das steht fest und wurde bereits etliche Mal in diversen Neuauflagen und Reboots durchgespielt. Gerade eine Entstehungs-Serie wie "Gotham" kann dem nochmals Nachdruck verleihen und anhand dieser mehr oder weniger rahmenhaft angelegten Doppelinszenierung in der ersten und letzten Staffel parallel zeigen, wie die Figuren und ihre Beziehungen zueinander im Laufe der Zeit gewachsen sind.
"Without me, you're just a joke! Without a punchline." (Jeremiah)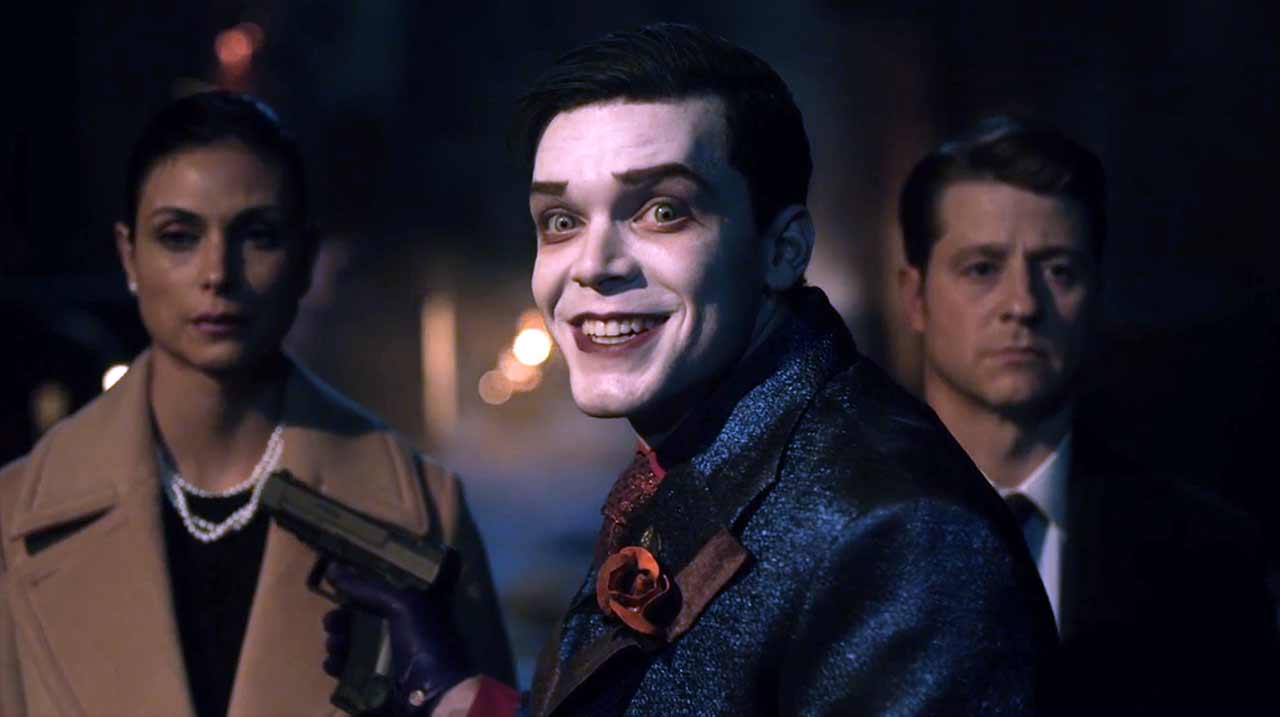 Dann geht es alles doch recht schnell und Jeremiah erlebt analog zu seinem Bruder Jerome einen abrupten Fall, der auch visuell ähnlich eingefangen worden ist. Bis auf den etwas billig erscheinenden Effekt beim Eintauchen in das giftgrüne Bad. Da hat mir der Übergang zu Jims Flussverseuchung schon besser gefallen. Sieht aus wie am "St. Patrick's Day"…
Am Ende kam dann doch etwas "O.C. California"-Feeling auf. Viel Gefühlsduselei (seien es halbgare Liebgesgeständnisse oder aufkeimende Muttergefühle). Als GZSZ-schen Cliffhanger wurde die Rettung auf vorerst unbestimmte Zeit verschoben und natürlich ist Jeremiah noch am leben?! Oh man, wenn Doctor Strange das mitbekommt… Dümmer als das wäre eigentlich nur noch die Idee, ein eigenes U-Boot zu bauen…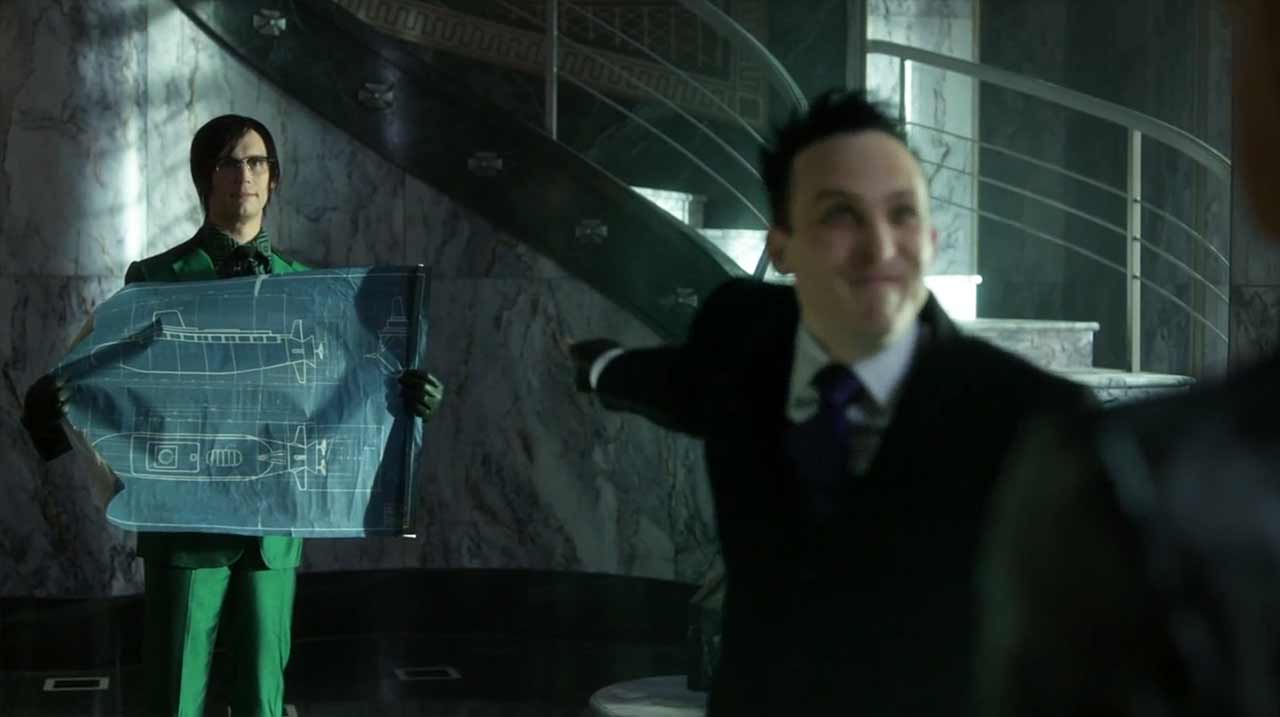 Ich mochte die Folge bis auf kleine Einzelheiten sehr. Es war viel von diesem alten Batman-Vibe zu fühlen, mit Bomben, Timern und comichaften Überzeichnungen. Auch war die Bruce-zentrierte Handlung um seinen prägenden Moment wichtig und standesgemäß erzählt. Dennoch haben gerade diese alt anfühlenden Szenen so ihre Macken gehabt. Alles in allem war das aber alles andere als ätzend und eine der besten Folgen der bisherigen Staffel! Fraglich wird jetzt natürlich, wie das (vorläufige?) Fehlen von Jeremiah aufgefangen werden kann. Merklich steht und fällt das Epische mit seinem Auftreten. Viele Episoden bleiben nicht mehr, um ihn noch wirksam wiederbelebt zu bekommen.

Bilder: FOX

-->