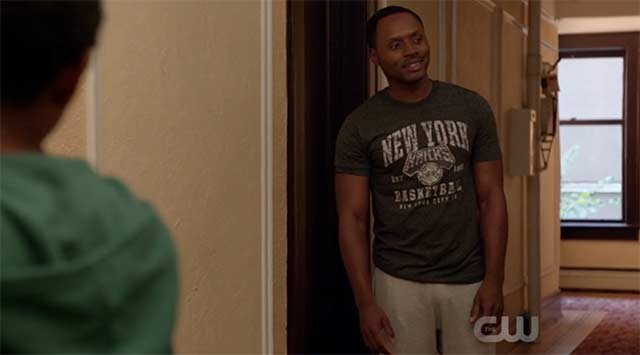 Man merkt förmlich, welch neue Dynamik bei "iZombie" durch die Vorkomnisse der vergangenen Staffel Einzug gehalten hat. So konnte erfolgreich vermieden werden, dass sich ein 08/15-Schema etabliert und zu langweilen droht. Dazu schafft es die Serie, mehr und mehr das "Wöchentliche" mit dem "Übergreifenden" zu verbinden.
"Fighting up the ladies – you know how it is. Or maybe don't…" (Wally)
Diese Woche erhalten wir aber vor allem jede Menge Clive-Time. Für alle, die – wie ich – vergangene Woche rätselten, ob man nicht irgendwas vergessen habe, wird seine Beziehung zum kleinen Jungen Wally aufgeklärt. Der hatte nämlich nebenan gewohnt und es vor allem nicht leicht mit dem gewalttätigen Vater. Eines führt zum anderen und wir haben eine sehr emotionale Geschichte, wirklich sehr überzeugend gespielt von Malcolm Goodwin. Und ganz nebenbei droht der neue Detective dem ganzen Z-Thema auf die Schliche zu kommen…
"There's not a lot of brainstormers in your group, huh?" (Detective)
Heute auf dem Speiseplan (endlich kann ich das mal wieder schreiben!): Delfinsprechender 80s-Rockmusik-Fan-Dad und pubertierende Tochter. Clive ist das erst Mal beim Foodporning dabei – und sichtlich verwirrt. Die Situation mit der "wer isst wen?"-Frage hat mir sehr gefallen und auch wenn es sehr vorhersehbar und klischeehaft ist: Mädchen-Major war der Hammer! Best. Brain. EVEEEEEERRR! Totally bff.
"Look at us – all working together to solce misteries. We should get a van and a dog!" (Ravi)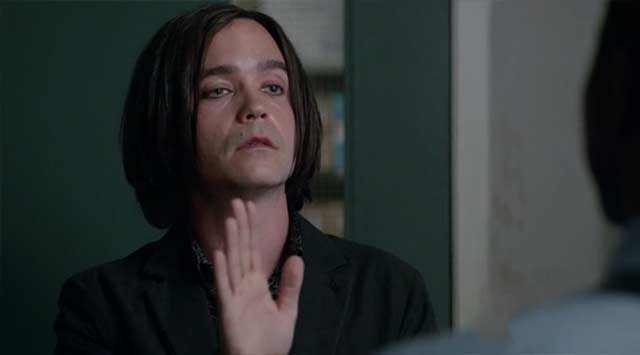 Dazu gab es noch den neuen Techniker, der creepy ist, aber durchaus unterhaltsam daher kommt. Gefällt mir irgendwie. Ansonsten noch etwas "Game of Thrones"-Bingewatching mit einem Neunjährigen, etliche unterhaltsam geschriebene Dialoge und einige interessante (wenn auch hier und da künstlich wirkende) Übergänge.
"Everytime there was nudity or a beheading I was like…" (Clive)
"WHAAAAT?!" – "Zip it!" (Teenager-Major & Papa-Liv)
Das war dann durchaus eine gute Verstrickung aus Wochenfall und übergeordnetem Handlungsstrang, kurzweilig erzählt, auch wenn der Wochenfall natürlich nicht DIE Tiefe hatte. Da darf gerne mal wieder etwas Fordernderes und länger Erzähltes her. Aber ist ja erst Staffelbeginn. Und 21 Monate und 21 Tage nach dem Ausbruch, wie wir erfahren haben.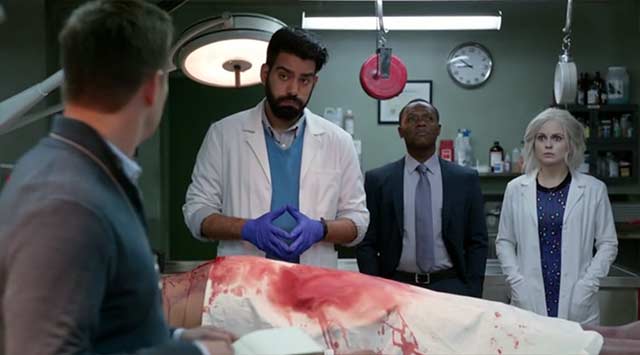 Insgesamt eine bessere, wenn auch keine geniale Episode. Aber es wurde eben so gut wie nichts falsch gemacht. Dazu ein netter Dreh mit den Zeitebenen in der Erzählung und insgesamt (abgesehen vom Familienmord und der Gefühlslage Clives) eine positive Grundstimmung. So kann es gerne weiter gehen. Oder besser werden.

Bilder: The CW

-->