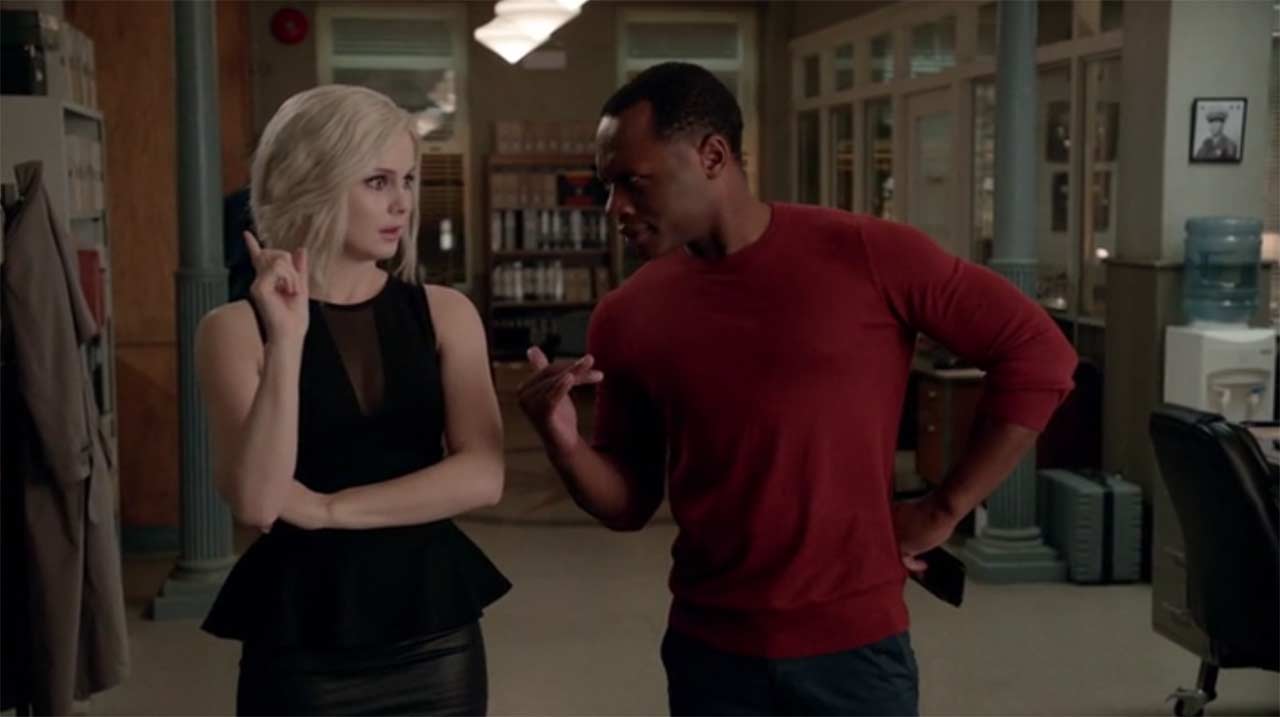 Gourmet-Hirn oder Einheitsbrei – was tischt uns "iZombie" diese Woche auf? Eine Mischung aus beidem, vor allem aber jede Menge gut geschriebener Script-Zeilen.
Alles startet mit Major samt Asthma-Inhalator an der Front – aber welche eigentlich?! Ach egal, es scheint lediglich der Klarstellung zu dienen, dass sich die Z-Warriors auch in themenferne Krisengebiete versetzen lassen, um den Ernstfall zu trainieren. Und ganz nebenbei hilft man nicht nur ein paar unschuldigen Zivilisten, sondern auch dem eigenen Frischfleisch-Vorrat. Und mit übernatürlichen Kräften ist es auch gleich viel einfacher zu gewinnen.
"Are you okay, bud?!?" – "Yeah… just a flesh wound. 35 flesh wounds." (Partner & Major)
Viel unterhaltsamer als dieser "echte" Krieg ist der in den verruchten Betten der Kellerverließe, den wir serviert bekommen. Domina "Sweet Lady Pain" steht auf der Speisekarte und bietet dank glühender Aufmotzung allerklarste und superlange Visionen. Wirken jetzt nicht soo viel länger als sonst für uns, aber plötzlich meint jeder um Liv herum ihre Abwesenheitspassagen wahrzunehmen.
"We may need to reboot her…" (Vivian Stroll)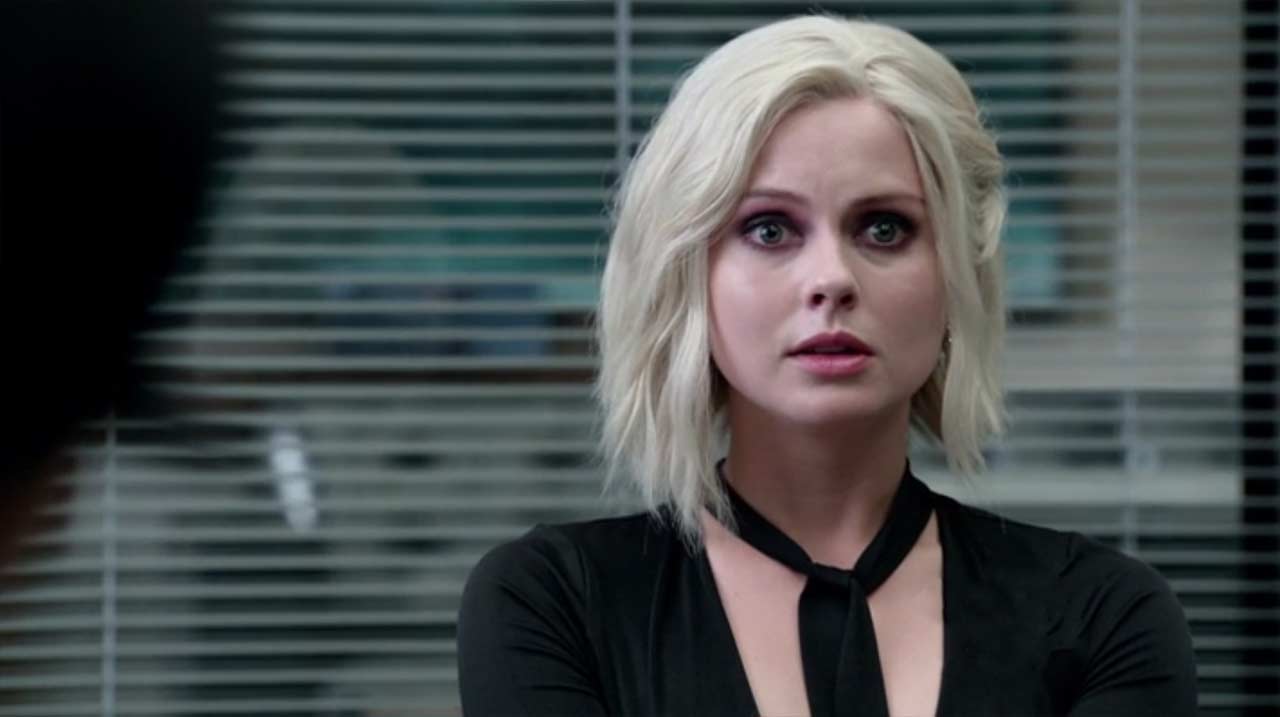 Und hätte ich diese Folge gesehen – was ich hiermit in keinster Weise weder bestätigen, noch abweisen möchte – könnte ich meinen, es hätte im Dunstzuge möglicher Ermittlungen verdammt viele gute und notierenswerte O-Töne gegeben. Vielleicht. Vermutlich. Hier:
"A remote – I wonder, what it controls…" – "Do you see anything vibrating?" (Clive & Liv)
"Draw the nipples, Jimmy!" (Liv)
"I'm a married man, detective – I already give wayyy too much money to a woman who abuses me." (Nachrichtensprecher)
"Are there any other question you'd li"ke me to expertively evade?" (Anwalt)
Das Schauspiel beinahe austauschbarer Verdächtiger – zumindest, was den Quaksalber-Status angeht – hat mir sehr gefallen. Lauter redwillige Nichtsreder – und schon sind wir bei unserem Verschwörungstheoretiker angelangt. Der hat leider erstaunlich viel zu sagen und liegt damit so überhaupt nicht falsch. Der Versuch, ihn einzulullen schlägt fehl, dafür ist man nun näher dran am Aufrüstungsirrsinn der "Gegenseite".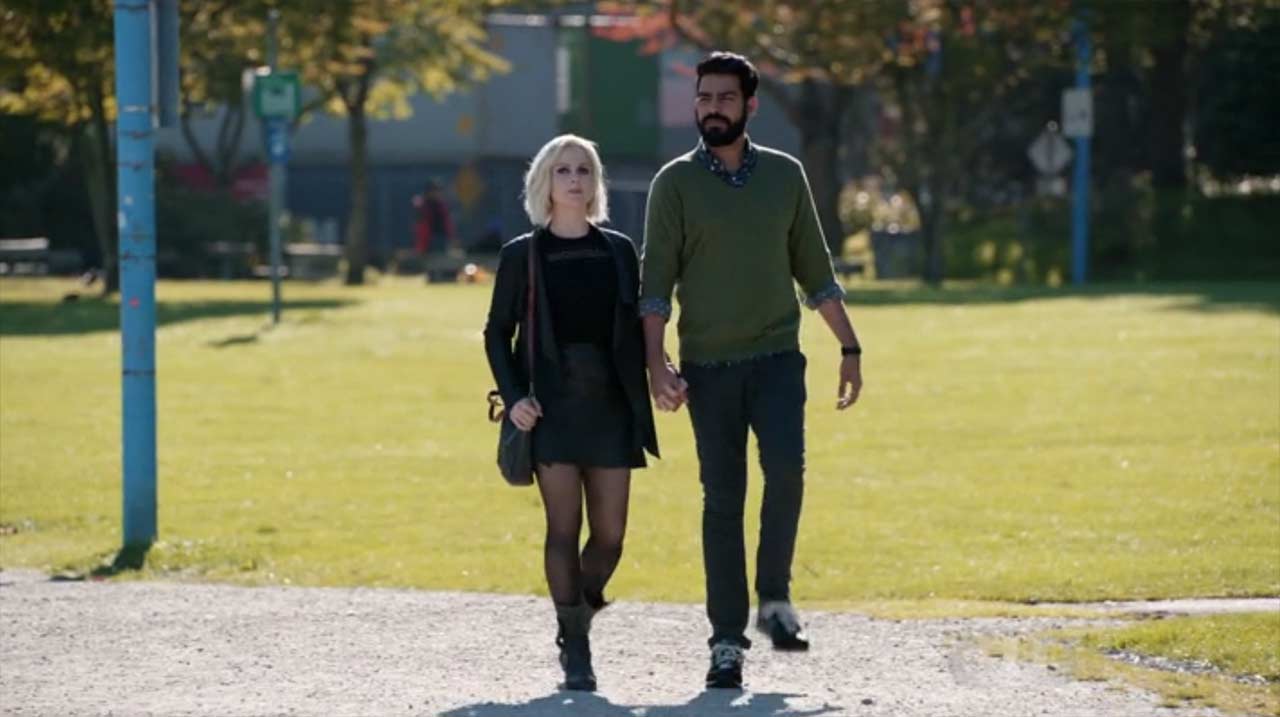 Und dann gibt es da noch die beinahe auflockernde Emotions-Schiene. Zunächst einmal sei festgestellt: Ravi funktioniert einfach perfekt und total unauffällig unter Druck!
Ansonsten erfreut sich "The Scratching Post" bereits größerer Beliebtheit – was mich irgendwie komplett kalt lässt. Dann doch liebe eine vor Liebe und Schnulz nur so triefende Stichwunde an Abschlussszene. Der Liebes- wie Wundenvoller Major heilt, um dann die Heilkur zu nehmen. So zumindest der geniale Plan. Stellt euch vor, Major nimmt dir Kur und vergisst gar nichts, weil Blaine alles nur spielt?! So ein bisschen Fahrt muss diese Geschichte nun schon langsam mal aufnahmen…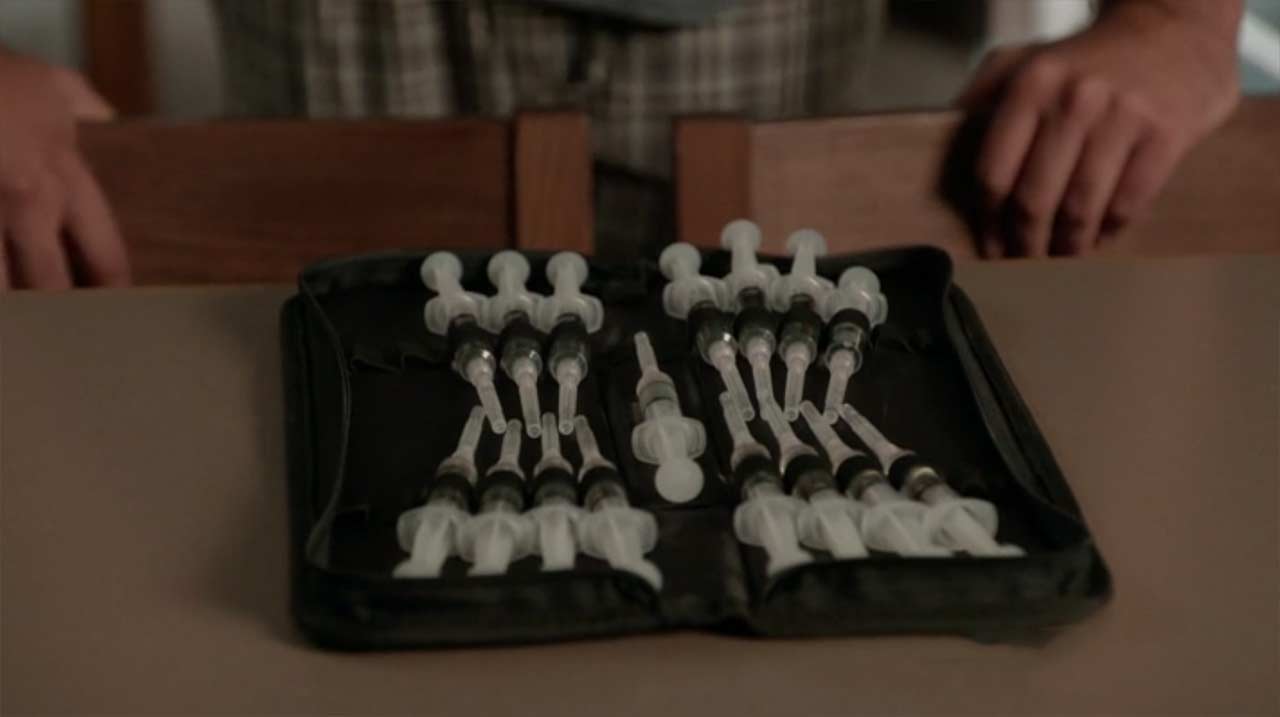 Wie eingangs geschrieben: Nicht Fisch, nicht Fleisch, nicht Tofu. Das war okaye Mensa-Kost, eine halbe Krone aufwärts geht es bei mir aufgrund des One-Liner-Feuerwerks in der ersten Episodenhälfte (ich kam kaum mit beim Notieren). Ansonsten fehlt mir ein bisschen der Biss. Die Wochenfälle scheinen nur noch schmückendes Beiwerk, damit Liv ein paar kuriose Rollen ausprobieren kann. Die ganz große Connection hinter ihnen fehlt (noch). Dazu verschwinden einige Figuren (Blaine und Peyton?) einfach immer mal und gewisse Handlungsstränge (Scratching Post) werden nur halbgar angerissen, wissen aber noch nicht recht, wohin sie führen sollen. Aber auch hier dürfte nach der gelungenen Eröffnungsfeier denke ich zeitnah Zug in die Geschichte kommen. Hoffentlich.

Bilder: The CW

-->