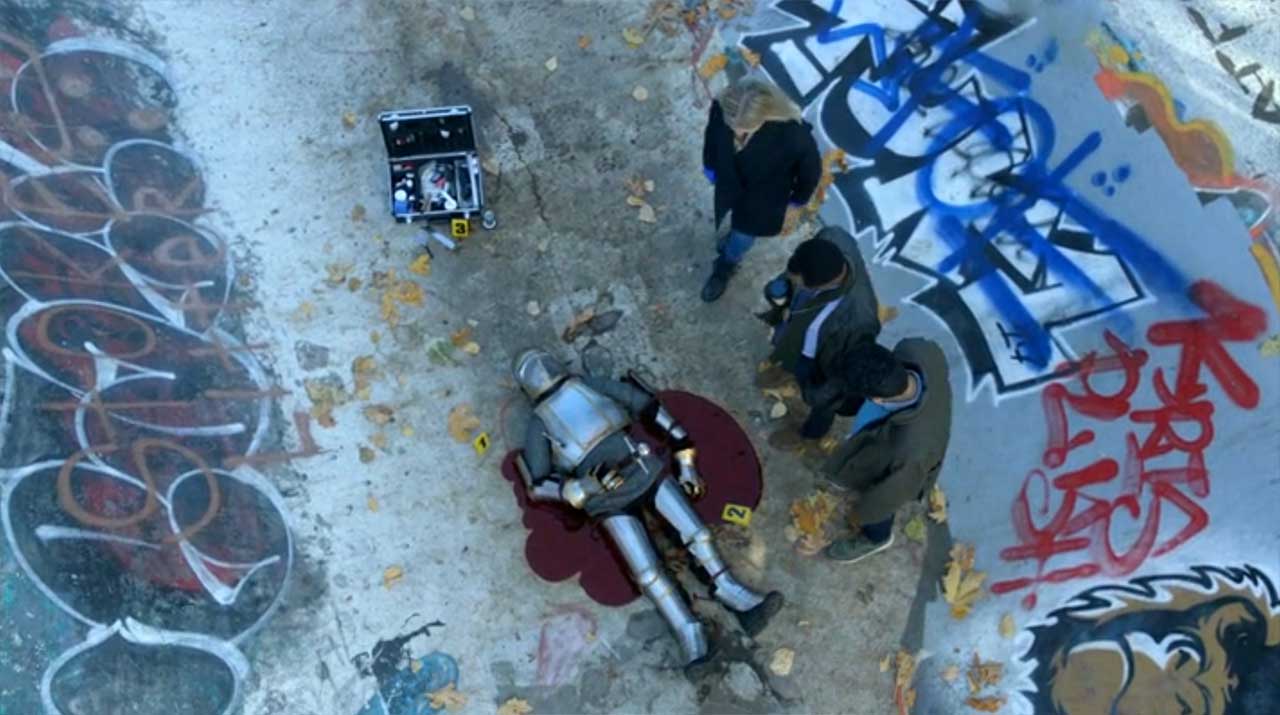 Dass das auf Comics basierende "iZombie" mittlerweile nicht nur Nerds bekannt ist und somit vielerlei Zielgruppen bedient, wurde uns diese Woche vor allem eingangs des Öfteren bewusst gemacht. Vor allem Ravi musste da als Vorzeige-Nerd hinhalten, kennt er doch Star Trek-Bösewichte und als einziger (What?!) die Tardis. Solide Schwertskills hat er auch noch auf Lager, schau mal an.
"Filmore Graves is the Borg…" (Liv)
Beim Wochenfall (der meiner Meinung nach mit "Knight of the living dead" durchaus auch zum Episoden- statt Kapitel-Screen-Titel hätte herhalten können) geht es passenderweise auch um "Nerdkrams". Rollenspiele, ohne "Sitzenbleiben und Würfeln", dafür mit "coole Verkleidungen und Waffen". Entsprechend dieses Mal auf der Speisekarte: Ein Professor für mittelalterliche Geschichte mit LARP-Vorliebe. Und eine Zombie LARP-Gruppe. Und ein Zombie Fight Club.
"I suppose to find an answer based more on reality." – "Well, I'm sure you find one – once the zombie examiner eats the victims brain." (Clive & Ravi)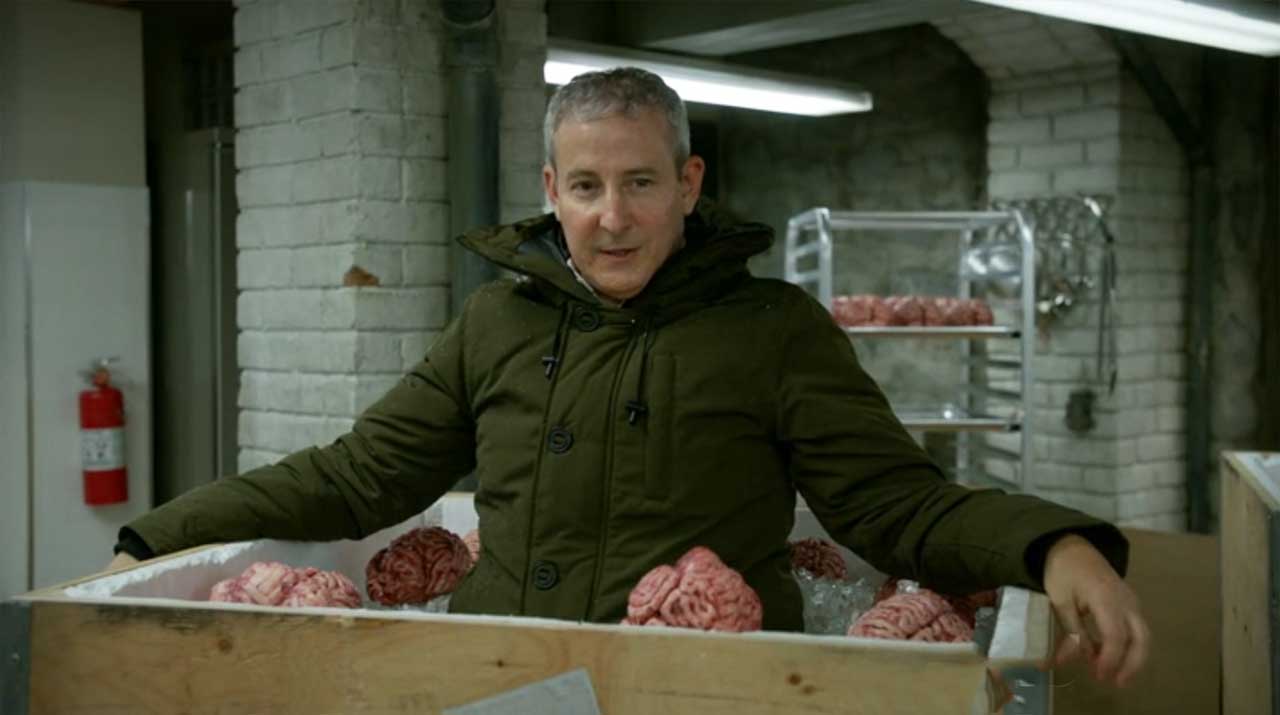 Zum kurzen Zwischenspiel kommt Mr. Boss quasi gottgerufen mit der Frisch-Fleisch-Fuhre daher und weiß die Prophetenanhängerschaft als Dienermenge rekrutiert zu bekommen. Da schwingt mal wieder viel Wohlwollen im Bezug auf Timings, Zufälle und vor allem Leitbereitschaft diverser Figuren mit, aber grob ist das alles noch vertret- und erklärbar.
"You get halfsies on the cash, of course…" – "Not thirdsties?!" (Mr. Boss & Don E)
Major schwingt derweil die Schmalaxt und biegt sich (bzw. anderen) das Glück zurecht. Hier wird es tatsächlich noch interessant, wie weit er sich moralisch verbiegen kann und in wie fern er derart zwischen den Stühlen die Coolness bewahren kann.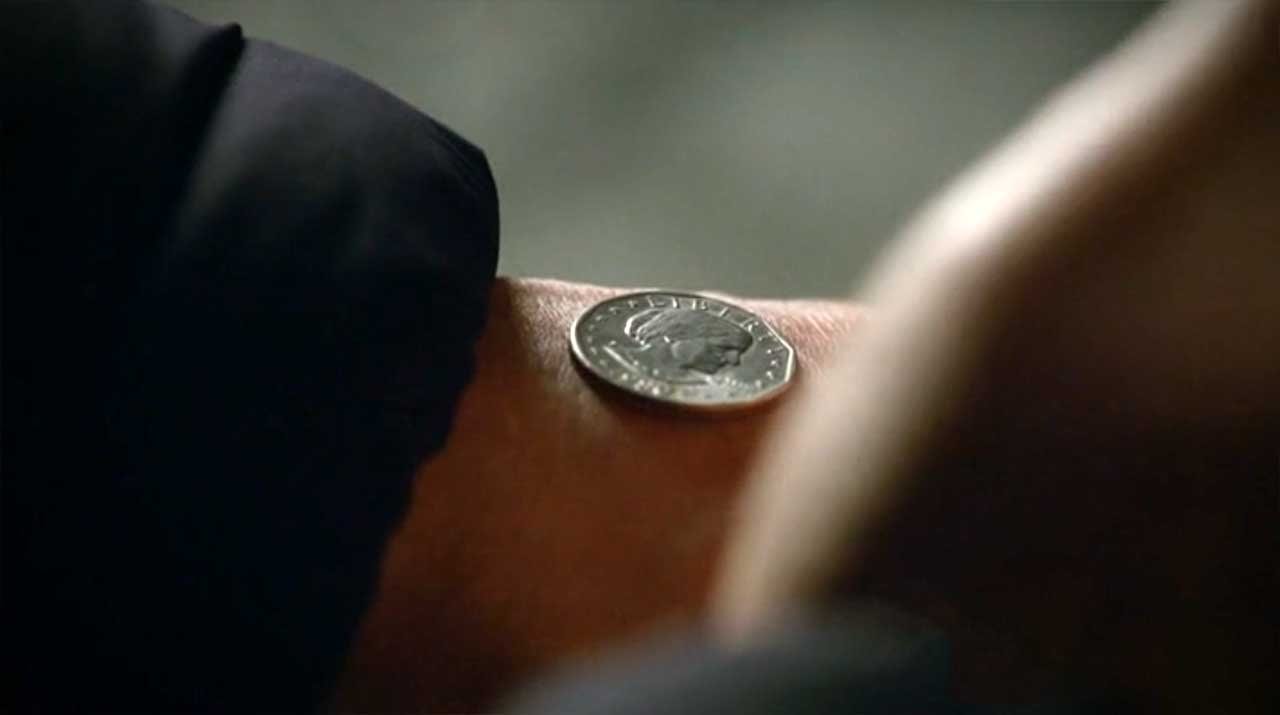 Die eigentliche Hauptstory war zunächst eher langweiliges Polizei-Handwerk. Der angebliche Zombie war keiner, ein Unfall – passiert. Schnell wurde klar, dass da noch eine Vision folgen müsse – und siehe da: Affaire. Mittlerweile ja auch eher so ein Standard-Ding geworden.
Überraschender war da schon, weshalb Neu-Renegades Kratzer am Ende nicht funktioniert hat. Hat Liv ihr Mojo verloren? Wohl eher nicht. Ausschlaggebender dürfte sein, welche Krankheit die kleine nach New Seattle geschmuggelte Dame hat oder welchen anderen Dingen sie bereits ausgesetzt worden ist. Ein erster Hinweis auf eine mögliche Ausrottungs-Option gegen die Zombies?
Das war okay, mehr aber auch nicht. Positiv fand ich, dass alle Stränge mittlerweile irgendwie zusammenkommen. Mr. Boss kam mir zwar etwas zu überraschend aus der Kiste gesprungen und ich fand zudem störend, dass Liv die GANZE ZEIT über im Rollenspielmodus sprach. Ja, das hört sich lustig bis interessant und für ein paar verstörte Reaktionen war es auch gut, aber als ob der Professor ständig so reden würde. Durch die weitreichenden Entwicklungen vor allem am Ende der Episode gehe ich dann doch wohlwollend auf 3,5 Kronen.
Also mit zugekniffenem Auge könnte man Ravis Statement teilen: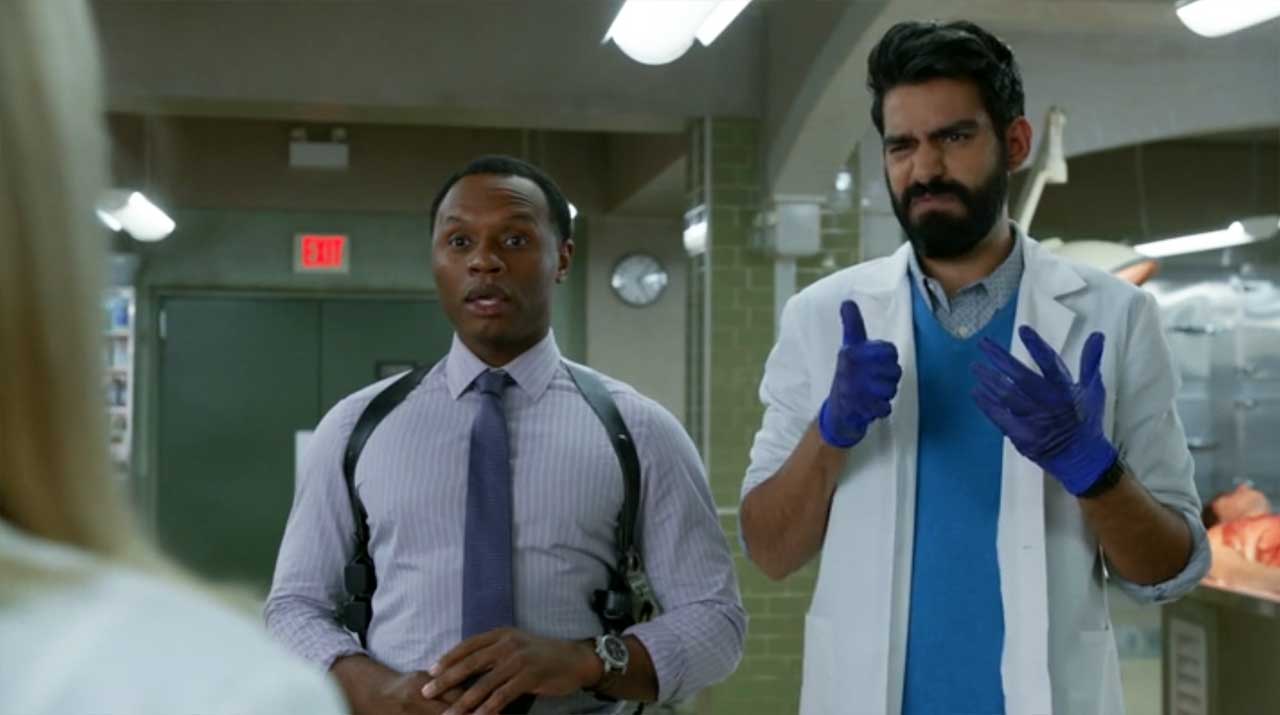 Bilder: The CW

-->