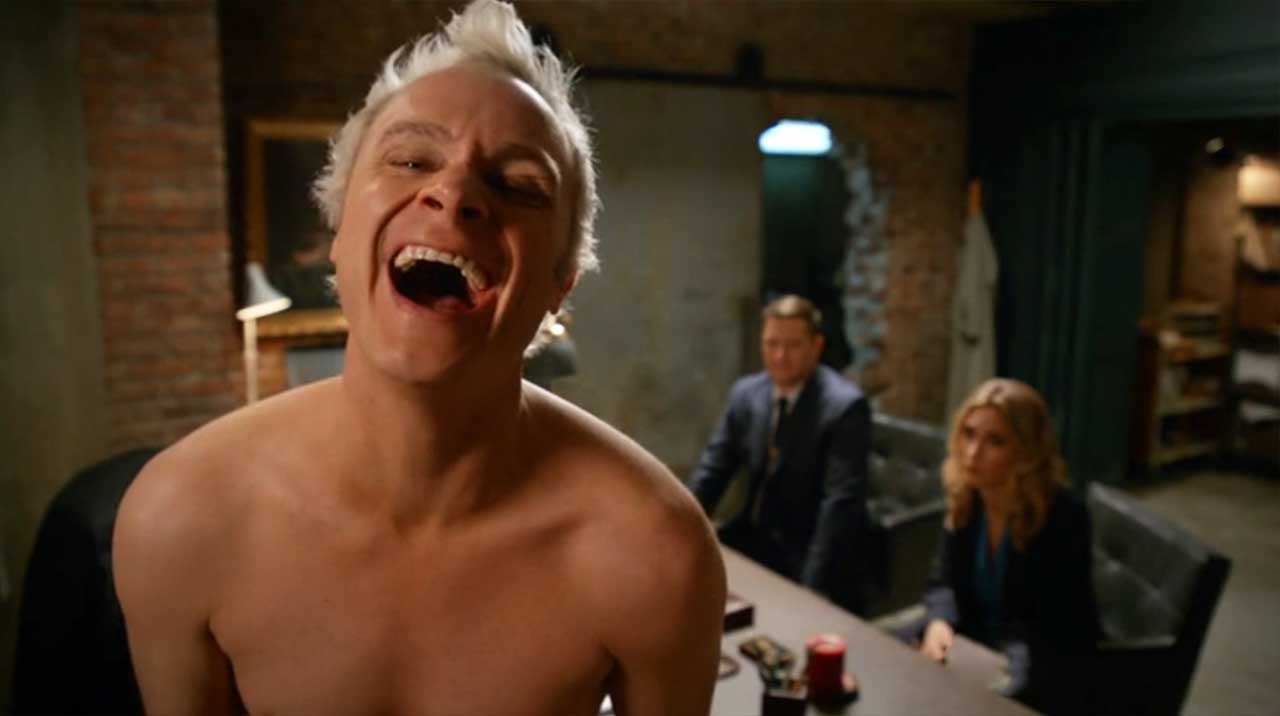 Diese Woche gibt es eine besondere Folge "iZombie" für uns. Keine besonders gute, eben einfach eine, die mit vielen originellen Kleinigkeiten daher kommt. Leider gehört eine packende und spektakuläre Geschichte nicht zu den "erwachsenen Dingen", die uns erwartet haben.
"I know, he's supposed to be the big bad, but I end up rooting for him, even though he's doing truly vial things." (Ravi)
Die erste angenehme Besonderheit, die sich durch die Dreiviertelstunde zieht, ist der selbstbezogene und ironische Umgang mit Szenenwechsel. Der Schnitt zu Blaine nach dem obigen Zitat, der spätere Übergang zum Genie Don E oder auch der Schnitt nach der folgenden kleinen Meta-Info – alle waren gelungen in Sachen Kontrastzeichnung und Timing.
"Oh no…. It's that crap episode of 'Zombie High', where it's clear the show ran out of money so everything co-happens off-screen and the characters just talk about it afterwards…" (Ravi)
Ebenso anders war das dieswöchige Menü, das nämlich nicht wirklich auf Sterneniveau zubereitet wurde. Kein Foodporn, dafür Detektiv Benedetto, der mit Gangster-Attitüde und Beicht-Hobby daher kommt.
"What?! I didn't feel like cooking." (Liv)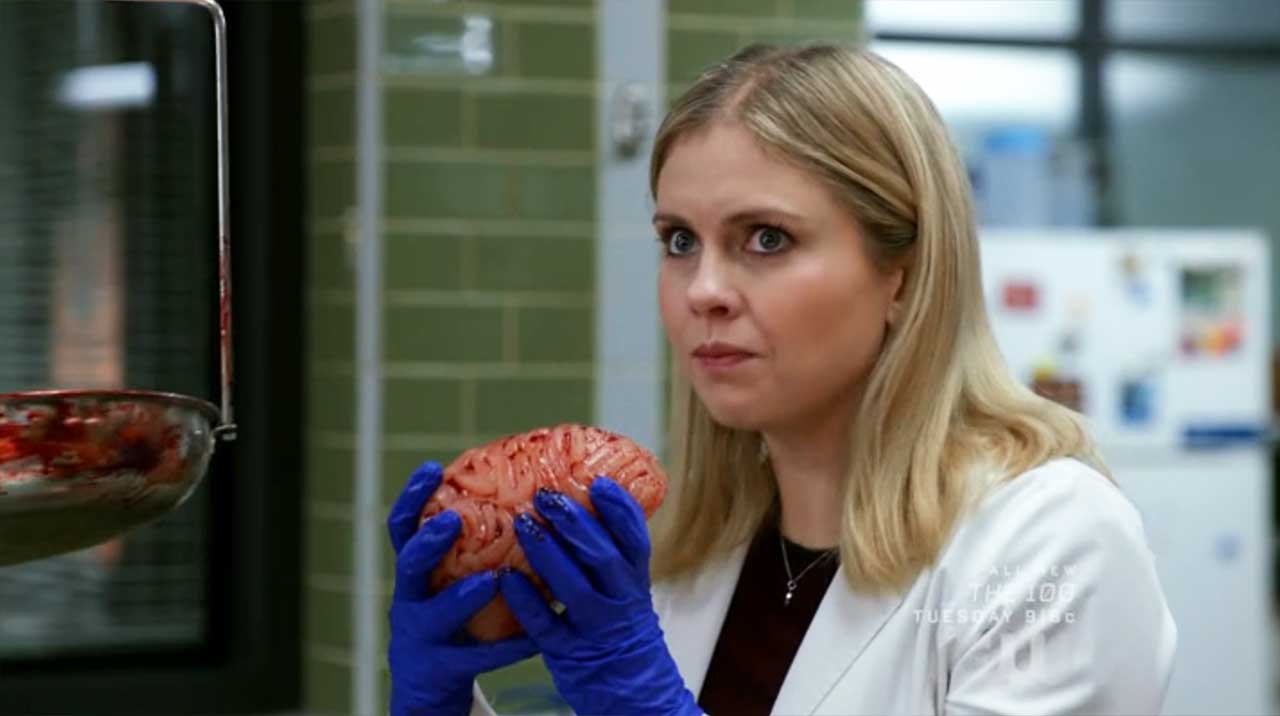 Dann gab es noch etliche mal mehr mal weniger offensichtliche Anspielungen auf die "Stirb langsam"-Reihe und eine sehr schön erzählte "Trainings-Montage", die anhand gebingeter Staffeln einer Zombie-Serie visualisiert worden ist – sehr nett. Neben der Situation, in der Ravi und Liv die Reaktionen der anderen beim großen Twist der Serie kaum abwarten können finde ich allgemein gut, dass mal wieder ordentlich Rückbezug geschaffen wird. So wird nicht nur der "Zombie High"-Fall (S02E10) angesprochen, sondern auch der Hauptverdächtige ist ein alter Bekannter und dürfte dank weiterer Verwicklungen nun häufiger auftauchen: Anthony Jin aka "Blue Cobra AJ" geht sogar noch weiter zurück, war der Kung Fu-Profi doch in S01E04 am Start. Lang ist es her.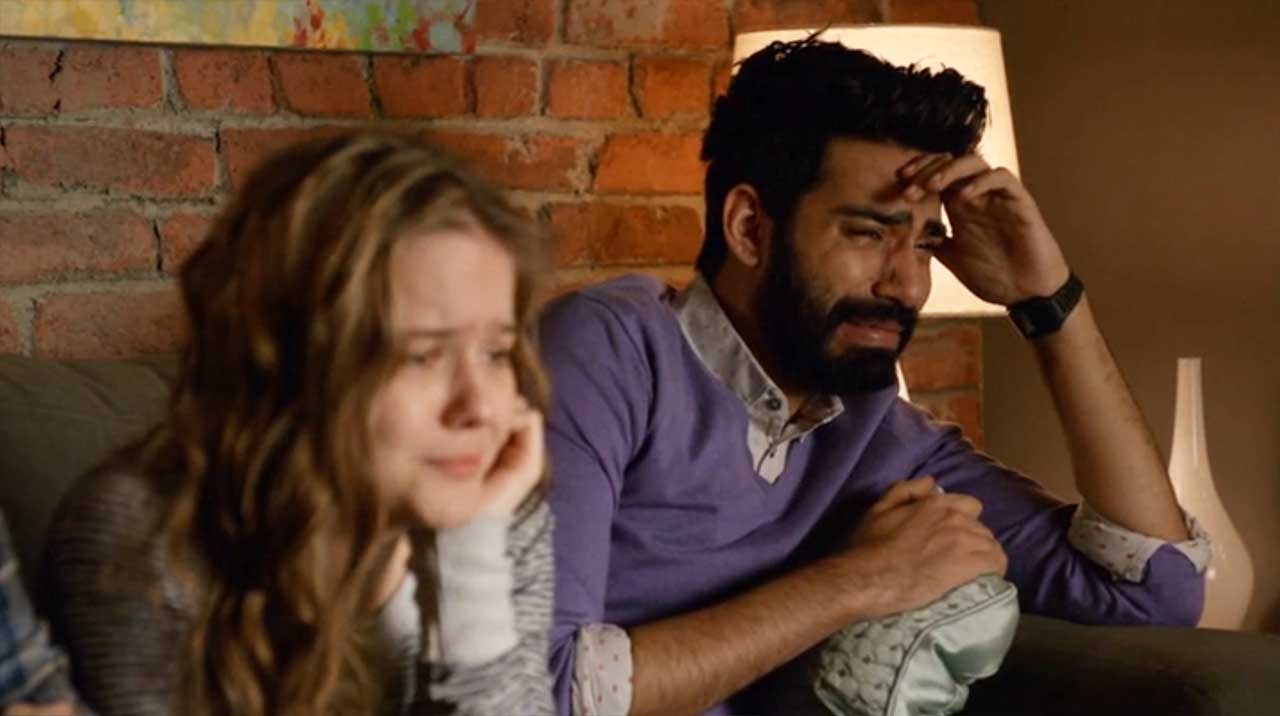 Und sonst so? In Sachen eigentlicher Handlung? Erwähnenswert neben Kleinigkeiten, wie der eigenartigen Wahrnehmung des Franzosen in zivil, Tabasco als Weihwasser-Ersatz, Blaine als möglichen Zombie-Jesus, der Suspendierung von Detective-Brain-Liv, der väterlichen Sorgsamkeit Ravis und der Tatsache, dass das Bürgermeister-Hirn gegessen und natürlich genau die Masken-Szene erwischt wurde, die vorauszusehen warm, ist die Renegade-Entwicklung.

Coyote Curtis wird von FG gefangen, nennt zu schnell Father Love als vermeintliches Oberhaupt, was wenigstens eine Verbindung zwischen allen Parteien schafft. Dazu gibt es noch ein Abendmahl mit offenkundig leeren Super Max Rager-Getränkedosen und ach ja – Major kommt dem ganzen Renegade-Ding als Letzter der Liv-Gang auf die Schliche. Wird das seine moralische Rolle nochmals intensivieren? Ich bin sowas von… ne, eigentlich nicht.

Diese Woche haben mich zwar viele originelle Kleinigkeiten in der Umsetzung der Folge überzeugen können (Schnitt, Zeit-Montage, Selbstrefenzierung, …), aber insgesamt wollte der Funken nicht recht überspringen, was Story und Entwicklung angeht. Alles fühlte sich ein bisschen wie ein Spielplatz der kleinen Experimente an – oder eben wie eine angesprochene Bottle-Episode zur Einsparung von Budget. Als ob jeder mal seine Schubladen-Ideen ausführen durfte, weil der Folge ansonsten Drive gefehlt hätte. Unterhaltsam war das allemal, aber wirklich hohes Niveau hatte diese Frischekur dann leider doch nicht. Dennoch dürfen einige dieser Stil-Elemente gerne wieder Verwendung finden.

Bilder: The CW

-->