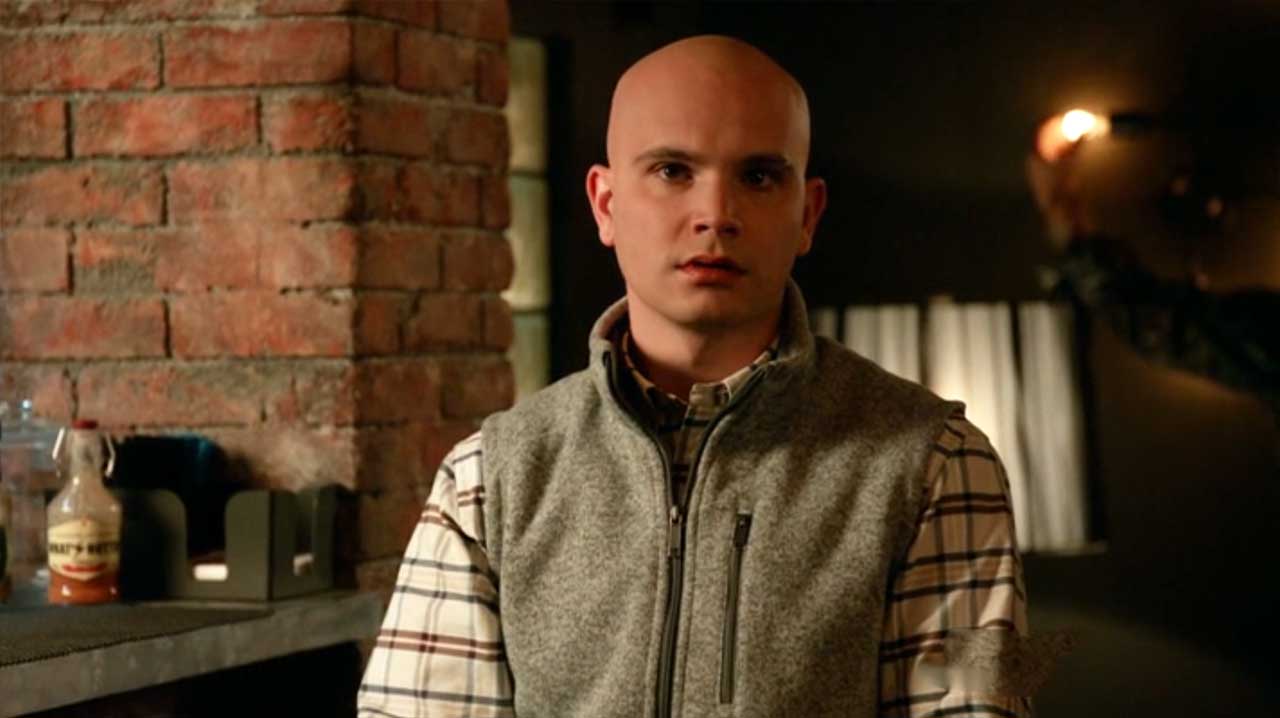 Die Antwort auf die ausstehende Frage von letzter Woche wird direkt im Auftakt der neuen "iZombie"-Folge beantwortet. Also, grob, denn das "Fraylec Syndrome" konnte ich zumindest online nicht entdecken, wortverwandte Krankheiten namens "Frey's Syndrome", "Froelich Syndrome" oder "Fraley-Syndrom" scheiden aufgrund ihrer Therapierbarkeit aus. Aber egal, ob es diese (in einer Zombie-Serie genannte) Krankheit nun wirklich gibt oder nicht, eines steht fest: Sie ist tödlich. Das wurde unmissverständlich und mehrfach klargestellt.
"Oh – we should have warned you. This is pur drawer of heads." (Ravi)
Liv und Ravi spielen gerade "Go fish!" mit menschlichen Puzzle-Teilen aus dem Transporter-Überfall und haben ganz nebenbei ordentlich Französisch gepaukt – formidable! Blaine hat derweil einen VHS-Kurs zum Immobilien-Heini besucht und möchte seinen möglichen Spekulationen eigenständig auf die Sprünge helfen, indem er Don E ein jungfräuliches Computernerd-Hirn verschafft hat und den Bürgermeister umbringt. Smart mit aufgesetzter Maske, damit in den Visionen nichts zu sehen sein soll (was dafür spricht, dass EXAKT ausschließlich dieser Moment zu sehen sein wird…?). Aber wichtiger als das: Habe ich wirklich gehört, dass Peyton nun "Madame Acting Mayor" sein soll?
"Maybe you should lean back in your chair and do the Mr. Burns thing with your hands…" (Don E)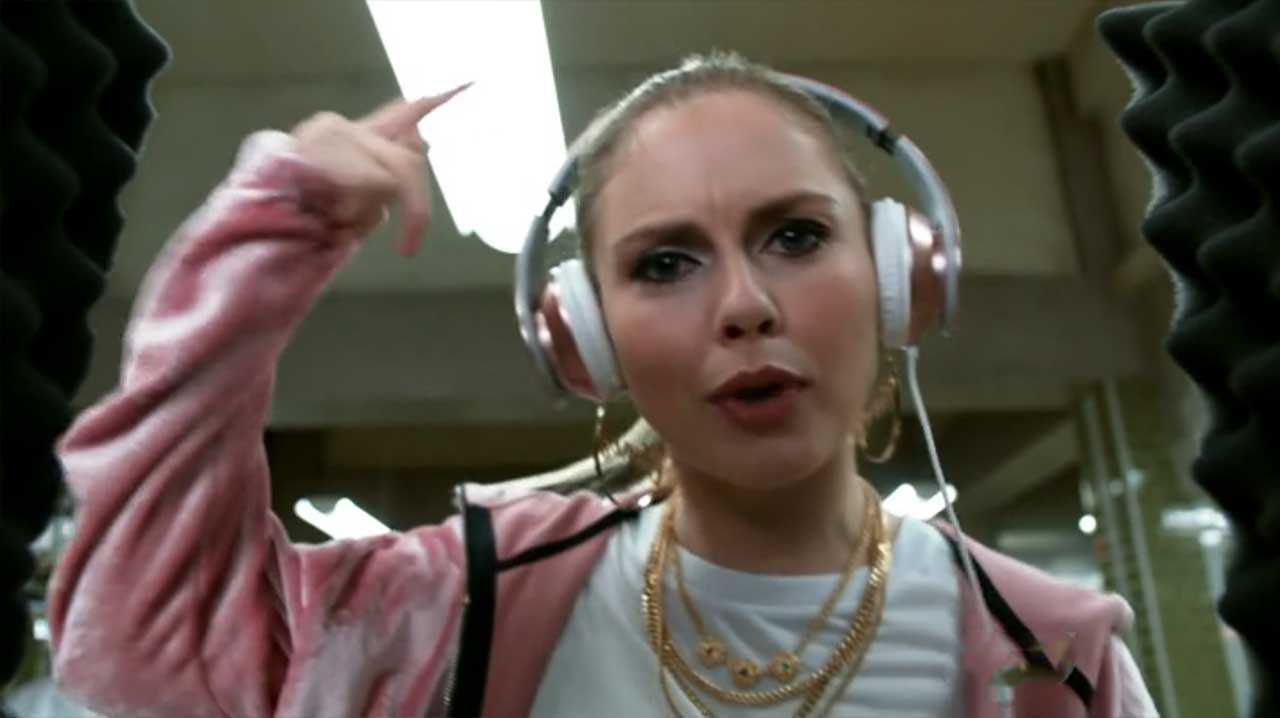 Ach ja, da wäre ja noch das dieswöchige Menü: Wrap mit Rap-Füllung. Livs Flow ist bei dem Part mit der Aufnahme-Box gar nicht mal so übel, da muss man Rose McIver schon einmal Propz für zollen! Ansonsten bleibt der Fall bis auf ein paar (erstaunlich wenige…) Hip Hop-Klischees verhältnismäßig farblos. Das könnte auch daran liegen, dass es sich eigentlich nur um eine Randerscheinung des "Zombie Killer Cain"-Falles handelt. Der ist aber doch recht schnell wieder geklärt, auch wenn die Strecke dorthin durchaus Drama-Potenzial besaß.
Aber genug mit den unwichtigen Nebenschauplätzen! Denn die wirkliche Essenz dieser Episode fand im Rahmen des Lockdowns im Verhörungsraum statt. Dungeons & Dragons mit Neu-Nerd Clive und seinen Freunden. Also, ohne Major, dafür mit einem (für ihn unerwarteten, für uns sehr schnell erwartbaren) weiblichen Neuzugang. Siehe da, auch der erste Kuss – wer hätte das vor X Wochen gedacht? (Jeder.)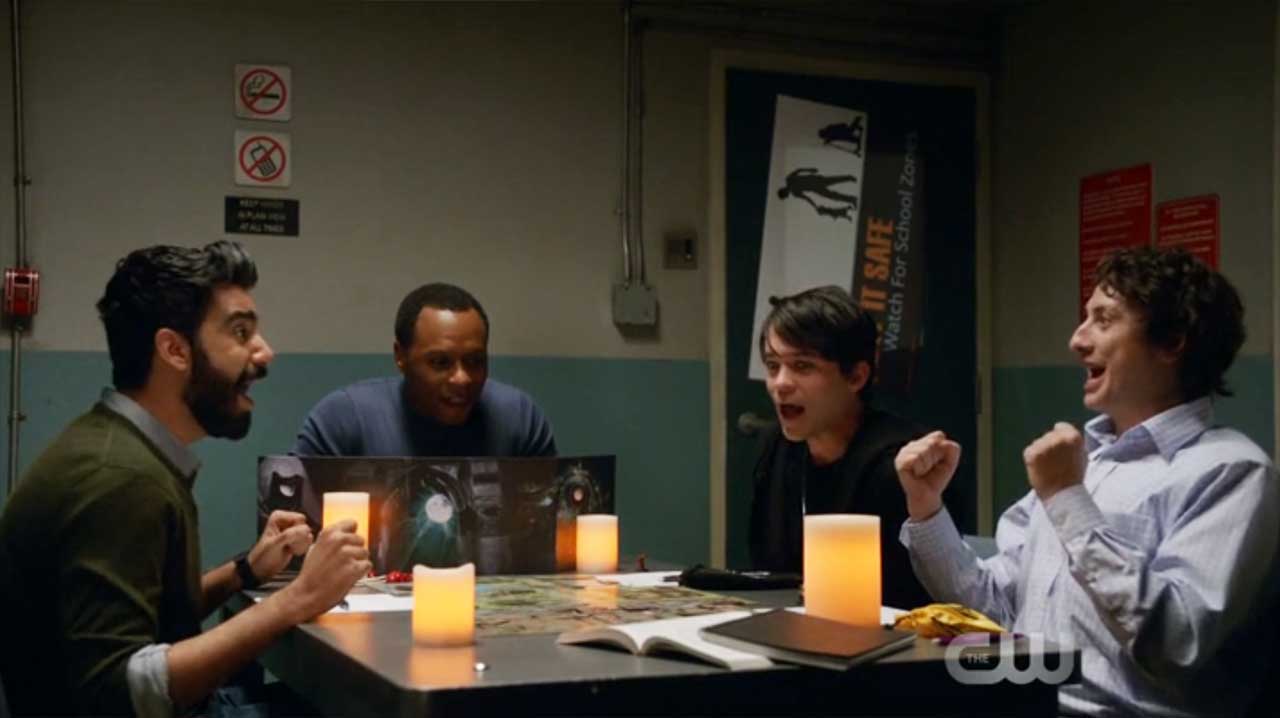 Die Folge fand ich insgesamt minimal besser als die letzte, was vor allem an der harmonischen sowie kurzweiligen Erzählweise lag. Eine wirkliche Erhöhung im Kronenrating kann ich mir dennoch irgendwie nicht abluchsen, da das ganz große Spiel dann doch gefehlt hat. Das hat sich ein bisschen wie die Einleitung zu einem größeren Abenteuer angefühlt, bei dem unser Held eben noch ein bisschen aufleveln muss, ehe es wirklich episch zugeht.
"Liv out!" (Liv)
Bilder: The CW