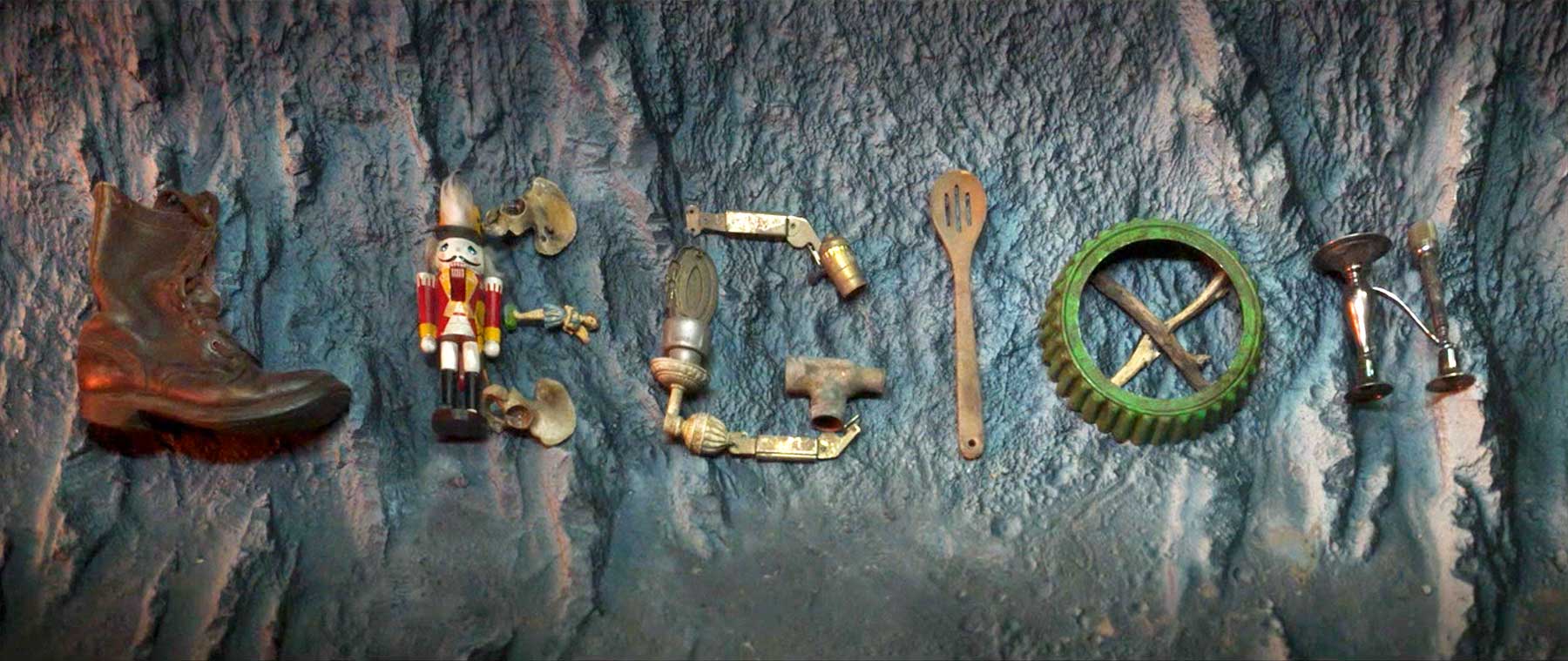 Ihr müsst ganz stark sein, aber das war heute Nacht bereits die drittletzte Episode nicht nur dieser dritten Staffel "Legion", sondern der gesamten Serie. Und FX hat sich da doch tatsächlich die Frei- oder Frechheit genommen, einfach mal einen geringeren Gang, eine Pause und einen Exkurs gleichermaßen einzulegen. Ich hatte letztens erst noch gedacht, wie schade es ist, Oliver nicht mehr zu sehen zu bekommen. Was der wohl gerade macht? Die Antwort gibt es diese Woche zu sehen: Krims-Krams einsammeln.
"Husband, what did we scavage today?" – "Well, half a sandwich, a very nice sock, and… uh… this baby." (Melanie & Oliver)
Wir befinden uns im "Astral Plane", dem Ort, an dem Oliver gefangen ist und allerlei Dinge erscheinen, die die Menschen in der echten Welt vergessen haben bzw. sich nicht mehr um sie sorgen. Oder Menschen selbst. Der moosbezogene Blumenkasten wird dabei nicht nur von Frau Melanie, sondern auch von Wolf Jerome mitbewohnt, der auf wundervoll creepige Art und Weise von Jason Mantzoukas (u.a. aus "Brooklyn Nine-Nine" bekannt) verörpert wird.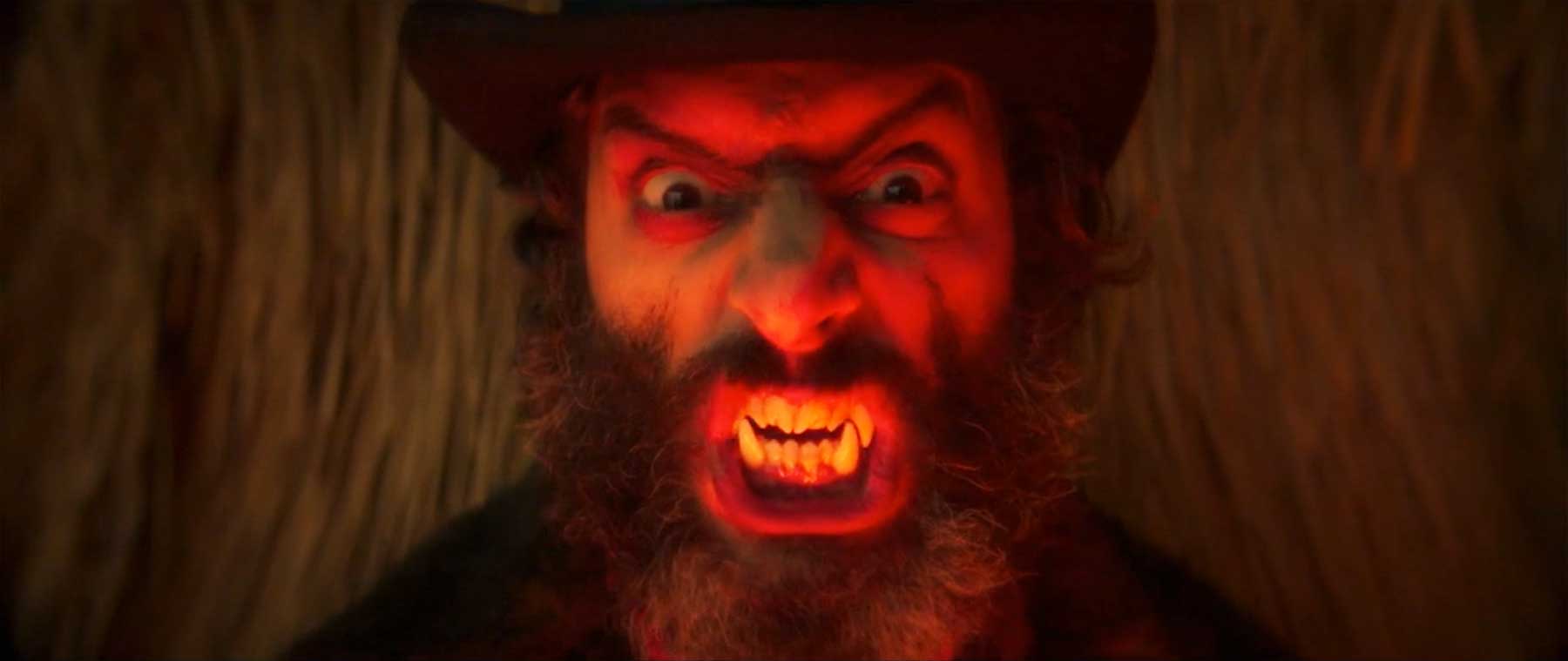 Noch creepiger als der creepige Wolf sind seine creepy Kinder – wirklich herzallerliebst! Wo wir bei Kinder sind: Das kleine Findelkind ist natürlich Syd, was so ziemlich jedem recht schnell klar gewesen sein dürfte. Ich hatte ja recht früh in der Serie bereits die Theorie, dass Syd in Wirklichkeit später zu Melanie wird, so ist es immerhin eine Art Verwandschaft.
"Do you know the difference between a major and a minor chord?" – "I'm five!" – "No excuse." (Klein-Syd & Oliver)
Gefallen hat mir, wie die Geschichte vom Wolf und den drei kleinen Schweinchen mit dem Strohhaus eingebunden worden ist. Irgendwie passt das altertümliche Märchen gar nicht recht in das moderne Sci-Fi-Fantasy-Setting einer Fernsehserie wie "Legion" rein, aber das macht vermutlich den Charme aus. Vieles an dieser Folge wirkte deutlich kindlicher als sonst und hat einen befreiteren Eindruck gemacht, der nicht nur unseren moralischen Kompass eichen sollte.
"There's only one way, this can end: rap battle." (Oliver)
Am Ende kam dann noch richtiges "Flight of the Conchords"-Feeling auf, als Jemaine Clement seine "Rap-Künste" ausgepackt hat. Hach, können da nicht bitte endlich mal neue Folgen von gemacht werden?!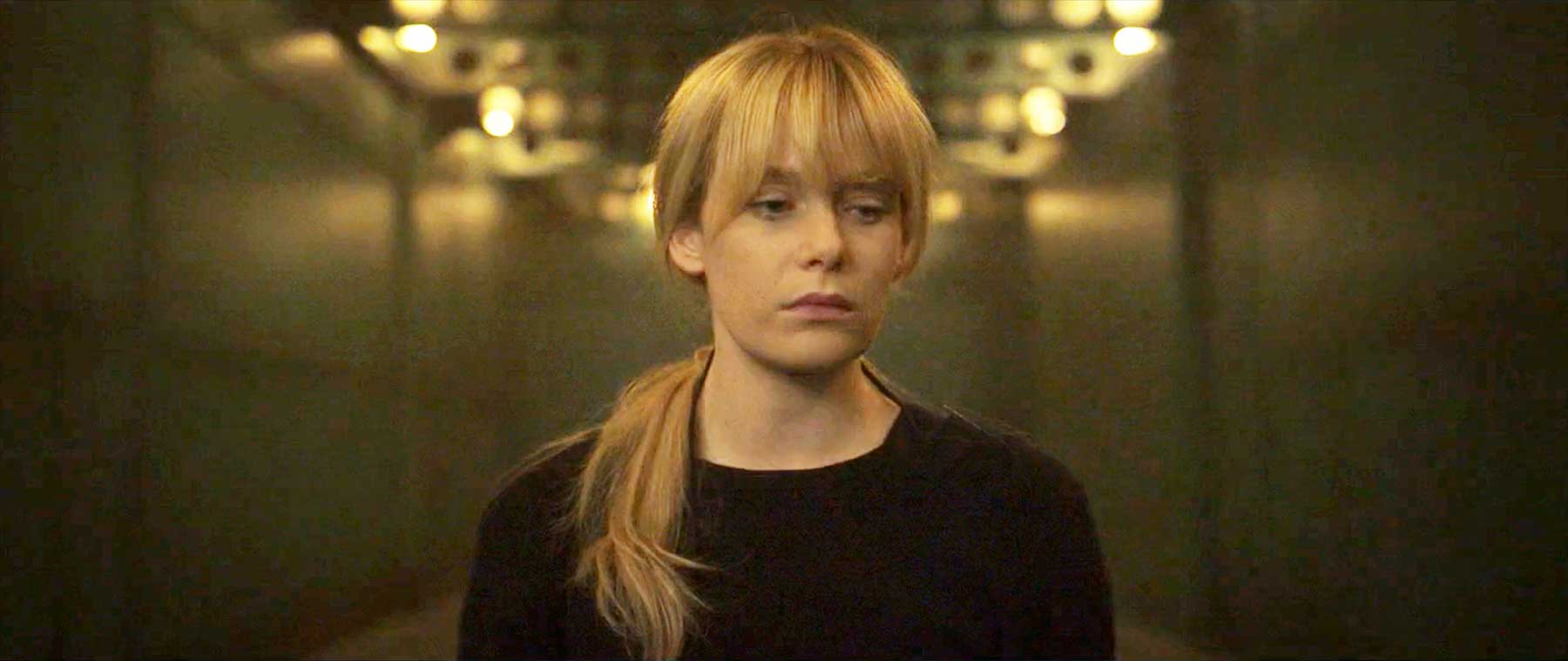 Nach 41 Minuten landen wir wieder im "Jetzt" auf dem Luftschiff, jedoch mit Zopf statt offenem Haar. Eine kleine visuelle Änderung, aber eine große im Inneren von Syd, die sich auf zur Rettung von David bzw. vor allem der Welt macht. Kurz vor Schluss übergibt Kerry noch visuell eindrucksvoll ihre Schmerzen an den aufopferungsvollen Cary, ehe mal wieder eine der vielen schönen, kleinen Dinge an "Legion" erscheint: das Schriftlogo. Dieses Mal ganz zum Schluss, nach dem Motto "Jetzt geht's los!". Und dazu geschaffen aus allerlei kleinem Krims-Krams, der von Leuten vergessen wurde.
""We're gonna win!" (Kerry)"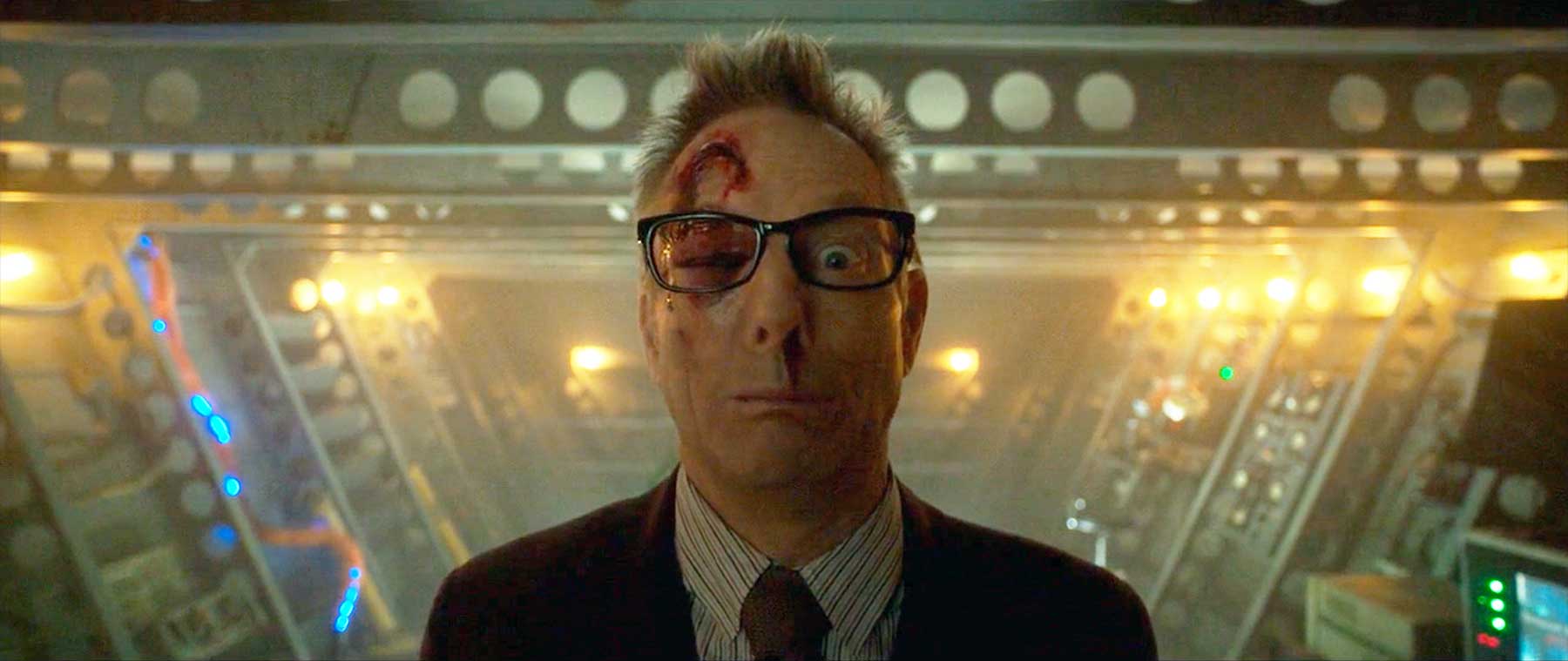 Exkursfolgen sind ja immer so eine Sache. Zum einen bieten sie Abwechslung, Raum zum Ausbruch aus starren Erzählmustern und Platz für Fantasie. Originelle Erzählweisen hat "Legion" eh schon zuhauf im Angebot, aber so konnte der Fokus auf bestimmte Personen und eine wichtige Entwicklung gelegt werden. Gerade im Rahmen der aktuellen Zeitreise-Thematik hat es etwas Passendes, dass wir in ausgedehnter Form erleben, was Syd in wenigen Minuten nochmal (er)lebt.

Aber so gewohnt fantasie- und liebevoll das war, fühlte es sich so an, als sei man recht unnötig vom Gas gegangen. Das bricht natürlich vor allem mit den Erwartungen der Zuschauer, bei lediglich zwei weiteren ausbleibenden Episoden stellt sich jedoch die Frage, ob man jetzt nicht in Zeitnöte gerät, alles Weitere entsprechend erzählt zu bekommen. Nach diesem Verschnaufen dürfte die Action aber um so intensiver erscheinen und der Rest zackig wie knackig daher kommen. Hoffe ich zumindest. Aber vielleicht bin ich da auch einfach nur zu kindlich-naiv…

Bilder: FX

-->